iGB Diary: Aussie rules, Russian gold rush?, igaming's for grown ups, going live!
| By Hannah Gannage-Stewart
This week we look at the Australian bid to legalise poker; Bwin sets up in Russia; the Gambling Commission gives igaming firms a reminder and iGB goes live!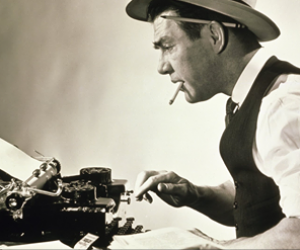 In this week's diary Australian senators take inspiration from the British in a bid to legalise poker; Bwin sets itself up a foreign trailblazer into the Russian market – but how foreign are they?; the Gambling Commission gives igaming firms a crash course in defining children and adverts and iGaming Business goes live!
C'mon Aussie C'mon, poker's practically a sport now
This week Australian senators David Leyonhjelm and Cory Bernardi have been continuing with their long-running bid to get online poker legalised after it was caught up in the Interactive Gambling Amendment Act 2017 that passed earlier this year. The pair has been arguing before a senate committee that poker is less addictive than other forms of gambling and that the Australian government should follow the model adopted by the UK. Diary thinks they should phrase their argument slightly differently if they want to get the powers that be on board. Granted, they've mentioned the skill-based element, but we think they should be capitalising on it more, especially given the news this week that poker has taken its first step to becoming an Olympic sport. Along with pole dancing, arm-wrestling, dodgeball, footgolf (no, we haven't made that up, it's a real thing), kettlebell lifting and table soccer, poker has been granted 'observer' status, meaning it is now provisionally recognised as a sport. Everyone knows the Aussies are sports mad and when you throw in the not so casual rivalry between the land Down Under and its motherland, we reckon their next appearance before policymakers should point out that by banning it, the country's top players are missing out on the opportunity to hone their skills ahead of a new Olympic sport. Not only that, but it could even lead to them being beaten by the Brits, who having fully regulated the sport are busy practising ahead of their Olympic debut.
Trailblazers
Bwin is about to become the first non-local gambling brand to access the Russian market on a regulated basis since the rules for online sports betting providers were relaxed in 2014. But the jury's still out on whether this marks the opening of floodgates for other foreign operators. The Diary's sources think not. Not least of all because Bwin's entry has been eased considerably by a partnership with oligarch Alexander Mahmut, who not only owns the company holding the licence, Digital Betting LLC, but a major online technology firm Rambler & Co and affiliate Championat. Affiliate marketer Paruyr Shahbazyan said despite Bwin's latest venture, "Getting into the Russian market is harder than ever. Requirements for getting a licence are very high". These include, having not less than $1.7m start-up capital to hand, net assets not worth less than $17.2m, a banking guarantee for a minimum of $8.6m, and membership of the regulatory body… at a cost of… around $11,940 per year. The Diary's having a whip round if anyone wants to go in on Russia with us…?
What's an ad?
The industry's response to concerns over marketing that has the potential to appeal to children has rumbled on this week, with one affiliate asking for advice on defining advertising during a webinar held by the regulators. Operators and affiliates tuned into the webinar yesterday, run by the gambling regulators, to gain clarity on the definition of 'advertising' and discover once and for all who is responsible for ensuring marketing is compliant. A representative of the Committee of Advertising Practice said in no uncertain terms that all gambling providers should "immediately remove, amend or place behind a verification check every piece of advertising that they consider of particular appeal to children". It all follows a letter sent by the regulators to 450 gambling licence holders on Friday, urging the immediate removal of all freely accessible marketing likely to appeal to under-18s, which the Mail decided to interpret as a ban on the actual games themselves. A couple of days later, The Sunday Times duly took full responsibility for getting the regulators to clean the igaming industry's act up. "The action taken by the Gambling Commission and the ASA can be chalked up as a victory for this newspaper," an opinion piece declared – you could almost hear the writer patting him/herself on the back."Without our investigation into the industry's use of child-friendly images, the appropriate authorities would not have taken these steps".
Possibly true. Although, there is also the little matter of a forthcoming gambling report from the Department of Culture, Media and Sport, which has been promised before the end of this month. Under-age gambling is likely to be a headline feature of that report and regulators may also have felt that clarifying their expectations of the industry ahead of it landing would be no bad thing. One head of casino told the Diary this week: "No gaming company ever pro-actively targets children and as we are so obsessed with analytics as an industry I am pretty confident that we spot infringements". He said having games in demo mode probably should be removed completely, "but there are wider implications for things like social gaming," he said, suggesting that demo mode should be reserved for use post age-verification. Another igaming boss agreed, arguing that characters like Hello Kitty and Dangermouse are a strong draw for adults. "When you are 18 you should be able to play what you like. You can drink, smoke, fight for this country, should be able to choose to play games with cartoons." Fair point, but the industry would still give itself an easier ride if they took proactive steps to move any games that could possibly be interpreted as child-friendly behind the KYC wall, rather than waiting for the regulator to tell them to do it.
When will they learn
Yesterday, Pennsylvania's long-awaited gaming expansion bill finally passed through both houses to the desk of Governor Tom Wolf, who is widely expected to sign this into law as he looks to plug the Keystone State's huge budget deficit. With the igaming and DFS measures having made the cut, this puts Pennsylvania on the brink of becoming the fourth US state to offer regulated intrastate igaming, following a near four-year hiatus since the last state went online. The response from potential igaming stakeholders regarding the igaming specifics in the bill however has been far from glowing. Penn Gaming's Chris Sheffield branding the proposed 54% online slots tax the "highest tax rate on the planet" and "completely unworkable", and stating that that the only reason one of the 12 land-based casinos might get a licence was to "begin an active lobbying effort to reduce the rate to where one might actually make money". Greentube's Gabriel Cianchetto also criticised the prohibitive expense involved in suppliers being required to set up a separate infrastructure within the state, "despite the fact that viable infrastructure exists just over the state line in New Jersey". Given the success of the model in NJ and the number of meetings and hearings over the years with PA legislators at which industry stakeholders have made the case for a sustainable and viable framework being introduced there, their frustration is wholly understandable. Research by respected research firms such as H2 Gambling Capital and KPMG, borne out by real world examples in ring-fenced markets around the globe, has also shown that tax take and channelisation of players into regulated regimes are maximised when rates are set in the 15-25% GGR range. Yet PA Senators remained wedded to the misconceptions that higher rates automatically equal higher tax takes, and that hindering local operators from providing an offer that can compete that from offshore sites which continue to target US players won't somehow stand in the way of their delivering on crucial player protection goals. Very disappointing.
Three become one
Last but far from least, iGaming Business's esteemed mothership Clarion Gaming has announced the union of its prestigious igaming events EiG, the iGaming Super Show and Amsterdam Affiliate Conference to form iGB Live! from 17-20 July, 2018 in Amsterdam. Combining the best bits of all three shows into one will provide greater networking opportunities and learning across the industry's disciplines and slim-line the events calendar. The diary wonders whether three shows in one, will also mean three times the parties and over-indulgence…? The excitement over the new mega show has been palpable at Clarion towers for the last couple of weeks and frankly, we're glad the news is out so we can shout it from the rooftops at next week's EiG conference and Berlin Affiliate Conference. See you there!