iGB Diary: good links, Pauline, bitcoin, gamekeeping, $155bn elephant, performance art
| By Hannah Gannage-Stewart
This week we explore procreation and gambling, the ongoing Tatts/Lottoland rift, the 'ugly truth' about bitcoin, the fickle nature of chance, deep dive into H2 and dance the night away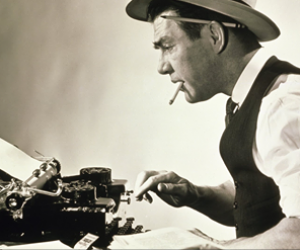 Happy Friday igamers! This week we explore a tenuous link between procreation and gambling, get under the skin of the ongoing Tatts/Lottoland rift, discover the 'ugly truth' about bitcoin, lament the fickle nature of chance with Kambi, take a deep dive into H2 and wonder at the entertainment on offer at SIGMA. Enjoy!
Anything for a good link
All affiliates know that content is king and many strive to produce innovative articles and videos to increase their authority among punters. We've also seen some great surveys and studies by affiliate sites in the past and certainly these are a good way to engage with site visitors. Usually, however, they're somehow related to gambling so one that cropped up on Canadian site OnlineGambling.ca had Diary somewhat perplexed. To be fair, 'Conception Correlations' had the sub-heading 'The odds your parents were doing _______ when you were conceived' but we're not sure just throwing in the word odds does anything to establish much of a link to gambling. Among the findings of the survey of 1,000 Americans was that Thanksgiving was the most popular time to conceive, that "Americans prefer making love from the comfort of their own bed" and that most babies were conceived in the evening. The article was rounded off with the sentence "Whether you're a planned pregnancy or an unexpected holiday surprise, one thing is for certain – the odds of you knowing aren't exactly on your side", presumably in a bid to make another tenuous link to gambling for any readers as confused as us. We're not sure it really worked, but still the survey did get picked up in an article for the Femail section of The Daily Mail, so the site is certainly winning on the trusted links front.
Please explain, Pauline!
When controversial right-wing Australian politician Pauline Hanson threw her weight behind Tatts' campaign against Lottoland a couple of months ago, some may have assumed it was simply a nod to her past involvement in traditional retail ventures – first as the daughter of milk bar owners and later the owner of her own fish and chip shop. But a story in Melbourne's Herald Sun newspaper this week hinted at rather more commercial motive – evidently Tatts Group, which in September launched the 'Lottoland's Gotta Go' campaign against the secondary lottery provider, has given a number of gifts to politicians who (completely by chance) support its position. A 'gift' worth A$2,000 from Tatts to Ms Hanson was reportedly declared just one day after she publicly called for Lottoland to be banned. And it's not just the more out-there politicians Tatts has been courting – according to the newspaper, in Queensland, where political donations are disclosed in real time, it has given more than A$30,000 to the Labor Party in the past year. In another remarkable coincidence, the Labor Party has this week pledged to introduce a lottery betting tax as part of its re-election campaign. The Herald Sun reported that it did not have figures for other state donations and federal donations where these are not reported in real time, but that a source told it that it was "more than in the previous year". Given the number of states that have spoken out against Lottoland over the past year, the Diary thinks when those figures become available they will make for very interesting reading indeed.
Bitcoin – an abomination?
The hype around bitcoin and crypto has been frankly deafening, so the Diary's attention was piqued by an article exposing "the ugly truth" about bitcoin, also describing it as an abomination (now there's a word we haven't heard for a while) and "obscene". So why would the article's author, self-confessed crypto enthusiast Tamer Shafik who wants "a world where all transactions are peer to peer, instantaneous, and free", describe bitcoin in such condemnatory terms? Because [t]he Bitcoin network consumes an obscene amount of energy in relation to the number of transactions it processes". According to Tamer, using the most efficient miner available today (the Antminer S9), the network currently processes around 300,000 transactions and consumes 978MW of energy a day, meaning "the current energy consumption of the bitcoin network is the equivalent of nearly 200,000 homes". So what's the answer? Approaches that do not rely on proof of work, which are currently being explored in other cryptocurrencies, and off-blockchain approaches such as the lightning network, argues Tamer. Whether such concerns will carry sufficient weight to force a reappraisal of how bitcoin works any time soon remains to be seen, but one thing is for sure, the bitcoin juggernaut shows no sign of slowing down, with companies both inside and outside of the sector finding increasingly creative ways to harness its underlying technology. Last week it emerged that MasterCard had filed a US patent application for a blockchain-based database capable of instantaneously processing merchant payments. Bitcoin and blockchain's journey from rogue disruptor to the mainstream – having been adopted as legal tender in Japan earlier this year – now looks far shorter than most of us would have anticipated a couple of years ago.
Poached
Even a seasoned gambler falls foul of the laws of chance now and then as proven on Tuesday night when Kambi invited industry press to have a look around their HQ and watch the Champions League games with them. The evening started with a rousing presentation on the supplier's impressive in-play courtsider-detecting capabilities, with the presenter referencing their own betting prowess. As "poacher turned gamekeeper", they said, "there is a percentage of punters that are winning now, but will not keep winning in the long run. Then there is a smaller percentage of bettors that will – and that's me". Their tactic? "Go on the sites and lose money making silly bets on football multiples, on Forest, so they don't notice me. Then I hit them with the clever stuff". As an Oxford University maths graduate, the good money probably should have been on him when he and a colleague decided to bet on the outcome of the Seville v Liverpool match. So it was hard to avoid a slight sense of schadenfreude a few hours later when, somewhat crestfallen, he was relieved of a pony following the 25 to 1 wager. Gamble responsibly igamers!
The $155bn elephant is back in the room
For those of you that missed it this week, iGB was the exclusive outlet for H2 Gambling Capital's detailed deep dive (paywall) into sports betting in the US, ahead of the landmark Supreme Court appeal hearing getting underway earlier next month. The scale of the black market at $196bn enabled by PASPA understandably commanded top billing, but H2's granular analysis also provided some other nuggets of interest to igamers. Among these, the 79% of this $197bn handle, or $155bn, H2 estimates as having run through the offshore sportsbooks targeting the country from offshore bases such as Costa Rica in 2016. The Manchester-based data specialists also predict that it will take between eight and 10 years post PASPA's repeal to have a European-style online and retail environment, and only likely across 18 US states. This will leave a huge – and growing – market untouched by the US-regulated sports betting industry for many years. And as we have pointed out on many occasions before, online is also very much the elephant in the room as far the US casino trade body the American Gaming Association is concerned, with the state-led approach it is advocating (in stark contrast to the likes of the NBA) effectively meaning the casinos will be tasked with building a whole new business from scratch instead of providing them with the tools to go after a slice of this existing $155bn industry. None of this makes much sense to us, but then as seasoned US gaming regulator Richard Schuetz memorably told the international sports betting stakeholders assembled at the recent Sports Betting USA conference, "skip telling us how stupid our system is, be realistic and get on".
Lord of the dance
Never shy of a knees up, the igaming industry went all out with choreographed entertainment at this year's SIGMA. Games provider Wazdan laid on a full orchestral flash mob in traditional Maltese costumes while BtoBet went… interpretive. Have you ever struggled to articulate "the essence of digital transformation, showing how rapidly technology changes every aspect of life, business partnership and igaming included"? Well quite. BtoBet has the solution – an international band of dancers, led by choreographer Gianluca Blandi. According to a somewhat effusive press release this week, BtoBet's company of five morph suit-clad performers appeared hourly at the Maltese igaming event. The PR promised the "unprecedented dancing performance," would "show how the igaming industry and the dancing spheres have a common ground when it comes to trust and flexibility, to cement a relationship and to establish a long-term partnership". What a treat. The Diary loves a dancing sphere, particularly when it bears a striking resemblance to our favourite Tron meme.
Happy weekend igamers! See you next week, same place (roughly) the same time.