iGB Diary: hypocrisy, rogue reviewers and another ICO
| By Joanne Christie
The Diary kicks of the new year with a splash of irony, a pinch of humour and yet another crypto story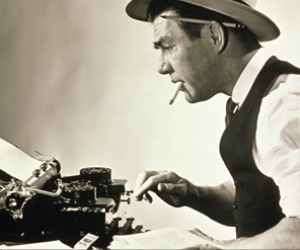 Happy New Year igamers! We hope the first week back hasn't been too painful, what with the pressure to stick to your dry January or Veganuary resolutions for at least one week before deciding they're pointless and resuming life as normal. How about a bit of light reading in the meantime? Here's the first installment of the iGB Diary for 2018.
Do as I say, not as I do
Some people struggle to define the exact meaning of the word irony. For those confused people, we think the tale of the US anti-gambling campaigner who won a $25,000 sweepstakes prize should clear matters up. Kathy Gilroy, a Chicago woman who has crusaded against gambling to such an extent she has shut down raffles by war vets and needy college students in the past, hit the news last week after winning a $25,000 sweepstake game at a gambling café. Although Gilroy acknowledged there was some irony in the situation, she defended her decision to take the prize because she says she didn't gamble any of her own money to play. And also because she had called her pastor after finding out about the win and he told her it was OK as it was payback for all the volunteer work she'd done against gambling and that it was an example of "God showing his grace". Wonder if she asked the same pastor if it was really necessary to shut down a $1.6m Queen of Hearts raffle put on by the Veterans of Foreign Wars (VFW) in rural Illinois last year just because it wasn't properly licensed? Maybe God might have made an exception for them too given their service to their country? The VFW commander involved didn't mince words when asked about her win: "That's a little hypocrisy there, don't you think?"
Google reviewer goes from one extreme to the other

Continuing with a more religiously themed diary than is usually the case, we were rather amused by some Google reviews we came across this week when our diligent sub-editor asked us to check whether or not the new horse racing levy scheme was only being applied to bets taken from British-based punters. It turns out the only review for the Horserace Betting Levy Board is a one-star entry from 'Mill Road Church SW19', which simply states, "Only Jesus wins, all gambling is sin". The same reviewer was rather more complimentary about the Sandown Park Racecourse, however, giving it five stars with the commentary: "We would never go gambling ie watching horse races but it was a great venue for the Christian Resources Exhibition." We wonder if Mill Road Church has actually visited the Horserace Betting Levy Board's Bloomsbury's offices to determine it has no redeeming qualities given it seemed able to overlook the horseracing aspect for Sandown Park but not for the HBLB? If anyone can shed any light on the matter, please let us know.
Not another ICO…
Moving on to matters of a less spiritual, although possibly just as intangible, nature, we were somewhat surprised by the press release put out by Belize-based LetBet about its ICO this week. Announcing the launch of its own cryptocurrency, LBT, which aims to "disrupt the status quo of traditional online gambling systems", it promised "a decentralized, trustless, and fast online gambling protocol". But we think it may be a tad ambitious with its crypto attempt, which plans to "revolutionize the online gambling industry" and "bring the industry to a new future in the next few months". With bitcoin having been hyped as the next big thing in gambling for many years now but thus far failing to gain significant traction, it's hard to imagine a crypto issued by a little-known gambling company will really take off. And if a heavyweight such as Unikrn managed to raise only a reported $30m or so with its much-touted ICO last year, it's difficult to see LetBet being able to raise the $85m it seems to be looking for with its ICO. In particular, we're not sure the statement, "this platform also supports players from countries with strict regulations on gambling" is likely to entice investors to part with their cash.
How to be a mug
We all know how annoyed bookies get about matched bettors but it might be even harder to weed them out in future if they saw the tweet from matched betting site Team Profit this week. "Start acting like a mug!! Mug betting helps avoid your bookmaker accounts being gubbed when #matchedbetting", it tweeted, with a link to its fairly comprehensive online guide, "Mug Betting – Avoid Being Gubbed". According to the site, the typical 'mug' bets on the Premier League, uses accas, bets on major sporting events and places bets of varying sizes, so if you want to throw bookies off from sniffing out your matched betting activities, that's what it says matched bettors should do too. After providing a list of bookies that provide weekly offers, it suggests bettors place a mug bet alongside their weekly offer to make sure the bookies don't catch on. Every now and then it suggests even going so far as playing casino games — the "real mugs game" in its opinion — to really throw them off the trail. We think maybe it should warn punters to also make sure no one sees them holding one of those Team Profit 'I'm no mug' mugs it is flogging at the end of the guide or they'll be rumbled for sure.
Last stop Germany
Following the recent withdrawal from the online market in Germany by Gauselmann and Novomatic, we hear some German-facing casinos are struggling to survive. The moves by the two large rivals seem to have come out of the blue, particularly Novomatic's, which just a week beforehand had licensed Casumo to offer its games. It's has been speculated that both firms were reminded by authorities of their licence conditions, which prohibit online gambling, and they likely felt their land-based offering was under threat if they didn't comply. Gauselmann, in particular, probably landed in the authorities' firing line after appearing in last year's Paradise Papers leak. So far, we've heard of at least Novomatic online casino that has been forced to shut up shop as 90% of its business was from Germany, but it's likely there more pain to come for German online operators.
Hopefully your year is off to a flying start. See you back here next week!