iGB Diary: Joe's leaving…no he isn't, German Paradise, Lottoland fights back, Brand "investigates"
| By Hannah Gannage-Stewart
In this week's Diary the MGA's Joseph Cuschieri sets the record straight, Germany finds itself in a grey area, Lottoland gets serious, and Russell Brand gets gobby on gambling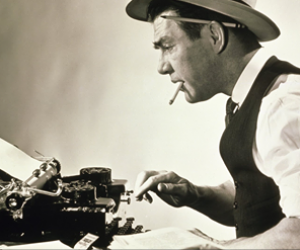 This week the Diary asks Malta Gaming Authority executive chairman Joseph Cuschieri to set the record straight, Germany finds itself entangled in a grey area after the Paradise Papers leak, Lottoland changes tack after newsagent spat, and Marmite national treasure Russell Brand decided to get gobby on gambling.
Smoke without fire?
Speculation over the future of Malta Gaming Authority (MGA) executive chairman Joseph Cuschieri rose to the surface again this week; will he stay or will he go? When the Diary was told on Wednesday afternoon that Cuschieri had just resigned, it seemed more than plausible, since it followed reports in The Malta Independent that he was lined up to succeed Joe Bannister as chairman of the Malta Financial Services Authority. When those stories ran at the end of October the Maltese government was quick to deny them saying they were "based on speculations and contain[ed] untruths". Flip forward a couple of weeks and it seems that while Cuschieri is busy in Buenos Aires representing the industry at SAGSE this week, his job prospects are still the talk of the town. Our (highly credible) source was adamant that he had handed in his notice on Wednesday and was preparing to ship out at the end of next week, after four years in the role. When the Diary contacted the MGA for confirmation (yes, we do actually do that before running stories) however, a member of JC's staff said that if it was true, no-one at the MGA had been told. Another sent us a link to the very same government statement issued to the Independent a couple of weeks ago. Undeterred, the Diary managed to get hold of the man himself, who was the first person not to simply fall back on the government's statement, and confirmed outright that he had not resigned. Well, that's that then… although the Diary still wonders whether there can be this much smoke without fire.
And so it goes…
What do the Queen, Lewis Hamilton, Gary Lineker, Facebook and Apple have in common? You'd probably have to have been living under a rock to not know they've all been implicated in questionable offshore tax avoidance schemes by this week's Paradise Papers expose. Given the fact that Süddeutsche Zeitung, the original publisher of the leaked data, is a German newspaper we should perhaps not be surprised it has also shined a spotlight on four German banks uncovered in the papers as having facilitated payment processing for 'illegal' online casinos. According to the daily paper, DZ Bank, Postbank, Hypo-Vereinsbank and Wirecard all allegedly aided illegal gambling and money laundering. Its reporters carried out spot checks by registering with online casinos and noting the German banks involved with each site. "All the sites were definitely illegal under German law," the paper said. Here's the thing though, it has been repeatedly declared that German law isn't actually compatible with EU law, so it's pretty hard to determine if any site is definitively 'illegal' in Germany. Even the regulators the paper approached for comment didn't seem to want to get involved in the debate, with a spokesperson from Germany's financial regulator Bafin saying: "We at Bafin are not in a position to determine whether a gambling provider is operating illegally on the market," while an official from the Interior Ministry in Lower Saxony said it was responsible for gambling supervision but had nothing to do with supervising banks. The paper concludes by saying: "Perhaps the two agencies ought to have a chat." Diary thinks there are quite a few bodies in Germany that need to get involved in this 'chat'. With Germany in some cases taxing grey market operators, it's difficult to see much momentum gathering among the government to take action over this payment processing issue. Their time could certainly be better spent reaching consensus on how to actually move their gambling laws into the 21st century instead of continuing with the on-going bickering between its states and between the country and the EU, particularly given that the German market continues to grow despite the lack of a clear framework.
If you can't join them, beat them!
Lottoland has obviously tired of having its efforts to make nice with newsagents, state regulators and traditional lotteries in Australia rebuffed, if its Melbourne Cup campaign this week is anything to go by. The secondary lottery operator has spent the past couple of months trying to deflect the barrage of criticism it has faced Down Under, most of which was unsubstantiated, as we discussed in our recent analysis. Emboldened by a nationwide campaign called "Lottoland's Gotta Go" launched by Tatts, which operates state lotteries in most of Australia's states, newsagents accused Lottoland of stealing their business, completely ignoring the fact most of Lottoland's customers are betting on huge jackpots abroad such as the US Powerball. After extending an olive branch and offering newsagents 10% of sales on those overseas lotteries but having its offer immediately rejected as 'dodgy', it seems Lottoland decided to change tack. After a period of somewhat subdued marketing, last week it went on an advertising blitz for a $100m jackpot based on the Oz Lotto draw that took place on Tuesday to coincide with the nation's most famous horseracing event — a proposition unashamedly aimed at poaching business from the real draw give the latter was a much more modest $30m. In a press release on the promotion, the company's Aus CEO Luke Brill displayed a distinct change of sentiment, asking: "Why play for $30m when you can bet to win $100m with Lottoland?" Clearly the company has tired of playing nice, and who could blame it really?
Bringing down a superpower
Our favourite snippet of gossip from last week's EiG/BAC was the US-facing sportsbook reputedly backed by none other than Russian President Vladimir Putin. Not satisfied with allegedly hacking and influencing the US election in favour of The Donald, Moscow is apparently now looking to destabilise the world's most powerful nation and de facto leader of the western world by illegally targeting betting-starved US punters from the safety of the Caribbean. While also making a tidy profit on the side of course, given the offshore books are estimated to account for 90% of the $150bn-$200bn currently wagered illegally by US citizens. And despite our view that the various scandals engulfing the industry in Malta could undermine its efforts to attract big Crown Dependency-licensed operators to house their dot.com operations there post-Brexit, we have heard that they are getting some traction in talks there. All right, we were wrong, we admit it…
Stick to what you know, Russell
Having lived to tell his tale of drug, alcohol and sex addiction — recently profiting handsomely from his self-help tome Recovery — comedian Russell Brand has turned his attentions to gambling addiction. 'Who's to blame?', he asked in a video posted this week on his YouTube series Trews? He starts by pointing the finger at Tony Blair, before moving through some of the more alarming headlines bandied about by The Times and The Guardian recently to determine that there definitely is an escalating problem. What starts out as a somewhat one-sided 'investigation' – where Brand also shows a clip of a whistleblower on ITV and says he could demonstrate through studies of technology (although curiously he doesn't) that gambling companies are deliberately targeting vulnerable people — soon descends into a rant about 'the system'. "You are regarded as a unit of capital, a potential investment, so observe how in your own life even if you are not a person afflicted with obvious addiction how you are just a utensil of the powerful and how if you try to not be that anymore, if you say I don't want to operate in that way, look how difficult it is to extract yourself from that — you've got to work, got to have a job, the rules are not set up in your favour. They are set up to commodify you. Your life is a commodity, your children's lives are commodities." Diary is not sure how this really relates to gambling. Maybe Brand ran out of investigatory material so opted for a few bizarre observations of the world to fill the rest of vid. Perhaps he should stick to investigating addictions he does know something about – there are certainly enough of them!
Happy weekend, igamers! See you back here next Friday.