iGB Diary: own goal, bit-bubbles, in or out, national disaster, back to basics
| By Hannah Gannage-Stewart
This week we revisit Lottoland's fate in Australia, weigh up blockchain opportunities, ponder Pennsylvania, talk taxis and have a little rant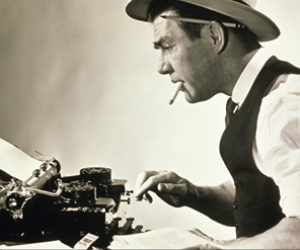 During this week's riveting rundown of igaming gossip we revisit the secondary lottery battle ground down under, weigh up investment opportunities at the Blockchain Summit, talk Pennsylvannia pros and cons, ponder the fate of Uber and offer some sage words of advice for those currently drafting a press release!
Own goal for newsagents in Oz?
Those newsagents Down Under who've been campaigning hard against Lottoland may have felt victorious when the news came through a couple of weeks ago that the secondary lottery operator had been banned from selling bets on Australian lotteries. But Diary thinks they've perhaps been sidetracked into focusing all their energy on a perceived threat while the real risk to their business continued to gain ground. Most of Lottoland's Australian revenues come from punters betting on overseas lotteries such as giant Powerball draws. Since Australian newsagents cannot sell tickets for these, it's debatable how much Lottoland was ever costing them, albeit their marketing methods may have riled agents. Tatts, on the other hand, is a different story. The provider of state lotteries in all states of the country apart from Western Australia has been heavily focused on its digital lottery offering, the Lott, and its efforts are paying off. In a trading update this week it said digital lottery sales were up almost 30%. And digital sales now account for 16.4% of lottery revenues, up from 14.5% last year. How much of the extra money Tatts is making is coming from new customers and how much from customers who've simply stopped going to their local agent and started playing online instead? We suspect quite a number fall into the latter category. Tatts hasn't exactly been hiding its digital aspirations – indeed it is widely believed the appointment of Robbie Cooke back in 2013 was largely down to his digital experience. Yet agents chose to go along with the Tatts-backed 'Lottoland's Gotta Go' campaign without questioning the motives of the gaming giant. On the face of it, it might look like Lottoland was the loser in all this, but as Aussie CEO Luke Brill told us recently, thanks to Tatts' campaign, its awareness Down Under has never been higher so it may well pick up enough new players on overseas lotteries to compensate for the bets it will lose on Australian lotteries. Newsagents, on the other hand, have just given their biggest competitor, which was already steadily advancing on their territory, a further boost by wiping out its only digital competitor.
Bubbling under
Never one to shirk a zeitgeist, the Diary made its way to the hallowed halls of Olympia Conference Centre in west London this week for some serious blockchain immersion. It quickly became apparent that most delegates of the Blockchain Summit 2017 were there to learn how to make mega bucks from an ICO, in contrast to many of the speakers who were there to warn them that a) that's not all there is to blockchain and b) the days of easy wins may have passed. That said, execs from several ICO incubators were on hand to push their wares and gave convincing representations that there is still money out there for those that marry their fundraising efforts with deep technical expertise and a truly investable business idea. A Toronto Global-sponsored drinks reception at the end of the event (of course our journalist found that) revealed that cryptocurrency enthusiasts have a short attention span when given free booze and a lukewarm slider. They merrily talked all the way through the chief executive's address, prompting him to remind them in desperation "we paid for your drinks guys!" He was followed by crytocurrency guru and chairman of the Blockchain Association of Canada Manie Eagar, who hushed their jibberjabber by telling them "we are now sitting on an approaching $400bn market cap for the whole cryptocurrency ICO sector". That got your attention didn't it? Mr Eagar says next year will see the first billion-pound ICO, law firms have been setting up dedicated teams to tackle the eye-watering numbers involved he claims. "All the ICOs we are seeing at the moment are run on the ethereum backbone, £3.5bn was raised this year alone and they've projected between $20 and $30bn next year, so this thing is not going to go away, it's going to grow because of all your investments into bitcoin and ethereum," Eagar said. Former PKR founder Jez San has also been equally bullish, recently telling iGB that: "No sensible country will ban this stuff now. The rewards are too great", this despite sector investment experts warning the Berlin Affiliate Conference last month that the ICO window may only have 3-6 months left in it before regulation seriously restricts the opportunities. Julian Bulhagar of M&A and funding brokerage RB Capital told attendees: "They are too risky. They will make money for investors. But there's no due diligence, and that's a risk. Anyone can write a white paper and float it out there." While, Carla Maree Valee, chief executive of early stage VC fund Optimizer Invest added: "We have a window of 3-6 months before some of regulative oversight [happens]. The Diary doesn't know who to believe, frankly.
In or out?
Mixed perspectives on the Pennsylvania igaming opportunity (or otherwise depending on whom you speak to) were offered by SP and operator this week. Greentube's North America chief Gabriel Cianchetto emphasised the risks of any provider getting involved in the market from the off, given the 54% tax and their not being able to use existing technology infrastructure, as currently written in the law. The material advantages as a provider of being able to spread your real-money exposure across various markets, basically. By contrast, Penn Interactive Ventures MD Chris Sheffield has since moved to a far more conciliatory position since his slamming the 54% online slots tax at its time of passage as "completely unworkable" and declaring that the only reason anyone would get a licence would be to lobby to get the tax rate lowered. The Hollywood Casino social platform and Rocket Speed (formerly Rocket Games) owner is currently locked in talks with their lawyers and the regulators to gain clarity over many provisions in the bill and trying "to get a model that works", Sheffield told iGaming Business North America. He also admitted, albeit in a roundabout way, that they will now be applying for a licence. You can read Gabriel's insights in more detail here (paywall) and Chris' here (paywall).
National disaster
News of the impending demise of Uber in London (Paddy Power Betfair's now departed chief exec Breon Corcoran was even been linked with the top European job as it tries to win back its operating licence) has sent shockwaves to the east coast of the United States, where igaming bosses are fretting about how they'll get around London during ICE. The igaming megashow in early February attracts around 30,000 of the great and good of the global igaming industry, and those guys aren't here for the walking tours! So reliant are they on the proliferation of automobiles for hire since Uber's arrival in our fair city, one suggested he would be "suicidal" if the firm was not available during the show. Keen to prevent the untimely demise of any of our beloved community, The Diary recommended the humble hackney carriage as a workaround, should the worst come to pass. Alas, the American's anxieties were not entirely allayed. "When you take a black cab you're totally comfortable in there, you know the driver knows exactly how to get through that maze of London… You love the black cab drivers, until you have to pay them!"
Back to basics
As you can imagine, we get a hell of a lot PR our way, some good, some bad and some downright terrible, to be frank. Word of advice – submitting something that comes under the latter category does nothing to help your cause when you are looking for some exposure via the company news or daily news sections. As this week has been especially full of the latter category, we thought it would be a good time to a good idea to run through some handy dos and don'ts, a cut-out-and-keep guide, if you like. The identities of the offenders have been protected (a bit anyway) but if you are reading this, you know full well who you are. PLEASE STOP! Rule 1 – 865 words is too long – you can't expect us to wade through a PR three times longer than the average news story to get to the good bits quickly. Handy tip – you know a PR is getting too long when you start making up words. Performant, anyone? No, we neither. Second, please use language we can understand and can imagine coming out of a real person's mouth – "its solution uses proprietary data mining algorithms and machine learning capabilities to deliver tailored threat intelligence, aggregated cyber research, and one-click remediation of threats found on the dark, deep and open web". And breathe. Finally, once you have carefully proofed your PR for typos, don't then ruin it by failing to do the same to the email you attach it to. According to the "great news" we received from a company this morning, they have been "finally approved to offer shite labels" under their new licence. Sort it aaht! 300 words, interesting bits in the head and at the top of the article, couple of short quotes, done.
Rant over, have a great weekend, igamers.