iGB Diary: predictions, digging, cryptomania
| By Hannah Gannage-Stewart
The Diary signs off for 2017 with the industry's top predictions, bad PR, and continuing cryptomania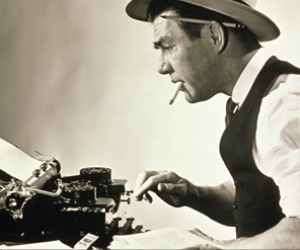 Merry Christmas igamers! We see you there on the edges of your seats ready to make a break for the cheese and wine… but hang back for five minutes. Here is the final installment of the iGB Diary for 2017, and we know good things come in small packages, so we've kept it short and sweet!
And so it came to pass?
This is of course the time of year when IGB (and every other industry mag for that matter) collars their anointed panel of industry experts for their predictions on how the year ahead will unfold for the sector. Unsurprisingly, the regulatory clouds hanging over the world's largest regulated market of the UK loom large in the sneak previews received by the Diary so far, neatly summarised by one participant as "bringing with it some hefty regulatory baggage from 2017". Could we see some high-profile licence removals in H1? Only time will tell, but the Diary wouldn't get against it, given the UKGC's favouring of the stick over the carrot looks set to continue into 2018. The industry is also in a race against time to ensure GDPR compliance, with others echoing Patrick Rennie at Wiggin's prediction in a recent piece for iGB (paywall) that this will fundamentally change the way the industry interacts with its customers. In a more positive vein, many highlight technology's potential to transform the sector's product and offer in both disruptive and incremental fashion during 2018, with others predicting the potential lifting of federal prohibitions on sports betting in the US following a SCOTUS ruling in favour of NJ in H1. You will be able to read these in full on the website and in the (monster) ICE issue of iGaming Business from January.
Keep on digging…
Paddy Power is often held up as the example of how to do social media but this week another bookmaker gave us a shining example of how not to do social media. Or PR, for that matter. First, Star Sports Bookmakers, or at least the person in charge of their Twitter account, made the perilous judgement call to tweet out a picture of a man with a blacked-up face dressed as Labour MP Diane Abbott, dubbing it an "early contender for best fancy dress costume". Then, when rightly called out for racism by a whole host of people, including fellow Labour MP Stella Creasy, instead of recognising and apologising for its poor judgement, it instead urged people to "stop taking things so seriously". By Sunday, after presumably being inundated with requests for comment and realising the majority of the population doesn't find casual racism funny at all, it issued an apology but couldn't help itself from adding in this line of justification in a statement to Sky News: "It was not meant to cause offense (sic) with the humorous element in our eyes being the '190' scribbled on the sign." Sorry Star Sports, but the fact the costume happened to also make fun of Diane Abbott's poor grasp of numbers does not make racism OK. We know the saying goes that all publicity is good publicity, but considering Twitter users were calling on others to boycott the bookie and "lose them some money", that old adage is safely disproved in this case.
Cryptomania
In case we were ever in any doubt of the growing popular appeal of the crypto currencies, the mainstream broadcast media ran two stories on bitcoin this week. On Wednesday, Channel 4 News' economics correspondent Helia Ebrahimi brandished a 500g gold bar telling the audience is was equal in value to a single bitcoin."[Bitcoin is] the crypto-currency which has no physical manifestation, but which has spectacularly soared in price over the last year," Ebrahimi wrote alongside the piece. "It's brought vast wealth to a few individuals, just a thousand people are thought to own 40% of the entire market". What could be more mainstream than a speculative economy dominated by a wealthy minority? A day earlier, the BBC's Rory Cellen-Jones sat in Old Street's hippest soup joint next to the local crypto ATM, or SatoshiPoint, and heard how the currency was currently experiencing "the mania phase of a bubble, where people are only getting into it because it's fashionable". Expert David Gerard, author of Attack Of The 50ft Blockhchain, went on to warn Cellen-Jones' audience: "It's the sort of trading that's basically gambling, you're not investing, you're gambling. Have a flutter by all means but don't pretend you're investing, its gambling basically". Music to our ears. However, Betway's new chief executive Anthony Werkman showed cautious enthusiasm for the new technology in a recent chat the diary. "We're looking at a couple of options ourselves and ideally it becomes a cheaper way of banking. Once we get through that bubble – whatever it is – and the reality of what's on offer comes into play and those crypto currencies get regulated and the rules of the game become clear, I think it's going to provide a good opportunity for a number of industries, including ours", he said with a healthy dose of pragmatism. Personally, the diary is with the Breaking Bad parody twitter account that yesterday tweeted this sage advice: "I think I'm going to invest a tiny amount in every ICO and every shady blockchain company and see if I can get rich by participating in the 10,000 class action lawsuits that are coming".
As this is the final Diary of 2017, we would like to wish all of our readers a relaxing festive break and every success for 2018. See you back here in January!