iGB Diary: riddle me this, losers only thanks, Vegas munchies, US stalemate
| By Stephen Carter
In this week's rantastic Diary, the GC fudges it on RET figures, winners need not apply at Sky Bet, yet more munchies for Vegas, and leagues vs. casinos on sports betting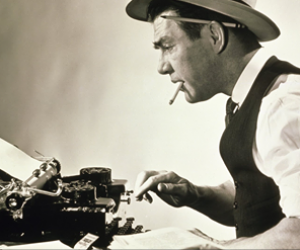 In this week's rantastic Diary, the GC fudges it on RET figures, Sky Bet isn't running a public service apparently, Vegas weighs another leaf-friendly expansion and the leagues and the casinos lock horns over sports betting
Riddle me this
Alerted to the fact that licensees must disclose their fiscal contributions to the research, education and treatment (RET) of gambling-related harm to the Gambling Commission, the Diary has been pondering where, and why, those figures are being locked away? Much was made of GambleAware's shortfall late last year – the charity was vociferously perturbed by receiving a measly £8m in industry donations in the 12 months ending 31 March 2017. However, industry insiders were quick to point out that GambleAware ain't the only show in town, and that gambling companies make contributions that are not included in their figures. Who, we hear you cry, gets to see ALL the contributions? That's right, our old friend the GC. The Diary asked it to confirm this was the case this week and, after a slight delay, this arrived: "Gambling operators are required to provide information to us about the total funds they provide to research, education and treatment of gambling-related harm. As many gambling firms often hold several operating licences for different gambling products and brands, they may make multiple contributions over different timeframes – this means it is not currently possible to present an accurate picture the amount paid to research, education and treatment. We are working on ways to improve this so we can share this data in the future, but in the interim we have already established a data sharing arrangement with GambleAware." So that clears up the 'do they have the figures?' question. We can confirm they do. It just appears to be rather too complicated to add them up. We await clarity on the "data sharing arrangement" with GambleAware. The Diary is not sure whether GambleAware is privy to the total level of contribution, or this just relates to the GC having access to the charity's income levels. Either way, the Diary recommends the GC find a way to share RET figures more widely tout suite. Holding the industry to account is a critical function of its regulator, but doing so transparently is also vital.
Losers only thanks
Any bookie thinking the worst will be over when the government finally announces what limit it is setting for FOBTs might want to think again if a parliamentary debate that took place on Tuesday is anything to go by. An all-party committee seminar entitled 'Are bookmakers unfairly closing customer accounts?' looked at the thorny issue of online bookmakers restricting bet sizes or closing down the accounts of successful punters, something both the Horseracing Bettors Forum and the Racing Post say is on the rise. Defending the practice was Sky Bet's Richard Flint, who told the group: "We run a business, not a public service. We run it to be a commercial success. We must have the ability to say no to customers who we believe will be unprofitable for us in the longer term." So basically, the house wins, but for the rare punters for whom it doesn't, the house bans them? Flint also pointed out that the issue affected only a small number of people, saying 97% of its horseracing customer accounts were not restricted. Which is kind of like saying that only 3% of punters are mostly winners, but instead of taking them in its stride, Sky Bet curtails them. Imagine if banks starting routinely closing down credit card accounts for all customers who paid off their bills in full and therefore never made the banks any money by paying punitive interest rates? There would be an uproar, and rightly so. In any case, the industry was put on notice by Lord Lipsey that if it didn't tackle the issue itself, regulatory intervention was on the cards. Given the latest rumour on FOBTs is that the industry is looking at a worst-case scenario of a £2 limit, it would seem in the industry's best interests to come up with a compromise here before one is forced on it.
More munchies for Vegas
Las Vegas' casino revenues may be on something of a downward trend but while the casinos themselves may be suffering, government coffers are not doing so badly thanks to the state's clever idea to legalise marijuana sales. In fact, the $5.5m in taxes in November from sales of pot came very close to making up for the $6.1m decrease in taxes from their take of gaming revenues in November. Plus, lawmakers plan to expand their leaf-friendly legislation to double the number of sales outlets and even allow home delivery in the near future. Given the fact that when Sin City first began legal pot sales in the middle of last year, eager buyers were waiting hours to get their hands on a legal high and the first dispensaries authorised to sell weed quickly ran out of stock, it seems feasible there's plenty of demand to support a widened pool of sales outlets. If only the casinos could get in on the action it's likely everyone in Vegas would be smiling instead of frowning at the sight of their sales figures. There's some talk of smoking lounges but thus far no one's quite come up with something lawmakers can get on board with. When they do, however, we think Vegas could be set for a rebound – imagine the possibilities if the Strip's casinos were broken up not only by bars and restaurants but also by pot lounges? If it ever comes to pass, they might have to rethink those all-you-can-eat buffets though…

Why can't we all get along?
The US Supreme Court may not be due to hand down its judgment in the landmark NJ sports betting case till the end of Q2 of this year at the very earliest, but it appears the NBA couldn't hang fire that long on setting out their masterplan for cashing in on a regulated US sports betting market, should the case play out the way they want it to. On Wednesday, their attorney Dan Spillane told a New York Senate Committee that they would push for a cut of 1% of every single bet made on its games, plus for their fans to be able to bet on smartphones and kiosks across the country, not just at the casinos and racetracks. A bill introduced last Thursday in Indiana also included a 1% "integrity fee" for the NBA and MLB should there be a change in federal laws around sports betting. This prompted CEO of the US casino trade body the AGA, Geoff Freeman, to say the plan to hand the leagues 20% of what's left over after winnings were paid out "undercuts its economic viability", and that "doing so will ensure the illegal market continues to thrive in the state, and gut the tax revenues available to fund essential public services." Freeman was also quick off the market in criticising Spillane's comments in New York on Wednesday, stating that: "We can all agree that the 25-year ban on sports wagering has been a failure in every regard. Now, let's get real about eliminating the illegal market, protecting consumers and determining the role of government – a role that most certainly does not include transferring money from bettors to multi-billion-dollar sports leagues." The Diary doesn't doubt that Freeman has a point about the tax level, but as we have said many times before, the state-led, "shh! Whatever you do, don't mention online" strategy on sports betting regulation being pursued by the AGA will effectively mean the casinos being tasked with building a whole new business from scratch, instead of providing them with the tools to go after a slice of the existing $155bn – of 79% – of the US handle which our data partner H2 Gambling Capital estimated ran through online sportsbooks targeting the country from offshore bases such as Costa Rica in in 2016. The Diary hopes the two sides can broker some sort of compromise on a legal and regulatory path forward that benefits all stakeholders, but given the extent of the chasm between them on the issue at present, being able to move forward at all seems very unlikely. Let's hope that changes, and soon.
Have a great weekend, igamers, see you back here next week!