iGB Diary: see no evil, crypto-mania continues, ICE, Ronaldinho
| By Hannah Gannage-Stewart
This week the Diary muses on responsible advertising, the undulation of bitcoin, ICE and Ronaldinho's retirement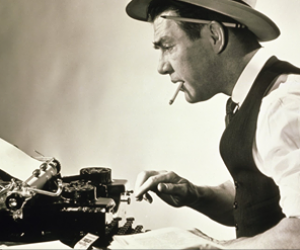 Happy Friday igamers! This week the diary ponders whether betting and gambling outfits should readdress their football outfits, asks 'is crypto up the spout', only to conclude no-one knows, bids Ronaldinho farewell, and unveils some of the more creative endeavours being dreamt up by exhibitors at ICE to attract you to their stands. Enjoy!
See no evil
Everyone's favourite bastion of outrage the Daily Mail is rather upset again this week about the "thousands of children" clad in sports betting iconography. Despite the fact that junior strips for Premier League clubs do not feature gambling and betting sponsorship, replica kits are getting into the hands (and onto the backs) of children, according to the paper. On top of that, Bournemouth is apparently the only club to have a junior kit available for sizes up to 16 years old, meaning under-18s are often forced to wear the adult kit. The industry has taken the criticism seriously. The paper quoted Clive Hawkswood of the Remote Gambling Association as saying: "It may be that there is now more need for the clubs to demonstrate a greater awareness of the responsibility that rests with them, as well as with the gambling company, when they enter into shirt sponsorship deals." While West Ham said it was in talks with its main sponsor Betway about the issue. Now, the Diary does not condone advertising restricted products to children, however with the proliferation of advertising of all sorts it does beg the question where do you draw the line? Should the tiny football fans travel around blindfold lest they glimpse a Paddy Power logo? It seems that the only way to ensure children don't see gambling ads is to introduce a blanket ban, which would barely touch the big brands but has the potential to seriously damage newer or smaller operations as they vie for punters' attention.
Still gripped by crypto
It's been another nail-biting week for bitcoin investors. The notoriously volatile cryptocurreny plummeted again this week – at the time of writing one bitcoin was worth £8,489, having peaked at around £15,000 last month. The wild fluctuations over recent weeks are adding to fears that the Bitcoin bubble is about to burst. However, some remain positive. Speaking to Forbes this week, managing director at broker UFX.com Dennis de Jong said: "Despite this blip, it's still too early to suggest the bubble has completely burst, and this could be the price adjustment that market experts had warned of lately." The uncertainty hasn't deterred igamers from riding the crypto wave – former PokerStars duo Lars Lien and Mike Stevens are lining up their bitcoin-based esports betting platform to launch later this year. The pair has already raised 483.5 bitcoin from "strategic contributors" and is set to launch an ICO on 22 January to generate the rest of the capital they require to go live.
ICE, ice baby
It's almost that time of year again folks and the igaming community has clearly had some very creative brainstorming meetings about how to make a splash at the biggest industry event of the year. BtoBet, a firm never shy of going all out to demonstrate its message metaphorically, will again turn to the medium of dance. This week the Maltese company launched its Technifying iGaming Tour 2018 promising to bring circus-style Acroduo dancers to the show. Meanwhile, BetGames.TV will be presenting a gallery of "mystical themed paintings of our charming presenters" depicting "the 12 personalities of a woman". They're some pretty interesting personalities too. Best bit is, you can get your own copy, because the live games company has made them up into a calendar to take home! iGB Towers has been after a calendar on which to plot an exciting 2018 – we shall look no further!
Separated at birth
Former World Player of the Year and Brazilian footballing legend Ronaldinho finally decided to call it a day this week, announcing his official retirement from the professional game. BetJVictor decided to pay its own heartfelt tribute with a tweet listing his considerable roll-call of achievements in the beautiful game, from winning the Ballon D'Or to lifting the World Cup with Brazil and the Champions League with Barca, accompanied by a picture. Of snooker players John Higgins and Shaun Murphy shaking hands after a match.
On that shambolic note, the Diary team would like to wish you all a fantastic weekend. Get some rest before ICE and LAC. You're gonna need it…