iGB Diary: tattoo you, loot boxes, running out of time, the fax is back
| By Stephen Carter
In this week's missive: sorry you're clashing with my tattooist, UKGC changes tack on loot boxes, Uber the saviour, Uncle Alan, not long to go now, the fax fights back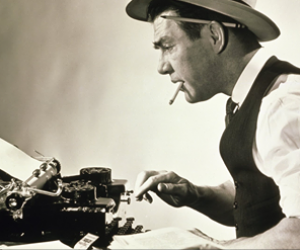 Never fear, igamers, we were never going to let the lurgy, yesterday's office Xmas lunch or the stellar Bet365 boat party (thanks for your amazing hospitality btw) throw us off our task of bringing you another bumper Diary. In this week's missive: sorry my tattooist has that time slot, UKGC volte face mind on loot boxes, saved by Uber, Uncle Alan, not long to go now, the fax fights back

Blowing with the media wind
The rather conflicting position of the UK's Gambling Commission on loot boxes was brought to the fore again this week as the publication of its report into young people and gambling reignited concerns about the level of gambling among the underage. In a Sky News piece entitled "'Loot boxes' turning young gamers into gamblers", it was reported that the Commission's executive director Tim Miller said loot boxes were an area it was monitoring closely and that, "if it crosses that line into gambling, we will take action". However, those sentiments are somewhat at odds with a blog he'd posted a couple of weeks ago on the Commission's website, which as we reported at the time, suggested loot boxes were something it had looked into but decided were unlikely to constitute "gambling activity". Its report on child gambling this week makes no mention of loot boxes, although it does devote a significant portion to the issue of skins betting, which it does take issue with. With a UK MP, Cambridge's Daniel Zeichner, now joining the chorus of foreign politicians and regulators expressing concerns over loot boxes — he was quoted in the Sky News piece calling for government action or new legislation — we wonder if the Commission will soon have a change of heart.
Uber
Fabulous news this week concerning our favourite app-based taxi service. Uber's licence appeal has been stayed until April, meaning igamers will be free to hail cheap rides throughout ICE in February. As the Diary reported a couple of weeks ago, one executive was experiencing enormous anxiety over the prospect of having to fork out for a black cab, or – shudder to imagine it – walk, between destinations during the week-long igaming extravaganza. Transport for London revoked the taxi company's licence in September, arguing that the business model contravenes safety and regulatory standards. However, at a hearing earlier this week the judge proposed trial dates for April and June leaving the firm free to operate well into spring. It will undoubtedly come as a great relief to at least one American colleague who told IGB a few weeks ago that he would be "suicidal" if he couldn't travel in Ubers during ICE. Phew!
Sorry can't make it… I'm getting a tattoo
We know gaming industry bods are very busy and we're accustomed to last-minute schedule changes when it comes to pre-arranged interviews, but one particular email we got about a potential clash from an interviewee last week was a definite first. "I've just remembered that I've got an appointment with my tattoo artist most of the afternoon on Tuesday. I could try and give an interview but I suspect I might not be as focused as would be preferred. Is Wednesday afternoon any use to you," enquired the email? We promptly concurred that no, the tattoo parlour likely wasn't the ideal setting for an interview and thanked our lucky stars he'd told us – listening to the recording of the interview afterwards with that kind of background noise would have severely affected our focus!
Not long to go
Our fantastic roster of industry contributors do so for a many reasons – exposure, establishing themselves as an expert on a particular area, scratching that itch and getting that controversial opinion out there, all kinds of rationale basically. However, one occasional writer's underlying motivation for penning articles for industry publications is far more selfless than any of the above. "I like the kudos of reading them to my Nan who is now 93 and won't get to read too many more of my published articles frankly", they told us. With time clearly of the essence (while also running the risk of sounding mercenary but needs must) best get them signed up for the next couple of issues then ;-)
Uncle Alan
Christmas quiz. Which member of our illustrious industry is related to broadcasting royalty and erstwhile Kids Company chairman, Alan Yentob? No prizes on offer for this one, but we'll give you a clue. The igaming entrepreneur in question is a well-known consultant with a talent for innovation. Yentob was the driving force behind creativity at the BBC for over 20 years and arguably still is, albeit without the formality of a title associated to it these days. Despite the stratospheric influence of both men in their respective industries, The Diary is not holding out for a creative collaboration any time soon. Which is a shame, because it would be worth it for the Daily Mail's coverage alone!
The fax fights back

Our industry likes to see itself as at the bleeding edge of tech, exploring and leveraging every new innovation to gain that critical edge over the competition, from machine-learning algorithms helping combat problem gambling to instant betting markets and fax machines…Wait a minute, fax machines?! Well, according to a post in an industry Facebook group, 888 recently warned valued members of its Uffiliates program not to use this means of communication (see right). What next, suggested resident wags to the post – black crow, bulk telegrams? The Diary later saw the email in question, and to be fair the warning wasn't quite as stark as had initially been made out, having been listed alongside some other far more 2017 options such as WhatsApp etc. But similarly to Btobet's choreography at SIGMA a few weeks ago bringing our favourite Tron meme to mind, the Diary found it hard not to be reminded of this scene from its favourite 90s cult film, Office Space (see below). Watch it and weep, 888, watch it and weep.
Have a great weekend, igamers!