iGB Diary: the truth? pah!, not going away, born survivor, live's rise, breaking through, Mike O'Gaming
| By Stephen Carter
In this week bumper Diary: Lottoland to nominate Tatts for ad campaign of the year, Malta back in the headlines, born survivor, Playtech vs. Evolution, IGRG breaks through, Mike O'Gaming.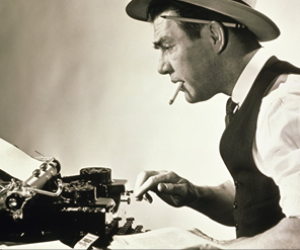 In this week's bumper missive, Lottoland falls out with Aus newsagents but plans to nominate Tatts for ad campaign of the year; Malta back in the headlines; come on guys, what kind of name is that?; Playtech and Evolution go head-to-head in the unstoppable rise of live; IGRG breaks through, and Mike O'Gaming.
The numbers don't lie… but who cares about the truth?
For an online gaming firm, Lottoland has one of the more responsive PR machines and it's just as well and it's certainly being tested Down Under at the moment. The secondary lottery operator is being blamed for all manner of woes in Australia, but the criticism it's facing from regulators, state lotteries and newsagents seem to conveniently overlook the actual facts and figures. As we reported in an analysis piece on Wednesday (paywall), the AUD$16.2m revenues it made in Australia last year can't possibly have taken away AUD$60m in lottery sales from Western Australia, AUD$137.8m from the rest of the country's states and also driven the general public away from small newsagents all over the country. According to the website set up in support of the 'Lottoland's Gotta Go' campaign recently launched by the country's main state lottery operator Tatts, small business lottery retailers are set to lose more than 50% of their revenue thanks to Lottoland. At this point in time, that claim is what the Aussies might call a 'furphy' (AKA a story that's untrue or absurd), although as Lottoland's Australia CEO Luke Brill told us, the company has seen a 100% increase in signups and a big spike in turnover since the campaign to oust it began, so there's a good chance its opponents are digging their own grave. Brill even told us he was "considering entering Tatts into a marketing award for Lottoland once the campaign is over as our awareness has never been higher". We're guessing he really buys into his sentiment that 'all publicity is good publicity' as on Thursday the company issued a press release offering newsagents 10% to promote Lottoland's brand in-store, an offer that was swiftly rejected by the Australian Lottery and Newsagents Association in a press release entitled, "Lottoland's latest offer to newsagents as dodgy as its pretend lottery offer". Lottoland may really believe its lobbying efforts will get politicians onside with its offer to pay a point of consumption tax and licence fees, but it can't seriously have thought it would get Australia's newsagents to put up its advertising material in their stores after all the bad blood so far? Surely only a 'flaming galah' would entertain such an idea.
Not going away
Malta was back in the headlines for all the wrong reasons this week after investigative journalist and blogger Daphne Caruana Galizi was murdered by a car bomb on Monday. The Maltese journalist had been a prolific commentator on the alleged links between the Maltese mafia and the igaming industry, before more recently turning her attention to the Panama Papers scandal and government corruption. Her final blog post focused on the Prime Minister's chief of staff Keith Schembri. "There are crooks everywhere you look now. The situation is desperate" she wrote at 2.35pm. The bomb was detonated at 3pm. Safe to say Caruana Galizi had long been a thorn in the side of the Maltese establishment. Within hours of her death Malta's opposition leader Adrian Delia had denounced the killing as "political murder", and placed "blame for Daphne Caruana Galizia's murder squarely on the Prime Minister's shoulders," according to Malta Today. Muscat has pledged to leave no stone unturned in investigating the murder, even drafting in the FBI to aid the search. As affiliate and domain investor Pierluigi Buccioli pointed out in a blog on Wednesday, it's far too early to speculate on who was responsible or understand the full implications of the investigative journalist's death. But as we have pointed out in past editions of the Diary, while Malta has successfully proved itself as the destination of choice for Swedish igaming businesses forced out by the monopoly regime at home, the lingering odour of corruption at the highest level is doing little to strengthen Malta's position as it touts for Gibraltar-licensed companies after Brexit (if this even still happens of course the way "negotiations" are going).
Born survivor
The Diary received news this week that Swedish gambling giant Kindred had partnered with the charmingly named Cockroach Labs to develop a new state-of-the-art database solution. Which got us thinking, what on earth were they thinking of when they settled on this name? Which characteristics of this insect were they particularly inspired by when they sat down to brainstorm what they should call their company? Is their platform so resilient that it can live without an essential part of its system for a week and also survive a nuclear war? The Diary wants to know. No really. Get in touch.
The unstoppable rise of live
Live casino is one of the success stories of recent years for the online gambling product set, and Evolution Gaming's run of results statements bear witness to the pace of growth of the format and the increasing take-up in particular of mobile live casino, with revenues soaring to €115m last year from €31.3m in 2012. Indeed the extent to which Evolution has come to dominate the UK live casino space alongside Playtech is borne out by this month's excellent analysis by iGaming Tracker's Ken Muir. To see the supplier breakdown on leading UK operators' main casino pages, what share of these they are now dedicating to live dealer and how these offerings are split between the various games such blackjack, roulette and baccarat, see Live games: Playtech vs. Evolution (paywall).
Breaking through

The Diary admits it hasn't always been too complimentary of the industry's lobbing efforts around social responsibility and problem gambling, particularly when it comes to the war of words with the Campaign For Fairer Gambling over FOBTs. So we were pleased to see that the IGRG's messaging around its Responsible Gambling Week had broken though in the Diary office this week, as witnessed by the printed out email shot from Paddy Power we found affixed to the wall behind the desk of one of our colleagues. And we thought he was always slaving away over a hot Mac making all of our creative look amazing. Only kidding, K, you are always the last man in the office ;-)
And the winner is…
OK, so we promised last week that we would never mention it again, but the debate about what we should call that pumpkin has been raging on Twitter (see right) complete with limerick battle. And the winner is… Mike O'Gaming. Of course it is!
Have a great weekend, igamers!