Italy iGaming Dashboard – April 2018
| By Joanne Christie
Online casino continued to take market share from sports betting in March, with the vertical now closing in on a 50% share of the igaming market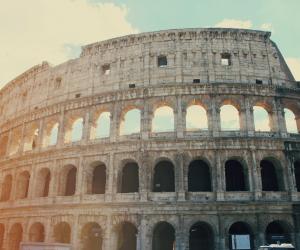 The Italian online casino market continued to take market share from sports betting in March, with the vertical now closing in on a 50% share of the igaming market.
Casino generated a total GGR of €60.6m in March, an increase of 27% on the same month the previous year, and the highest online casino GGR to date. Online sports betting has almost doubled over the same period, although from a lower base, reaching a total GGR of €51.3m last month.
iGaming Business has recently expanded its market share coverage of casino to 20 operators to take account of the more fragmented nature of the market compared with sports betting and poker. PokerStars continued to have the highest share of the casino vertical at 9.27%, followed by Lottomatica at 8.78% and Sisal at 8.31%.
In sports betting, March saw the tussle between Bet365 and Planetwin365 for top spot continue, with the latter losing its crown to the former again. The pair have now been switching position every month for the past six months.
In poker, PokerStars slightly increased its share of both the tournament and cash markets, although not by any significant percentage that would allow it to reverse the downward trend it has shown for the past nine months. Sisal, on the other hand, has been steadily increasing its market share, albeit from a much lower base. It now accounts for 6.28% of the tournament market and 6.44% of the cash market. 
Overall, the regulated igaming market generated €129m in Italy last month, up 6% on the prior month and 41% on the same month the previous year.
Click on the drop down options below to compare how Italy's igaming market has performed on a monthly or annual basis. Revenue figures for online-only sports betting start from October 2016, with operator market shares from May 2017.
All data and figures are processed by leading European corporate advisory firm Ficom Leisure, a specialist in all segments of the betting and gaming sector.