Chief Information Security Officer (CISO)
|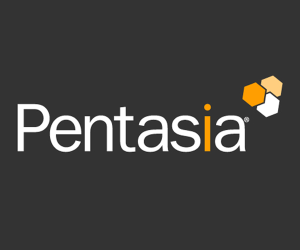 Posted by
Pentasia
Apply
Salary

Up to €100,000

Contract

Permanent

Location

Estonia

Reference

31983
A successful iGaming company based in Estonia are seeking a Chief Information Security Officer (CISO) to join their rapidly growing team. This position is to support their growing business, and information security needs. You will be part of the senior management, establishing, maintaining and steering the company vision, strategy and program ensuring their information assets and technologies are protected.
This is a perfect role for someone looking to put their vision into action, someone who is passionate about cyber security and enjoys being hands on and looking to grow a team around them.
Responsibilities:
Security operations: Real-time analysis of immediate threats, and triage when something goes wrong.
Cyber Risk and cyber intelligence: Keeping abreast of developing security threats, and helping the business executive understand potential security problems that might arise from acquisitions or other big business moves.
Data loss and fraud prevention: Fostering a culture of security and privacy across our systems and processes
Security architecture: Planning, buying, and rolling out security hardware and software, and making sure IT and network infrastructure is designed with best security practices in mind.
Identity and access management: Ensuring that only authorized people have access to restricted data and systems
Program management: Keeping ahead of security needs by implementing programs or projects that mitigate risks—regular system patches, for instance
Investigations and forensics: Determining what went wrong in a breach, dealing with those responsible if they're internal, and planning to avoid repeats of the same crisis.
Governance: Making sure all of the above initiatives run smoothly and are aligned with corporate strategy.
To be successful you will:
have excellent communication skills and ability to adapt your style as needed
are an innovative leader and specialist with ability to motivate and lead cross-functional, interdisciplinary teams
have worked your way up, have people management experience and are ready to move to a C level role
deep knowledge of security-centric tech, such as DNS, routing, authentication, VPN, proxy services and DDOS mitigation technologies; coding practices, ethical hacking and threat modelling; firewall and intrusion detection/prevention protocols
have awareness of regulations that affect your industry, including PCI DSS, GLBA and SOX
have familiarity with current data privacy regulations, including GDPR and regional standards
have led contract and vendor negotiations and management including managed services
have strong understanding and experience with Secure SDLC, DevSecOps and security automation
are capable of understanding and communicating business and profit impact that infosec operations have on the organization
have a solid technical foundation that comes with experience
Good to know:
This is a greenfield project meaning an incredible opportunity for someone to build from scratch the tech as well as the team
They work in an agile environment
They are cloud native
Why this company?
At this company you are not recruited to work for them, you are hired to work 'with' them this means they are fully invested in your professional growth and development and ensuring your work is engaging, fulfilling and fun
They have a vibrant multicultural working environment with representatives from over 20 different nationalities and they love the diversity this brings
The working language is English and they work hard to create an inclusive environment, you also never lunch alone (unless you really want to)
They are a social bunch, whatever your sport or whatever your game, you will be sure to find someone to join you. They even compete as a team in different sporting events (and they like to win)
The benefits are industry leading and we value our employees offering competitive salaries and incentives
Their offices are modern with a stunning views and as if that was not enough, they have breakfast together once a week and you can always find fresh fruit and snacks in the kitchen
Due to travel and public services restrictions brought on by COVID, our opportunities to offer relocation support and VISA sponsorship for individuals physically outside of Europe (the continent) are very limited. Therefore they are currently unable to progress with applications from Asia and Africa. They are continuously monitoring the situation and will adapt their recruitment process's accordingly. Thank you for your understanding.