Marketing Data Analyst – IGaming (Remote)
|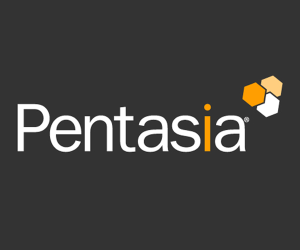 Posted by
Pentasia
Apply
Salary

£45,000 to £50,000

Contract

Permanent

Location

Remote

Reference

33884
Marketing Data Analyst – iGaming (remote)
Fast growing, data-driven marketing company are looking for an experienced and ambitious Marketing Data Analyst who will take them to the next level.
The opportunity
Our client is offering a huge opportunity for the best and brightest to join their growing team, which has achieved rapid growth in an industry that is forecast to grow to $14bn within the next 3 years. They are already working with the biggest names in Casino and Sports Betting.
The Marketing Data Analyst will be responsible for analysing and manipulating large data sets, building and managing data visualizations for use both internally and externally with clients, and researching and developing new strategies for the continued advancements of clients across all marketing channels for the biggest players in the iGaming, OSB, and Sports industry.
You will be responsible for knowing the accounts and the data inside out, and managing all data pipelines, data exploration, visualisations, and reporting automation.
This is an exceptional opportunity for a Marketing Data Analyst seeking to gain a diversity of experience at the intersection of marketing, data engineering, and data analytics.
Your Qualifications and experience
Proven experience in a hands-on data analyst role. Past experience with digital marketing campaigns and the associated data analytics and reporting is highly desirable.
An advanced degree in a quantitative discipline (e.g. Applied Mathematics, Statistics, Physics, Engineering) or equivalent experience.
An interest in sports, sports betting or iGaming is desirable, with industry experience very desirable.
Experience working with data from modern marketing and advertising platforms (e.g. DMPs, DSPs, Facebook Ads Manager, Google Ads and other performance marketing platforms) is highly desirable.
Extensive experience with SQL and relational databases & experience with Python and associated data science libraries (e.g. R, Pandas, sci-kit learn) a plus.
Interested?
This is a great fully remote opportunity so to get in contact to find out more.
You can Apply for the Marketing Data Analyst – IGaming (Remote) at Pentasia