Rapid Application Developer – Python/Nodejs
|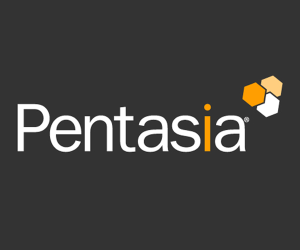 Posted by
Pentasia
Apply
Salary

€40,000 - €50,000

Contract

Permanent

Location

Malta

Reference

31308
Red Acre is looking for a Rapid Application Developer in Python/Node.JS to join our team. Based in Malta and throughout the world, you will form part of a closely-knit team whose passion is to create beautiful API's and web apps that work flawlessly. If you are a genius at application development and love all things web-related, we want to speak to you. Together we will move to the next level as an industry leading enterprise in this space.
Responsibilities:
Participate in design and architecture sessions with key stakeholders, gathering and documenting business processes and technical requirements
Ensure code quality standards are enforced during the peer review process
Helping product owners to provide feasible estimates during sprint planning
Support the deployment process, including review of logs for errors after code deployment to all environments
Define code architecture decisions to support a high-performance and scalable application with a minimal footprint
Be the project's technical expert and provide unblocking decision to the development team
Monitor and reduce technical debt while supporting constant improvements in the SDLC
Maintaining existing web applications and API's
Requirements:
5+ years of experience in a well-structured development team
2+ years of experience in Javascript/Typescript full stack app development
3+ years of Python development experience
Advanced competency with Node.js/Express.js, MongoDB and PostgreSQLExpert in functional programming style
Experience in OOP/functional coding in Python
Experience in python web frameworks like Flask/Django
Strong Python coding skills (3.4+) with an understanding of performance issues, code readability, and maintainability
In depth knowledge of SQL preferably with Oracle, SQL Server and/or MySQL
Highly skilled with AWS services
Previous experience with containerization technologies such as Docker and Kubernetes
Strong software architecture knowledge
Previous experience with REST API development and integration
Desirable Skills:
Scrum/Agile experience
DevOps experience
Previous experience in the fintech industry
Apply for the Rapid Application Developer role at Pentasia's website.