Marketing & affiliates
Paddy Power draws criticism over World Cup ad
2 minutes read
Paddy Power has attracted criticism over an advert promoting this summer's Fifa World Cup national team football tournament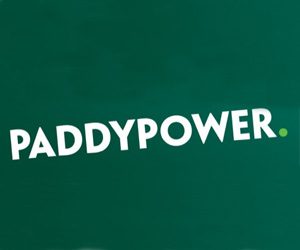 Paddy Power has attracted criticism over an advert promoting this summer's Fifa World Cup national team football tournament.
The multi-channel ad features footage of a Russian-speaking man spray-painting an England flag and Paddy Power branding on the side of a sleeping polar bear.
The footage first appeared on LiveLeak, while the bookmaker also took out a full wrap with free UK newspaper Metro.
The newspaper version of the advert features the wording 'England 'til I dye', in reference to the paint job on the Russian polar bear.
Some people have reacted negatively to the ad, with a number of Twitter users branding the campaign as 'awful' and 'offensive'.
In a statement published by the Drum, Paddy Power said: "What we know so far is that an unidentified individual, speaking in Russian, seems to have spray painted a polar bear not just with the Cross of St George, beloved by England football fans, but also with Paddy Power branding.
"That this is mischievous in the extreme, is to state the obvious.
"We cannot make any further comment until we get to the bottom of this."
The advert has drawn comparison with a campaign that Paddy Power was also criticised for ahead of the 2014 World Cup in Brazil.
Paddy Power published a photograph showing part of the Amazonian rainforest being ripped down in order to send the England national team a message of encouragement.
The 2014 advert was later revealed to be a hoax, but Paul Mallon, head of major brand activations at Paddy Power, said this was not the case with this year's ad.
Mallon said: "It's a real bear. We took appropriate care to make sure he wasn't harmed during filming."
Related article: Paddy Power World Cup rainforest stunt a hoax