Casino & games
Social casino: Q2 2018 update
By Stephen Carter
8 minutes read
Standout performers in the last quarter included Playtika, Huuuge Games, KamaGames and DGN Games as the market grew 19.1% year-on-year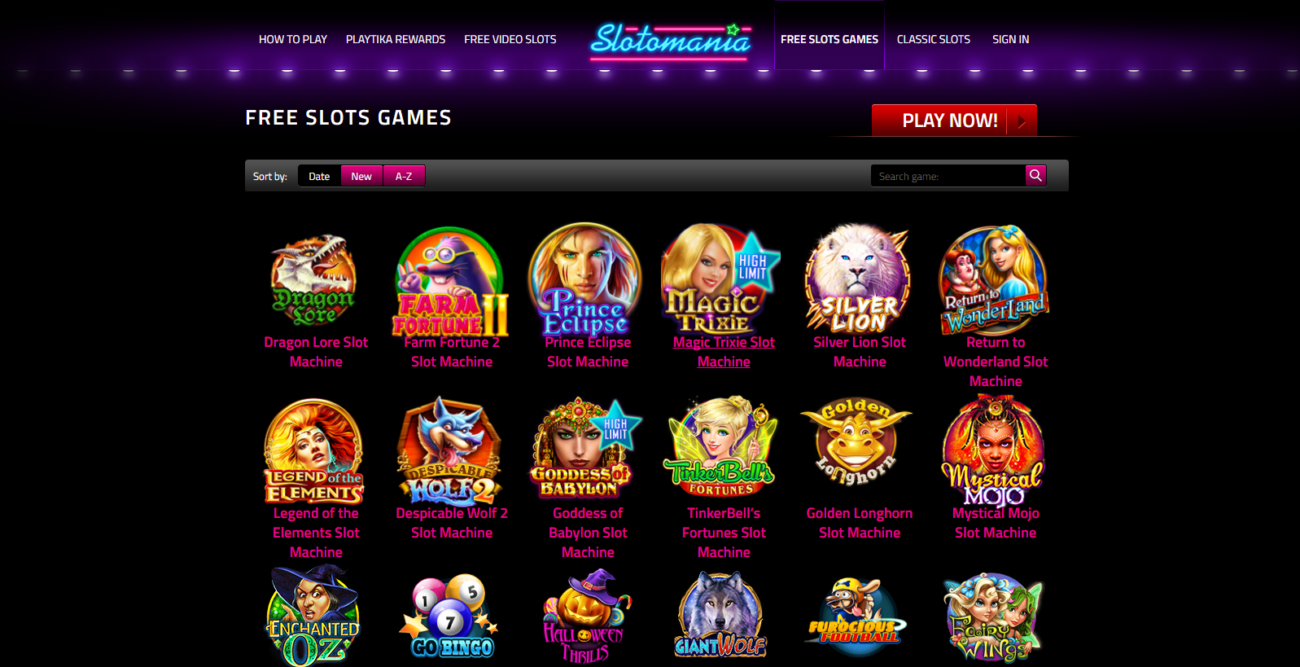 Standout performers in the last quarter included Playtika, Huuuge Games, KamaGames and DGN Games as the social casino market grew 19.1% year-on-year, according to Adam Krejcik of Eilers & Krejcik Gaming
We estimate the global social casino game market grew 2.5% quarter-over-quarter or 19.1% year-on-year in Q2 of 2018. We estimate social casino revenues generated on Facebook were down 1.9% q/q, while mobile was up 3.6% q/q. For the trailing 12 months to 30 June 2018 we estimate a total market size of $4.92bn or +20.7% y/y.
Given the stronger-than-expected growth in 1H of the year we are raising our CY18 market sizing estimate and now expect the social casino industry will reach $5.24bn or +15.8% y/y vs. our previous estimate that called for +14.6% growth. Furthermore, we are now projecting the market to grow at a five-year CAGR of +9% and reach $6.9bn by CY22 (previously $6.6bn).
Performance among the top-15 social casino publishers was mixed this period. Key standout performers this quarter included Playtika, Huuuge Games, KamaGames and DGN Games.
From last quarter there was some key movement in the ranking charts: High 5 Games moved up to #12 position (previously #13). DGN Games moved again into the top-15, while Super Lucky fell out of our rankings.

Company highlights
Playtika, which is owned by Shanghai Giant Technologies, saw revenues increase 7.0% q/q and 31.0% y/y. Despite being two times the size of its nearest competitor, the company continues to gain market share and execute in an exceptional fashion.
The company's entire portfolio of games saw healthy growth with a standout performance from Slotomania and Bingo Blitz. In terms of KPIs, we believe Playtika was able to drive modest DAU growth this quarter, though the majority of its revenue growth was through improved monetization.
Aristocrat (Product Madness and Big Fish) remains the #2 publisher worldwide with 12.2% market share, which assumes a full quarter contribution from Big Fish (social casino only).
Pro-forma gross revenues were up 1.7% q/q and 33.1% y/y. In terms of breakdown, we believe Product Madness was up 2% q/q or 45% y/y million with sequential growth driven by FaFaFa (now wholly owned by Aristocrat) and the launch of its latest standalone game Lightning Link.
Big Fish social casino revenues were up an estimated 1.7% q/q and 17% y/y largely driven by growth from Jackpot City Slots (we est. 20% q/q) and partially offset by a small sequential decline from its franchise game-Big Fish Casino.
Looking ahead we believe the majority of growth in CY18 will be driven by newer games such as Cashman Casino, Lightning Link, FaFaFa, and Jackpot City Slots.
DoubleU Games, which owns DoubleDown Interactive (deal closed on 1 June, 2017), is the third largest social casino publisher worldwide with total gross revenues up 2.6% q/q (note: all of our numbers in this report are on pro-forma basis).
Overall it was a relatively healthy quarter for both Double Down and DoubleU Games, as they were able to grow revenues on a sequential basis. We estimate DoubleDown Interactive revenues on a standalone basis were up 2.5% q/q, largely driven by its franchise game-Double Down Casino.
We estimate DoubleU Games grew revenues 2.9% q/q and 27% y/y on a standalone basis, largely due to DoubleU Casino. This marks the third consecutive quarter that pro-forma revenues have grown on a sequential and y/y basis, and it appears the recent round of strategic changes at Double Down is starting to pay dividends.
SciGames Interactive saw total social revenues (B2C only) increase 2.1% q/q or 9.1% y/y. In terms of individual game performance, we believe Jackpot Party Casino was up mid-single digits on a sequential basis, while Gold Fish Casino and Bingo Showdown also grew on a sequential basis.
The company's newest title-Monopoly Slots-only contributed a nominal amount in the quarter. Looking ahead we believe the majority of growth in CY18 will likely be from scaling some of its newer titles: 88Forutnes, Bingo Showdown, and Monopoly Slots. We also believe the company has further room to improve monetisation.
Zynga's social casino bookings declined 1.6% q/q but grew approx. +1.6% on a year-over-year basis. Zynga Poker, which had been the primary growth driver over the past few quarters, saw a modest low single digit sequential decline likely due to Facebook Connect issues.
The company's slot portfolio was essentially flat q/q as the product team continues to focus on ways of improving conversion and monetisation rates.
While social casino still represents roughly half of Zynga's total bookings, it has not represented a major growth driver as of late and we believe management is increasingly looking towards other segments. Hyper-casual, specialty card & puzzle games etc. would be among the primary growth drivers.
Huuuge Games continued its impressive growth trajectory with revenues increasing 8.6% q/q or 63.8% y/y resulting in market share of 4.5%. Growth in Q2 was largely driven by Billionaire Casino (we estimate +33% q/q), and to a lesser extent Huuuge Casino (we estimate +3% q/q).
The company continues to dominate on Android/Google Play; it's now the fourth largest standalone social casino publisher on this platform (putting it ahead of SG Digital and just slightly behind Zynga).
The company recently unveiled the launch of Tap Tap Games-a new publishing label focused on publishing hyper-casual mobile games. Tap Tap Games is Huuuge's attempt to break into the broader casual market.
The company stated that the new brand is part of its mission to become 'the global leader in real-time free-to-play casual gaming.'
PlayStudios' revenues were flat on sequential basis, but up 12% y/y. POP Slots remains the company's top grossing game and once again saw healthy sequential growth in the period. That, however, was offset by declines from myVegas and KONAMI slots (partly related to the Facebook Connect issues).
The company also launched Royal Charm, a game developed in partnership with King Studios (owned by Activision-Blizzard), but it only contributed a nominal amount in the period. The company is still optimising the game and expects a larger contribution in 2H18 when it begins paid marketing.
Additionally, PlayStudios has made a number of new strategic hires in the recent months and is realigning its studio structure, which it hopes will lead to further efficiencies and growth opportunities.
GSN/Bash Gaming (majority owned by Sony) saw its social casino revenues decline 2.3% q/q, or 5.4% y/y. The company's two biggest titles, Bingo Bash and GSN Casino, both declined by low-to-mid single digits on a sequential basis. Other titles, namely Fresh Deck, Mirrorball, and Wheel of Fortune, made modest revenue contributions.
Murka saw its revenues decline 12.5% q/q or 6.9% y/y this period. The company has significantly reduced UA spending in recent months, which has negatively impacted top-line results.
Despite this, the company continues to enjoy strong profitability and is seeing some of its best EBITDA margin levels (e.g. 20%+). We also believe the company will introduce new content & features in future periods that should help reinvigorate revenue growth in 2H18.
KamaGames, which entered our top-15 rankings last period, continued to enjoy strong momentum with revenues up 12.1% q/q or 40.5% y/y.
Growth this quarter was attributed to new product releases with Split Bet Poker, new Slots games being added, a number of other new features being added to the company's portfolio of games (including Multi Table Tournaments) and an a new "Party" mode.
Other: it was a challenging quarter for Boyaa (-8.6% q/q and -36.9% y/y), while High 5 Games was able to grow 4.1% q/q or 17.7% y/y and moved to the #12 position (now ahead of Boyaa).
Additionally, DGN Games moved back into the top 15 after a long hiatus, with revenues growing 20.3% q/q or 84.7% y/y thanks to the strong performance of Lucky Time. Meanwhile, Super Lucky and Penn Interactive (owns Rocket Speed) are now both out of our top-15 rankings.
Eilers & Krejcik Gaming, LLC is an independent research firm and is neither a registered broker dealer nor a registered investment advisor. No information contained in this report shall constitute as a recommendation or solicitation to buy or sell a security. Individuals receiving this report should consult with an investment advisor or registered representative before making an investment decision related to any information contained in this report. In addition, Eilers & Krejcik Gaming, LLC either does, or may seek to do business with any company mentioned in this report.
Eilers & Krejcik Gaming, LLC is a boutique research & advisory firm focused on servicing the gaming equipment, technology, and interactive gaming sectors within the global gaming industry. For more information about our firm and services please visit www.ekgamingllc.com