Spain set for clampdown on gambling ads
| By contenteditor
New rules could be similar to restrictions on tobacco products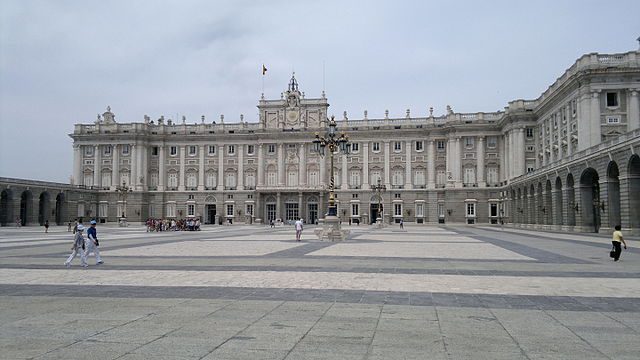 Gambling operators in Spain could soon face tougher advertising rules as the government looks to introduce restrictions similar to those placed on tobacco.
Various sources in the Spanish press have reported that the new regulations will form part of the 2019 Budget, which will be put to the European Union today (Monday).

Prime Minister Pedro Sánchez, who leads the ruling Socialist Workers Party (PSOE), has struck a deal with the socialist Podemos party on the proposed Budget.

The agreement, also signed by Podemos leader Pablo Iglesias, sets out plans to introduce restrictions "similar to that of tobacco products", according to the PRnoticias.com website.

In 2005, Spain introduced regulations that prohibit the sponsorship of tobacco products, as well as all kinds of advertising and promotion in the media, with a handful of exceptions.

A recent study by InfoAdex found gambling companies spent more than €143m (£126m/$165.5m) on advertising in 2017, up 1.8% on the previous year.

The proposed Budget states: "It is increasingly common that the broadcasts of sports matches of football or basketball are flooded with ads that offer betting live, making this activity very accessible for all type of people, including minors, generating serious problems of addiction and gambling."

The Audiovisual Council of Catalonia (CAC) has previously supported plans for betting ads to be prohibited on television between the hours of 6am and 10am.

However, the proposed rules changes have not been welcomed by all quarters. Begoña Élices, president of the Spanish Association of Advertisers, has said that companies should be allowed to advertise their services when they want "in a free and democratic society".

Élices said: "If we assume that we are in a free society, that we are, we must leave the advertiser free to announce where he wants to advertise. These are the rules of the game of a free and democratic society."

Should Spain push ahead with the plans, the domestic market would then be in a similar situation as Italy.

In July, Italy introduced a blanket ban on all forms of gambling advertising, much to the dismay of various industry groups such as the European Gaming and Betting Association. The rules are due to come into effect from January 1.

LeoVegas has also hit out at the plans, with Niklas Lindahl, country manager for the company in Italy, last week telling iGamingBusiness.com the new system is "completely wrong".
However, GVC last week announced its support for a reduction in betting advertising, with chief executive Kenenth Alexander saying the company has a "commitment to take tangible action to understand and reduce the impact of problem gambling".
Image: Feramasa55