What the igaming sector can expect in 2017 (Part 4)
| By
Looming regulations and marketing, mobile and machine advances, read Part 4 of our industry experts' predictions for the year ahead.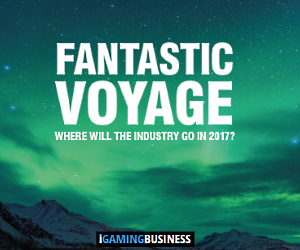 As 2017 gets underway iGaming Business's industry experts discuss what the industry is likely to face in 2017; whether it's looming regulations or marketing, mobile and machine advances. See Part 1 here, Part 2 here and Part 3 here.
Hai Ng, partner, Neomancer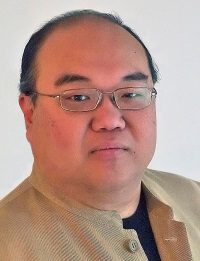 Esports will continue its grab for the spotlight and continue to fill stadiums around the world with the generation we call "Millennial," and it will no doubt continue to bewilder as to its relevance and effect to the gaming industry, not least bringing much confusion to the term gaming.
Fantasy sports will continue its reboot to find its way back into the gaming consciousness, as long as it doesn't get distracted by esports — fantasy sports has found new opportunities beyond baseball, but it isn't fantasy-fits-all-sports.
Skill-based gaming will be an interesting space to keep an eye on as many will apply the "proven" technique of flinging pasta against the wall. For me, the solution lies in one aspect of engineering that really isn't engineering at all — social engineering.
Finally, the tech world will continue to bring interesting distractions to the industry. Many will continue trying too hard to fit VR and AR into the business.
Time might be better spent on isolating unique opportunities that these new technologies open up for us in times and places that we've not traditionally been able to access. Where's that? I've got an article for that coming in 2017!
Aideen Shortt, consultant, Random Partners
I think 2017 is going to see the second wave of the smartphone.
This year is the 10th birthday of the iPhone, which is the daddy of the entire sector, so it's hard to imagine that there won't be somewhat of a fuss about it.
Apple is already promising to deliver in a meaningful way to commemorate this milestone, so we can probably expect to see an impact from that. Samsung has to pull out the big guns with the S8 and Note 8 after having an utter disaster of a year in 2016.
Given the debacle of the Note 7, the company lost a lot of ground, although it's hard to feel sorry for them given they hit a record of US$69 billion in cash reserves in Q4 last year.
Therefore, despite the fact that mobiles are far from their biggest driver of revenue, it wouldn't be surprising to see them dip into their pocket and make some tech acquisitions for the purpose of damage limitation in the consumer marketplace.
Google Pixel was extremely strong in the Thanksgiving period incorporating Black Friday and Cyber Monday.
Google's first foray into the hardware sphere emerged as the ultimate victor as it experienced a 112% growth of new devices activated as compared to the average level of activations from the previous four weekends.
Admittedly, this is predominantly in the US marketplace, but it is a good indication of global trends and evidence of an extremely motivated buyer group.
With the influx of new devices comes the expected app churn as users recreate and reshape their home screen and their preferred apps. Not everything makes the cut and gets downloaded to the new phone, so the operators need to be ready for any and all devices.
Only the apps that are memorable in their experience level and user friendliness survive the inevitable app "purge". And if 2017 is the next era of devices, then the competition for real estate and share of mind is about to get tougher.
Justin Bellinger, carrier, wholesale and business development director, Sure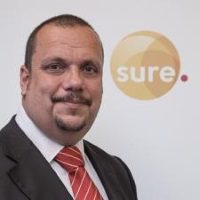 Rise of the robots:
Machine learning and artificial intelligence will hit the news in a big way.
Media outlets will pick up on the fact that machines will continue to take over from the workforce, the big difference during 2017 is that it will be white collar rather than blue collar workers that are displaced by androids and algorithms.
Blockchain will no longer be a 'thing'.
The technology will not go away, just the people theorising about the technology. Mainstream apps will emerge using blockchain but no one will care about the technology behind them. It will be the functionality of the apps and the commercialisation of the technology that will become news.
The Internet of Things will continue to be a place of not only automated utopia but a powerful weapon for hackers.
IoT is already responsible for the largest distributed denial of service attacks the internet has ever suffered and we are already seeing some more creative at tacks on these seemingly benign devices – a recent example being ransomware locking people out of their smart TVs, rendering the TV unusable until a ransom has been paid.
Expect this to happen to your fridge or car in 2017.
GDPR will dramatically change the way that business intelligence insights are gained and more importantly processed and stored. This could potentially have a massive impact in the gaming sector where these insights form the core of many businesses.
Privacy: With the Investigatory Powers Bill receiving Royal Assent at the end of 2016 more and more people will turn to the dark web to safeguard their privacy.
Using the dark web will become easier and more mainstream, with mobile and tablet clients providing a simpler user experience than currently available.
Nicky Senyard, managing director, Income Access
New marketing channels:
As we've seen historically, the best predictor of new marketing trends is user behaviour.
In 2016, we saw the transition to user acquisition via mobile continue on both smartphones and tablets.
This year, we can expect to see marketing channels evolve and expand to meet this trend, and for savvy brands and affiliates to capitalise on these opportunities. New channels include app store advertising, where there is little competition and a big opportunity for low-cost acquisition.
Marketing evolution: With increasing levels of data capture and analytics, we can expect to see the connection between user acquisition data and re-targeting marketing become even stronger.
In 2017, there will be an evolution towards more holistic customer marketing across platforms, channels and points in the sales funnel.
This means brands will be able to capture more data at each phase of the sales process and use this data to develop a comprehensive view of the customer and their behaviour, creating a tailored experience with the least amount of effort.
New markets and verticals: 2016 created a strong foundation for new market growth into 2017. Markets in South America, Africa and Asia will continue to gain traction, and they will likely attract larger brands from mature European markets looking to expand.
These markets also represent an opportunity for affiliates to diversify their operations in regions with lower competition.
They will serve to educate the users of the new brands and products in these markets. We can also expect to see brands building partnerships with affiliates that have emerging market knowledge and traffic.
Andrew Bulloss, partner Odgers Berndtson
Executive search: emphasis on product development.
Continued hiring of individuals with skills in NPD (and in conjunction UX and UI) as sportsbooks in particular look to differentiate above and beyond their brand and loud promotional messages.
Strategic/corporate development roles:
M&A has been a priority for a large number of gaming chief executives in 2016, either for
major tie-ups or small-scale acquisitions.
Whilst there may be fewer major transformative deals this year, operators and suppliers will be looking at smaller acquisitions to add new product or allow entry into new markets or customer groups.
This may require the additional help of a corporate development head (for businesses that don͛t have one already) to support the chief executives and chief financial officers.
A dwindling specialist talent pool. 2016 saw many senior people leave the industry. Restrictive non-competes and generous pay-outs/LTIPS gave people a reason (and a financial cushion) to consider something in a new sector.
As consolidation and further regulation continues, we suspect more people will look outside the industry for their next move.
Further board appointments. Late 2016 saw the addition of two industry heavyweights to the William Hill board.
Many senior execs we speak to in the gaming sector bemoan the relevance and level of engagement they get from serving NEDs.
We expect there to be further board changes within listed gaming businesses as well as an increased number of innovative non-exec hires in private and growth-stage gaming companies.
More start-ups and early-stage businesses are likely to appear in 2017 to try and meet the needs of niche gaming audiences or markets that are being ignored by the major gaming operators.