Zynga reveals Q3 losses, $200m share repurchase program
| By contenteditor
Zynga has said that despite a year-on-year fall in revenue in the three months to September 30, it performed above expectations in the quarter.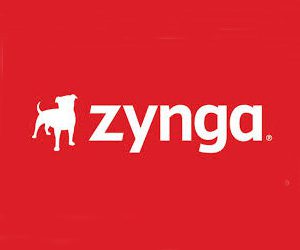 Zynga has said that despite a year-on-year fall in revenue in the three months to September 30, it performed above expectations in the quarter.
The social gaming developer's GAAP revenue amounted to $182.4 million (€164 million) in the third quarter, a drop of 7% on the total collected in the corresponding period last year, but above the higher end of its guidance range.
Zynga noted that mobile revenue totalled $145.9 million in the quarter, 16% up on last year and accounting for 80% of total revenue.
GAAP net loss came in at $41.7 million, lower than expectations, while deferred revenue balance increased by $14.3 million year-on-year.
Elsewhere, bookings increased 12% to $196.7 million, with mobile responsible for $162.3 million (83%) of this total, while average mobile daily active users grew by 1% to 16 million.
In addition, adjusted earnings before interest, tax, depreciation and amortisation (EBITDA) in terms of previously reported methodology climbed 44% year-on-year to $17.9 million, while new methodology-adjusted EBITDA totalled $3.6 million, compared to $18.6 million last year.
Zynga noted that after this quarter, it will no longer publish adjusted EBITDA under the previously reported methodology.
The third-quarter results places revenue for the first nine months of the year at $550.9 million, down from $578.9 million at the same point last year, while net loss is up from $70.3 million to $72.7 million.
Meanwhile, bookings have increased from $517.9 million to $553 million, with adjusted EBITDA (previously reported methodology) up from $15.5 million to $40.4 million, and new methodology adjusted EBITDA down from $76.6 million to $38.3 million.
Frank Gibeau, chief executive of Zynga, said: "In Q3, we executed well on our core business and our new launches; our outperformance in the quarter was due to our over-delivery on CSR2 and advertising.
"Looking forward, we are focused on delivering mass-market, high-quality social games that drive long-term engagement and audience growth."
Meanwhile, Zynga has authorised a share repurchase programme for up to $200 million of its outstanding Class A common stock.
The initiative, which will remain in effect through the end of October 2018, does not require Zynga to repurchase any specific number of shares of Class A common stock, and may be modified, suspended or terminated at any time without notice.
The programme will be funded from existing cash on hand or other sources of funding as the firm may determine to be appropriate.
Ger Griffin, who was recently named chief financial officer of Zynga, said: "We are making steady progress, and as we look for opportunities to create shareholder value we continue to assess our capital allocation strategy.
"As part of that effort, we are announcing a two-year, $200 million share repurchase program.
"This is an initial step in our capital allocation strategy as we look for opportunities to deliver long-term shareholder value."
Related article: Zynga names former EA executive Griffin as new CFO