Casino & games
BGC: put retail betting at forefront of high street recovery
3 minutes read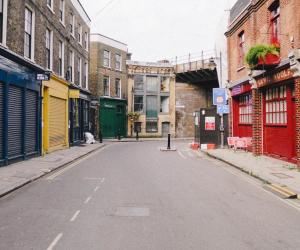 Brigid Simmonds, chair of UK trade association the Betting and Gaming Council (BGC), has called upon the Communities and Local Government Select Committee to place the needs of the retail betting industry at the centre of its inquiry into supporting high streets in the wake of the novel coronavirus (covid-19) pandemic.
In a statement today (14 September), Simmonds lauded the fact that high street bookmakers and land-based casinos in the UK have reopened their doors after a period of enforced closure caused by the novel coronavirus (Covid-19) pandemic.
Simmonds argued for the importance of supporting the land-based gaming industry at a time when high street foot traffic is only a quarter of pre-Covid-19 levels, pointing to the fact that 6,900 betting shops across the UK employ around 40,000 people. Casinos employ a further 14,000 and have contributed £1.3bn in tax in the last three years.
"The committee's recommendations need to be hard hitting and courageous," she said. "When hospitality, leisure and tourism – including our betting shops and casinos – make such a vital contribution to the UK economy, their needs must be at the forefront of our economic recovery."
In addition, she said, visitors to retail gaming establishments also support the high street more broadly, with 82% of betting shop visitors attending at least once a week, and 89% of those visitors going on to visit other shops on the high street.
The statement points out that with few or no international visitors, business in casinos has been slow compared to pre-pandemic levels, and states that if no action is taken to protect the land-based sector, "many leisure businesses will not survive this autumn and our high streets will become ghost towns."
Simmonds called upon the Select Committee inquiry to also look into business rates, which she claims have been in need of a fundamental review for years. She stated that action will be needed from central government, local communities and local government in order to bring positive change to the high street.
Land-based gaming venues were ordered to close as part of a national lockdown in March 2020. Betting shops began reopening on 15 June, alongside other non-essential high street establishments such as clothing stores, car dealerships and arcades.
Such businesses were allowed to reopen given that they had completed a risk assessment, in consultation with trade union representatives or workers, and were confident they would be effectively managing the risks. They must have taken the necessary steps to become "Covid-19 secure", in line with the government's health and safety legislation.
Casinos in England were permitted to reopen from 15 August, while Scotland's land-based industry followed closely behind on 24 August.