ATG CEO: Self-excluded players must be protected from black market
| By Laura Gumbrell
Hasse Lord Skarplöth, CEO of Swedish horse racing operator ATG, has published a blog post outlining that self-exclusion tool Spelpaus.se wasn't enough to protect players, as it could not ensure ensure self-excluded players were not gambling via the black market.
In the piece, Skarplöth (pictured) said: "For the suspended player who suffers from gambling addiction, the licensed gambling market is thus closed, but the door to the unlicensed gambling market is still wide open.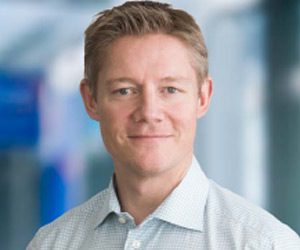 "In other words, the paradox is that a voluntary shutdown from the regulated market risks becoming an involuntary way into a market with no other rules than to entice the player to play more."
The post comes soon after regulator Spelinspektionen published its annual report. It found that revenue for licensed Swedish gaming operators increased by 5% last year to SEK26bn. The number of suspensions on Spelpaus.se also increased.
At the end of the fourth quarter, approximately 70,000 people had self-excluded via the tool, also up by 5%.
After a roundtable meeting with gambling addiction researchers and therapists of gambling problems, Skarplöth said he came to the conclusion that an important part of consumer protection is still being missed. He said that players should be shut off from the entire gambling market and passed immediately to someone who can help and guide on responsible gambling.
He ended the piece stating: "In the meantime, a quiet tip to Spelinspektionen is to change its message to something like; 'Spelpaus is not the solution to your problem, but the fact that you are shutting down shows that you understand that you need help. That's an important first step.'"
ATG was originally the exclusive provider of horse betting, until in 2018 when it expanded after a market re-regulation and now operates in sports betting and casino as well.