Macau misses casino concession jackpot
| By Muhammad Cohen
|

Reading Time:

6

minutes
Retaining current gaming licensees and adding a nebulous non-gaming pledge forfeits the chance for meaningful change in Macau, writes Muhammad Cohen.
Macau's decision to keep its same six casino operators, rejecting Genting Malaysia's bid, comes as no surprise. Equally unsurprising, this concession re-tendering process is another squandered opportunity for the world's once and future leading casino hub.
Macau has made stunning progress since the first concession awards in 2002. Breaking a losing streak dating back to the 16th century, Macau has gone from high unemployment and gangland shootings in the streets before returning to Chinese administration in 1999 to contending for the world's highest per capita GDP pre-Covid, largely thanks to US$50 billion invested by casino operators.
Despite the zero-Covid policy effectively limiting Macau to visitors from mainland China with frequent interruptions in flow due to outbreaks, casinos have avoided layoffs of local staff and continued to invest.
"Each existing concessionaire has made significant contributions to Macau's economy in the past 20 years," University of Macau business professor Desmond Lam says. "Why would we give up on those who have helped us through thick and thin?"
Uneven field
Not all concessionaires have contributed equally to Macau's renaissance, though. Under founder Sheldon Adelson, Sands China proved the market was ready for something new with Sands Macao, as well as priming the pump for international project financing. Sands then invested $15bn to transform Cotai from an unwanted swamp into the largest gambling hub on earth.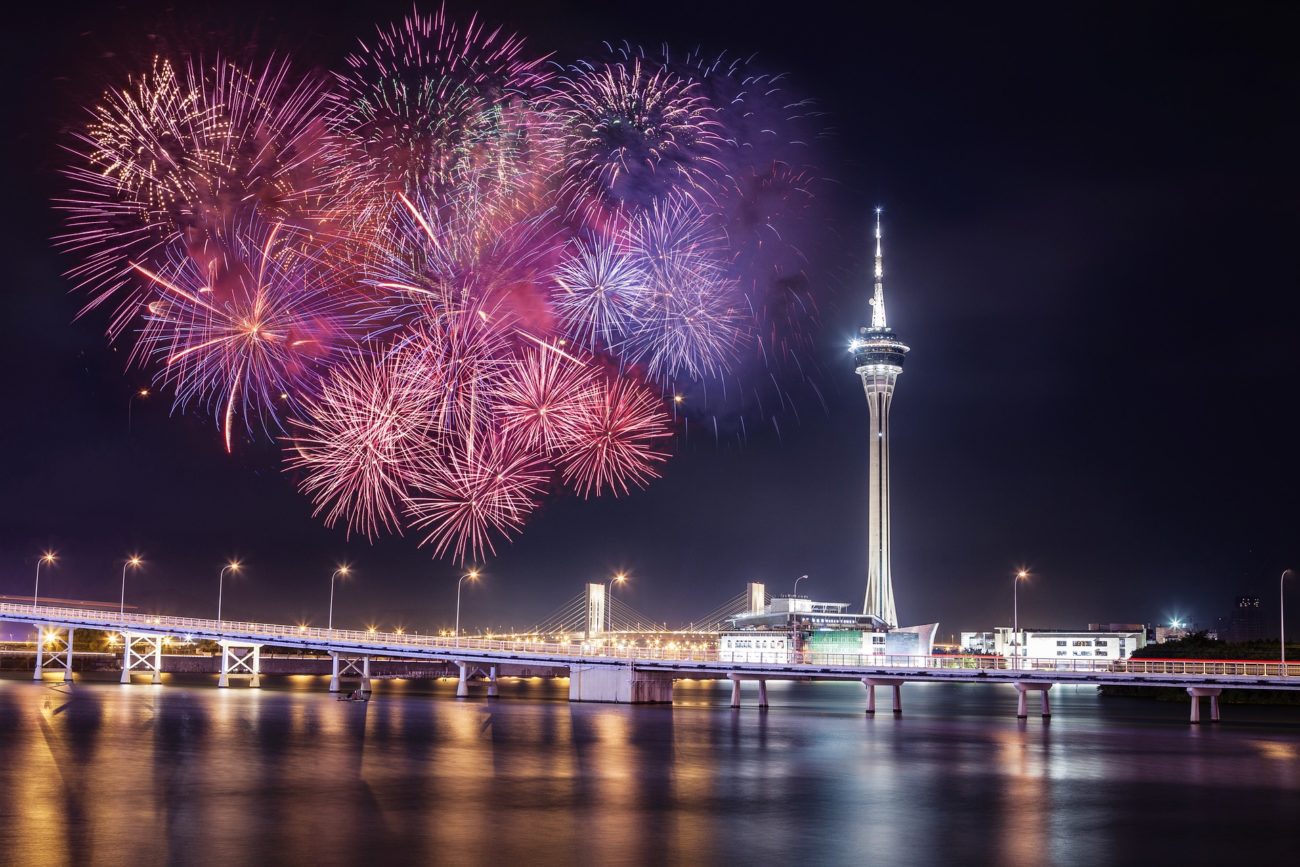 Although Adelson repeatedly clashed with Macau authorities, each side got what it wanted. Sands gave Macau true integrated resorts, and Macau made Adelson, who died in January 2021, the world's third-richest man before the 2008 global crash.
A constellation of starry venues
Galaxy Entertainment, Sands' erstwhile partner, created its own world-class Cotai integrated resort, Galaxy Macau. Under its controlling Lui family, construction continues on Galaxy Macau phases three and four despite the pandemic cash crunch.
Galaxy's success is all the more noteworthy since it came to Macau as a building supplies and property development group that dabbled in hotels; Sands was supposed to supply the gaming expertise. Galaxy used its lack of casino experience as an opportunity to learn what customers want rather than lean on preconceptions from Las Vegas or other legacies.
Beyond those market leaders, Lawrence Ho's Melco Resorts has built some of Macau's most interesting properties. These include Morpheus, designed by legendary architect Zaha Hadid, and movie-themed Studio City topped with a figure-eight observation wheel, plus Macau's only successful stage show – the $250m land-sea-air spectacle, House of Dancing Water.
Some Melco projects enjoy more artistic than commercial success, but you can't accuse it of not trying.
B team
Macau wooed Wynn Macau founder Steve Wynn in the first round of concessions. With Mirage, Wynn invented the modern casino resort but he never brought his A-game to Macau, content to cater to high rollers and not develop non-gaming attractions, defying Macau's expectations.
Nevertheless, Wynn's presence gave Macau credibility before he ever put a shovel in the ground and having Wynn properties remains prestigious.
SJM Holdings is the successor to Stanley Ho's 1962 monopoly that brought Macau and its casinos up to then-international standards, introducing a high-speed ferry service from Hong Kong and helping finance the airport. But the monopoly was tired and ill-prepared for competition 40 years later.
Is SJM struggling?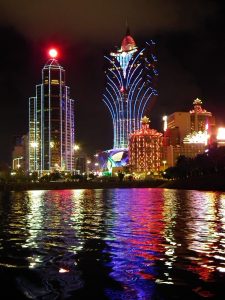 Once Ho, well into his 80s, saw that Sands was right about his customers wanting something better, he went to work and within five years of Sands Macao's opening, SJM had retaken market leadership.
But in July 2009, Ho collapsed at home, requiring multiple brain surgeries that effectively ended his business career, though he lived another 11 years. SJM flopped, and Ho family feuds became more noteworthy than the business.
"SJM has seriously underperformed, given its incumbency in 2002, its tardiness in responding to the new competitive environment, its continuation and expansion of satellite operations [i.e. casinos in venues that SJM doesn't own] and its failure to deliver returns and market share commensurate with the tables it controlled," Newpage Consulting principal David Green says.
An adviser to the Macau government on its 2001-02 casino tender, Green suggests SJM could have been the odd concessionaire out if authorities had chosen to rock the boat.
But the Ho name – daughters Pansy Ho and Daisy Ho, fourth wife (and Macau legislator) Angela Leong and her son Arnaldo Ho are all prominent in SJM – retains magic in Macau.
Flower power
Through her share ownership, Pansy Ho controls SJM in partnership with the Fok Foundation, which holds the stake of her father's original casino partner, late Hong Kong tycoon Henry Fok. It is unclear to outsiders how Ho exercises that control, but she clearly has it.
Ho is also co-chairperson and executive director of SJM competitor MGM China, owning 22.5% of that company. Since the 2020 retirement of CEO Grant Bowie, Ho has claimed a larger role in MGM's Macau operations. That's an embarrassing conflict of interests the concession retender offered a splendid opportunity to address.
Did MGM miss a trick with Genting?
Macau authorities, after arranging the shotgun marriage and subconcession divorce of Las Vegas Sands and Galaxy back in 2002, should have brokered the sale of MGM Macau to Genting and selected it as the sixth concessionaire.
Genting ownership would have reset underperforming MGM Macau and MGM Cotai – even their most ardent backers would be hard-pressed to cite any unique contributions to Macau – and its Resorts World Cruises affiliate could bring a new dimension to Macau.
Given Macau's current doldrums and even tougher times ahead, plus MGM's expected multibillion-dollar obligation for an integrated resort in Osaka and further spending for a likely casino licence in New York, MGM's financially focused management might have welcomed a graceful, cash-strewn exit ramp from Macau. MGM's Macau assets could approach the $6.25bn price for the Venetian complex in Las Vegas.
Pansy Ho seemingly relishes power and may have presented the tougher sell. However, without MGM China, she could go full-bore with SJM, a far better platform for promoting herself as a Macau gaming industry leader. Plus she's chairman and managing director of Shun Tak, Stanley Ho's non-gaming conglomerate, as well as chairing Estoril-Sol, his Portuguese gaming arm.
In recent years, Ho has become a more vocal in her support of Beijing, so a nudge from the north might have done the trick, hoping to raise her profile as a stateswoman. While Stanley Ho exercised enormous power in Macau, he was never a favourite of Beijing. That's an area where Pansy Ho can outdo her father, and taking a hint to shed her conflict could have been a patriotic step in the right direction.
Taking the pledge
The reported $12.5bn non-gaming investment pledge from concessionaires should benefit Macau's drive to become more than a gaming destination. "It speaks to the market's potential that all six operators have the confidence to commit to investing billions in non-gaming over the next ten years," Matthew Ossolinski, who runs Macau Gaming Fund III, says.
As the world's longest-running laboratory of east meets west, Macau has so much to intrigue visitors, alongside some of the planet's best food and hospitality products. Macau needs better marketing – did you know it has giant pandas? a cable car? beaches? – but it also needs better attractions and activities for tourists.
Many of tourism's finest minds are or have been associated with Macau. $12.5bn could ignite their expertise and imagination to make Macau a great place to visit for something beyond gambling and luxury shopping. It's a situation that cries out for leadership, vision and cooperation to render the whole at least as good as the sum of its parts.
"Cooperation is too hard"
For several years, I have presented multiple Macau casino concessionaires and other industry figures with a menu of options to elevate its destination appeal. The proposals are designed to involve all casino operators and other key stakeholders, as well as create new partnerships and enlist new industry allies, all in alignment with regional and national policies including the Greater Bay Area.
These plans were conceived for precisely this moment. When authorities demanded increased investment in non-gaming as part of the concession retendering, the gaming industry could offer proposals that address key needs in a comprehensive fashion, using the government mandate to foster, or – if necessary – force cooperation.
Now that this moment is here, there's no hint of using this $12.5bn to fund anyone's comprehensive initiatives to improve Macau's destination appeal or do anything except have a headline number.
The most frequent argument I heard against my ideas was "cooperation is too hard". For most of the past 20 years, Macau has feasted on the low-hanging fruit of Chinese gamblers, fertilised by junket promoters. There's little appetite in any quarter for anything challenging or difficult. No matter how big Macau gets, it never seems to grow up.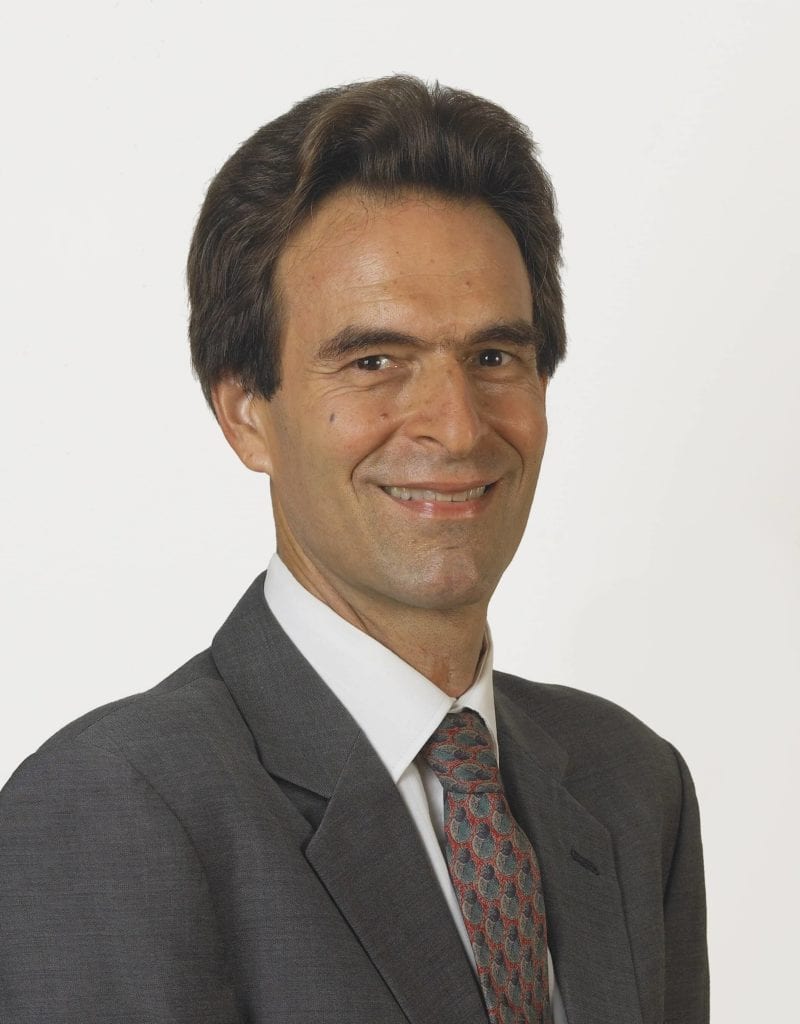 Former US diplomat and ICE365 Asia editor at large Muhammad Cohen has covered the casino business in Asia since 2006, most recently for Forbes, and wrote Hong Kong On Air, a novel set during the 1997 handover about TV news, love, betrayal, high finance and cheap lingerie.