Tipping point: Land-based casinos and local reach
| By Marese O'Hagan
|

Reading Time:

6

minutes
Like any other gambling vertical, land-based casinos must adhere to regulations imposed by their jurisdictions, writes Marese O'Hagan.
While there are clear differences to how casinos run in different parts of the world, they each have a common goal – to attract, entertain and retain customers.
The Covid-19 pandemic wreaked havoc on the casino industry. According to a report from the European Casino Association earlier this year, casinos in Europe were shut for an average of 150 days in 2021. France experienced the highest number of days lost at 199; Hungary the lowest at 54.
Within this intensive recovery period casino operators searched for ways to recalibrate effectively, eyeing expansion and advertising efforts. At this point, the subject of large-scale resorts – the kind seen in the US and Asia – tends to come up. But aside from Melco's City of Dreams in Cyprus and the Hellenikon International Airport project in Greece, there is little progress – or even the space to build such facilities.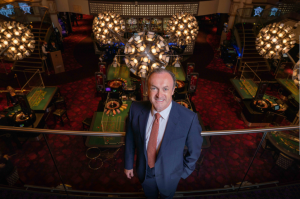 in Great Britain, the prospect of supercasinos, as outlined in the 2005 Gambling Act, has never come to fruition. This makes London's Hippodrome Casino, which reopened following several rebranding periods as a casino and entertainment venue in 2012, the closest point of comparison.
Simon Thomas, chief executive of the Hippodrome, believes that casinos must become part of the local area's fabric if they are to survive and thrive. He brands this integration as "absolutely essential".
"It is fundamental for how we run our business," he says. "We are the largest licensed premises in London. Lots of people look to us to lead."
Distributed gaming
The Hippodrome is based in tourist-heavy Leicester Square and welcomes more than 30,000 customers a week.
"We have eight bars, restaurants, one of London's best steak restaurants and Magic Mike," says Thomas. "In a month we're adding a Chinese restaurant and a crepe champagne concept, and a secret bar later. It makes it much more fun for staff and customers."
But Thomas takes pride in the venue being more than a casino. "We've been the centre of the West End ecosystem, the local community," he continues. "We actually house the Chinese Community Centre in our building. We allow the local area to use our facilities free of charge."
"Conferences, meetings, parties; the Met, for example, use our conference space. Also homeless charities and political organisations. No man is an island. It's never been more important for casinos to work as a community."
Historically, the Hippodrome housed some of London's most popular entertainment. Before its rebirth as a casino, the venue had acted as a theatre and a nightclub, where some of the world's most popular artists performed. Thomas says that creating a multifaceted venue is "fundamental" to how the Hippodrome operates.
"It's all the different attractions that lead to the place being attractive to much more people, and to people at different times."
Patrons can then choose how to use the venue, creating a unique experience each time.
"Sometimes people just want to gamble, just want entertainment, just want to have a drink on the roof. They can use the building in different ways."
For casinos, it's this shared experience and multifaceted entertainment that keeps customers coming back. As Thomas says, "To know and understand, you really have to come here."
The gambling industry in the UK is set to be rocked by the government's imminent white paper setting out its plans to reform the 2005 Gambling Act. For Thomas, any gambling regulation must take entertainment into consideration.
"Where regulations allow casinos to be a proper entertainment place, people want good value for money and safety," he says. "Casinos are incredibly safe environments."
"[The white paper] is aimed at regulating online gaming, but one of its aims is to rebalance online and offline and make sure consumers have the opportunity to gamble safely."
Although the white paper will primarily address a number of digital developments that have emerged since 2005, close attention will also be paid to casinos. Thomas states that the casino industry is seeking an increase in slots, which he believes will bring in higher rates of employment.
"We are requesting and lobbying for some changes, to allow more electronic gaming machines – particularly slots – to give customers what they want," he says. "It will bring more jobs, more taxation."
In the US and Asia, casinos tend be standalone areas that act as a distinct entertainment ecosystem. They are one-stop shops where customers can gamble, watch a show, have a meal and even shop. But in Europe, properties are generally based in urban locations with little room to expand. These casinos must think differently if they are to evolve.
With 7,351 rooms and suites, the First World Genting Highlands in Malaysia was named as the world's biggest integrated resort by Top Hotel News in 2019. The second and third largest, the Venetian and Palazzo, with 7,117 rooms, and the MGM Grand with 6,852 rooms respectively, are based in Las Vegas.
Plainly put, these are parts of the world that offer more space than any country in Europe. This means that their integrated resorts can expand and adapt to the best-in-class games, entertainment and restaurants.
In Europe, operators must interact with what is already available. Although it has new facilities in the works, the Hippodrome must make use of the space it already commands while finding ways to integrate with the wider West End community, something Thomas describes as "distributed gaming".
And regardless of their size and stature, all casinos have had to contend with the aftermath of the Covid-19 pandemic. But according to Bobby Soper, president and CEO at Mohegan Gaming International, the US industry has recovered strongly.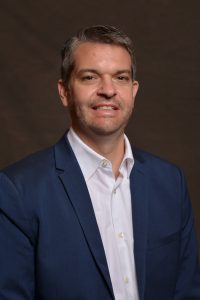 "I think the casino industry in the US is fairly strong and has shown great resilience," he says. "Most gaming markets in the US are regional drive-in markets. People continue to spend their discretionary dollars."
Ironically, Soper says the pandemic may have helped to "rebound" businesses, which likely "received a boost from pent-up demand created by the isolation from the pandemic".
However, he finds more recent issues unconnected to the pandemic to be more worrying.
"Arguably the most concerning headwinds come from more systemic economic issues, specifically inflation and how that will impact consumer confidence and demand."
During months-long closures, casinos were forced to reconsider what they offer. Guido Berghmans, general director of Luxembourg-based casino Casino 2000, says that casinos are "prepared for a more difficult future" as a result of the pandemic.
But while Thomas talks up the importance of better integrating casino gaming into the wider urban environment, Berghmans believes the solution is to take advantage of the goldmine that is igaming.
"I think the land-based casinos also need to have an online offer to combine both worlds," he says.
Omnichannel is vital
According to Berghmans, land-based casinos cannot ignore the popularity, convenience and variety involved in online gaming. Rather, they must offer an omnichannel experience that ties in both elements to appeal to the widest number of customers.
"There are some products on the market that are also accepted by the younger clientele and people who play on the internet," says Berghmans. "We are looking at the slot machine manufacturers because we need more attractive products to survive."
"This would really help to retain our customers – and attract new ones, online and in the land-based casinos. Players will also have more confidence if they can physically reach the operator."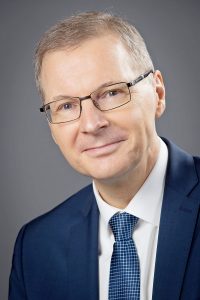 Berghmans believes that omnichannel will be a critical part of land-based casinos' operations going forward. "[Omnichannel] is extremely important. In my opinion, some of those that don't have an online offering will not survive."
Soper agrees, viewing omnichannel as a win-win for casino and customer.
"Having an omnichannel approach is critical," he says. "Tying in the loyalty programme to the online offering is of paramount importance."
"Rewarding people that not only play and enjoy our amenities at the property, but also rewarding those that play online, helps to ensure loyalty for both existing customers and new customers that prefer to play online."
Online gaming has its advantages, as the preferred gaming choice of a growing majority, but the breadth of omnichannel allows casinos to extend experiences beyond the gaming floor.
But the online channel is crowded and competitive, meaning any digital expansion will only work by leveraging the land-based property's heritage. This can often be a simple sell, considering the fact properties have been highly visible gambling outlets in cities for decades – though it can only work if the physical property offers something distinct to entice the online consumers in.
The Hippodrome does this effectively. As a historic building it must work with what it has. Instead of expanding outwardly, it does so within, seeking the most attractive entertainment to pull in visitors. In developing a type of integrated proposition for casinos in Great Britain, the Hippodrome could provide the model for others to follow.