World Series of Politics takes on Florida sports betting in bumper 20th episode
| By Robin Harrison
It's the 20th episode of the World Series of Politics: Brandt Iden, Brendan Bussmann and Robin Harrison are joined by two legal experts to pick through the Florida sports betting case in this special episode.
Florida's sports betting market came to an abrupt halt just weeks after launch when a legal challenge blocked the Seminole Tribe of Florida's updated compact with the state.
After two years of legal action the DC Circuit Court reversed the decision, paving the way for the Seminoles and Hard Rock Digital to relaunch. That may come as soon as this month.
Does Florida sports betting face further challenges?
But how deep does the ruling go? The case clears the way for a relaunch, but steers clear of ruling on whether the compact should have been permitted without a constitutional amendment. That issue goes back to the Florida courts to decide.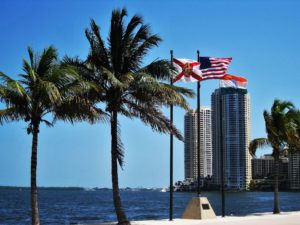 What this ultimately means, and whether it grants the Seminoles a monopoly over betting in Florida, remains to be seen. There are contrasting views on what may happen next, as you'll hear from our guests Professor Bob Jarvis of Nova Southeastern University and Jeff Ifrah of Ifrah Law.
Professor Jarvis, for example, feels any legal challenge will fail as the state constitution only refers to constitutional amendments for casino gambling. Sports betting, he says, doesn't fall into this category.
There could be a delay in relaunching sports betting, Jarvis admits, but not as long as the two year gap they faced between 2021 and 2023. In short, he believes any challenge is just delaying the inevitable.
Can the Florida sports betting case impact other states?
Jeff Ifrah, meanwhile, is doubtful the case is going to reach the Supreme Court. At least, as a "narrow, nerdy issue", he's unsure it would even pick it up.
He does expect challenges at a state level, although these are by no means guaranteed to get to a judge.
But what does this mean for tribes in other states? In Texas it's unlikely to result in statewide compacts, but Californian tribes will be watching with interest. Florida, Texas and California, incidentally, are the biggest markets for offshore books.
It's unlikely to have an impact in California, Ifrah adds however. The case was very specific to Florida and the DC court only assessed the compact as a contract. There wasn't any attempt to legalise off-reservation mobile betting, he points out.