Circle Eight Games signs up to Yggdrasil's YG Masters programme
| By Guy Parsons
US-based games studio gains access to GATI technology to accelerate global growth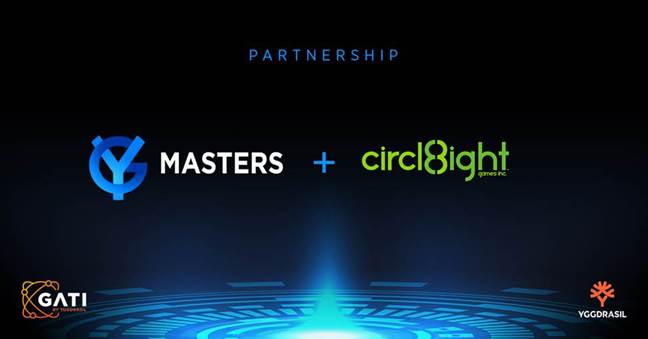 Player-centric game studio Circle Eight Games has joined Yggdrasil's burgeoning YG Masters programme, eyeing an acceleration of its business strategy and global market goals through the innovative GATI technology.
YG Masters has seen significant growth this year after the launch of Yggdrasil's ground-breaking Game Adaptation Tools & Interface (GATI) technology which allows partners to use a standardised solution to develop and distribute games anywhere in the world.
As a programme partner, Circle Eight Games will be able to source, build and distribute content, rapidly accelerate global reach, and find new ways to increase revenues.
Circle Eight Games is a player-centric game studio focusing on refining the complex to be intuitive and simple. It creates innovative, entertaining and on-trend games that are inspired by the brick-and-mortar gaming experience.
Stuart McCarthy, head of partner programmes at Yggdrasil, said: "I'm thrilled to welcome our first US studio, Circle Eight to the YG Masters programme. These guys have cut their teeth in delivering awesome games to the floors of Vegas. I'm proud they have chosen YG masters as their partner for their global online expansion."
"Circle Eight Games is a fantastic addition to the programme and their team has a passion for gaming and creating superior gaming content that matches our own."
Ryan Cuddy, president of Circle Eight Games, said: "We are thrilled to become a YG Masters partner and look forward to getting to work to develop the most fun, captivating and compelling casino games on the market.
"We are constantly looking to break new ground and deliver gaming products that surpass expectations and, together with Yggdrasil and their GATI technology, we will be able to reach new heights."