Spearhead Studios introduces history-inspired video slot Teutoburg
| By Stephen Carter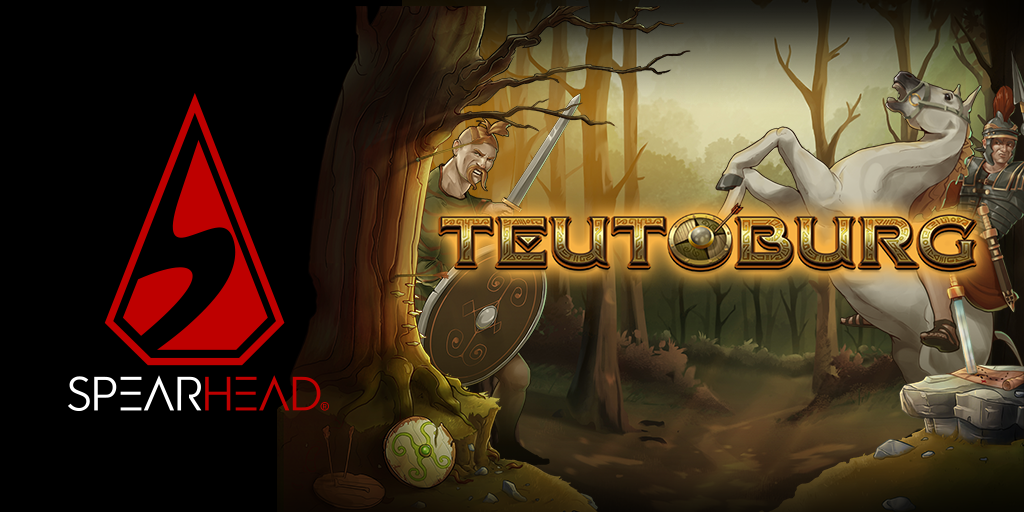 Spearhead Studios has announced its second video slot and first history-inspired title, Teutoburg. The new game is themed around the Battle of Teutoburg Forest, an event that took place in the 9th century when an alliance of Germanic tribes ambushed and destroyed three Roman legions.
Designed specifically to appeal to German players, Teutoburg is the company's second video slot and follows the launch of Black Forest in mid-August 2020. Teutoburg has an RTP of 96%, is of medium-high volatility, and offers a maximum payout in excess of 16,000x.
Commenting on th release, Kevin Corti, game development director at Spearhead Studios, said: "We put a lot of time and effort into perfecting the math model to ensure that the features delivered real excitement and player value. Our creative team strove to create engaging visual effects and a rousing soundscape, to complement both the game's features and to fit with the historical theme we had chosen.''
Teutoburg's key feature are the mystery symbols which reveal high-paying German or Roman cavalry, archers or infantry symbols. These mystery prizes land frequently in the base game, as well as on every free spin.
If the mystery prizes reveal enough German symbols, and land next to any Roman ones, an ambush occurs, to the delight of the players. The embattled Romans are either converted into Germans or multiplying wilds to create huge win potential. Free spins can retrigger and when they do, the number of mystery prizes increases making it obvious to players how huge wins can potentially be achieved.
Visit SpearheadStudios.com to test our games and drop us a line at info@spearheadstudios.com for the integration details.