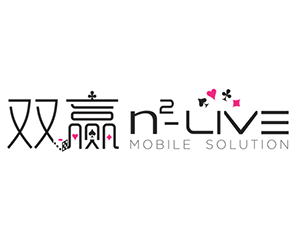 n2-LIVE
About company
Building on a heritage that goes all the way back to the very beginning of live dealer games, n2-LIVE has grown to become the world's leading live dealer software house. But success was not a foregone conclusion in what has become an extremely competitive section of the betting and gaming industry. From its inception, the management team at n2-LIVE knew they would have to stand out from the crowd to succeed, to this end, they early on, set out several principles to work by. The first and primary principle was to deliver a gaming platform that would constantly deliver above normal profits to their partners. This first principle was supported by additional principles: be constantly innovative, give their partner's customers what they want and provide the most stable platform in the world. To this day, n2-LIVE work by these principles and the results speak for themselves.
Identifying a set of principles to work by is fine but unless they are followed through, they become just another set of empty promises. The senior team at n2-LIVE realised this and from the earliest days of the company they worked to build a team of colleagues who would share their vison and deliver against the principles they had set out. It is this team of people, working together with a common goal and a common belief in delivering above normal results that has enabled n2-LIVE to set itself apart from the competition. In every area of their business n2-LIVE are confident they have some of the world's best people delivering outstanding results day in and day out. This consistent approach to excellence has resulted in n2-LIVE constantly adding new operators and ensured they keep their existing ones. n2-LIVE know they will only succeed if their partners do as well.
Established 10 years ago in the Philippines, n2-LIVE started on a journey to develop the best live dealer game system in the world by combining state of the art technologies with good old fashioned attention to detail and pride in what they do. The system they developed delivers real-time data content feeds with stunning graphics, and sophisticated backend account management and marketing tools. Optimised for both Native App and HTML5, n2-LIVE has all your platform needs covered. To guarantee the best video streaming experience n2-LIVE partnered with the most trusted Live Dealer studio operator in Asia; EntwineTech. n2-LIVE is a fully certified and licenced software provider.
n2-LIVE is a one stop solution for your mobile or web based liver dealer needs, their software includes highly rated versions of Baccarat, Sicbo and Roulette. In addition, they recently added a suite of RNG games to complement the live dealer games.
Over the years n2-LIVE have focused on delivering the best customer experience and in doing so have produced one of the easiest player interfaces making navigation easy and intuitive. At the same time n2-LIVE has developed a range of innovative player options which make game play quicker and more exciting. These innovations include; one click to play, multiple language support, local time zone identification, ability for customers to customize the chipset they use including denominations and a range of statistics for customer use unrivalled anywhere in the industry.
At the same time as making the front-end games and display appealing to players, n2-LIVE have developed a backend system designed to maximise player lifetime value and operator's profits. Backend features include single and fund transfer wallet support, easy merchant skin customisation, all or targeted platform push notifications, trial play support (HTML5) and a wide range of real time reports designed to maximise the ability of operators to monitor their business and make timely informed decisions.
Recognising the wide range of devises customers use to access their gaming content, n2-LIVE designed their platform to be responsive to the device it was being used on and adapt the display to meet the needs of users on any device. This combined with the fact that n2-LIVE software is compatible with all the most popular browser including; Safari, Chrome, Opera, Firefox, Samsung, Huawei, QQ, Xiaomi, LG, Sony, HTC and Nexus means that customers get a great experience when using n2-LIVE software no matter what operating system, browser or device they are using.
Today, successful gaming companies need to market exceptionally well to succeed. Recognising this n2-LIVE have built a CRM platform second to none that supports up to seven VIP tiers and is intuitive and simple to use. This is combined with industry leading reporting capabilities giving operators a powerful set of tools to enhance their profitability.
n2-LIVE is a company that has built its success on delivering excellent products that customers like, being innovative, delivering a stable platform and hiring the best people, but most of all n2-LIVE has become a world leader by working closely with its partners, listening to their needs and delivering upon them. The n2-LIVE philosophy is to look to the longer-term relationship with its partners rather than short term gain.
Contact Us
Email: info@n2-live.com
Tel: +44 2081337618
Skype: info@n2-live.com
Website: http://n2-live.com