Brazil: Is esports the key to the country?
| By Marese O'Hagan
|

Reading Time:

4

minutes
Brazil's efforts to regulate sports betting have garnered plenty of attention, but also included in the legislation is betting on esports, which could prove to be a key sector in the country. Marese O'Hagan speaks to Oskar Fröberg, founder and CEO of esports operator Abios about how esports betting is received in the country and whether its legalisation there could be a turning point for the industry.
Sports betting has been the subject of much discussion in Brazil, particularly since Provisional Measure 846/10 was passed in December 2018. This opened up a two-year period for the government to formulate sports betting laws – which was extended for a further two years.
This brings us to the end of 2022. After rules were published earlier this year, operators are taking note of Brazil's enthusiasm for sports like football. However, Brazil's esports market is worth plenty of interest as well.
Fröberg says that the Brazilian market has been a focus for Abios since its inception, due to the country's thriving esports market – and a select number of large esports communities.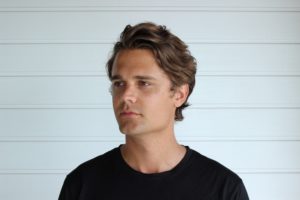 "Brazil came on my radar in terms of esports when we started Abios, almost 10 years ago now," says Fröberg. "In 2013, Brazil was already very prominent in League of Legends and there were lots of big League of Legends communities on Facebook where people would chat and discuss it, along with other esports.
"From my understanding, the intention is to legalise or regulate both sports betting and esports betting towards the end of 2022. We do keep close tabs on these kind of things because we deliver probability or odds products in many different regions, and in all regions where we're licensed."
Fröberg believes that this stems from South America's existing love for sports, which has manifested into a predilection for sports-themed gaming such as FIFA.
"In South America in general, we see huge popularity for FIFA or esoccer," Fröberg continues. "In the South American market, there's no reason why Brazil should be any different. Being a soccer/football nation at heart, obviously they'll be hugely interested in FIFA and/or esoccer.
"The people of Brazil, it's fair to say, are very dedicated and very interested in sports in general and a lot of them apparently are very, very interested in esports."
The road to enactment
Esports are captured in Brazil's sports betting regulations, meaning that many aspects published in May – such as a BRL22.2m (£3.6m/€4.2m/$4.4m) licence fee – will be included.
Fröberg notes that perhaps the biggest difference-maker will be the rule that an operator must have a subsidiary in the country in order to offer bets legally.
"I think there are going to be a few particular aspects to the Brazilian regulations, where I think that in order to offer sports betting products there you will need to have a subsidiary based in Brazil – which obviously increases the cost to offer any form of products there which decreases competition."
This could be a benefit for established esports providers, he continues, but could spell trouble for those trying to get started in the industry.
"[This] could be good for some of our customers, some of the operators, but could be less so for some of the esports startups."
While regulation is uncertain, Fröberg establishes that there is a thriving esports market in Brazil ready and waiting. But for traditional sportsbooks, leaning into the appeal of esports betting could be tricky.
Nonetheless, Fröberg is not concerned about how to attract bettors to esports, believing it to be a non-issue. He says that the appetite for betting is already present in certain esports communities, meaning the focus should be more on getting esports players to bet rather than getting bettors interested in esports.
"Looking at how esports has developed, in the regions where esports is popular, it goes hand in hand with esports betting," he says. "I think it's a natural part of the CS:GO community and it always has been, in terms of skin trading. There are lots of Brazilians that did skin trading way back when it was a grey area, before Valve banned it.
"When you watch a competitive sport, or an esport of any kind, people want to place bets and make the viewing experience even more exciting."
One challenge could be marketing. Fröberg looks to the Netherlands' recent re-regulation as an example, which was quickly followed by tight measures on advertising. Operators may have to work to avoid a similar post-launch backlash in Brazil.
"Looking at certain jurisdictions, marketing towards users for betting is regulated and it sort of differs from market to market," he says. "Like the Netherlands, for example; that's just re-regulated this year and has been very strict on how you're allowed to market towards punters."
The LatAm focus
While Brazil is undoubtedly the most compelling market, Latin America as a whole is of major interest to Fröberg and his business.
Fröberg views LatAm as a vibrant opportunity for investment, a belief that is backed up by a number of operators racing to secure deals in the region over the last few years.
"Given the fact that it's very populous, with a lot of people, and has a growing economy averaging higher and higher disposable income for every year that goes by, Brazil is going to be one of the prime markets for future growth for esports and just sports in general," says Fröberg.
"That's also why we see – not only esports but also in traditional sports and traditional sports betting – why a lot of leading companies and the world are investing so heavily in Brazil and Latin America in general. It's that there's a big belief for a very positive future trajectory for that market."
Brazil has a unique position in the betting world. With enthusiastic sports and esports audiences, growing interest from operators and great support from those who wish to get a slice of the action, it could be the biggest testing ground for an esports-led strategy.