Why esports can't be left in the betting bargain bucket
| By Daniel O'Boyle
|

Reading Time:

6

minutes
Esports is the fastest-growing segment in global sports betting, but sportsbooks are often still all too quick to make it an afterthought, or group all esports together as a single entity. Oliver Niner, head of sales at Pandascore, says esports should instead the tip of the spear.
By Oliver Niner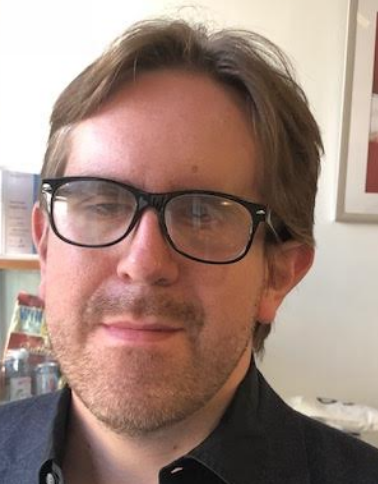 The growth, potential or rise of esports betting is a topic that's thrown around in articles and panels all year, every year. It's a common conversation topic that gives a look at the past and some fleeting, airy predictions about what might come next.
These reflections and projections are helpful to understand where esports has come from, and where it could go. But what's often missing is some clarity about the back-end processes of the esports betting sector, and it's the back end that makes everything work.
When we get down to the meat and potatoes of it: the way that suppliers and operators approach, implement and innovate their products is where esports betting success is built.
If we want to see the growth in esports betting that everybody talks about, there needs to be a rethink in methodology. We can't leave esports in the betting bargain bucket.
The current state of play
The biggest operators in sports betting have done a tremendous job in developing and accelerating the broader industry.
The likes of Sportradar and Genius Sports are market leaders within the wider betting industry – the industry has been fuelled by their immense and fast growth, pushes into the US market, going public and more.
Their positions within the sports betting industry are well deserved, but the sports industry has evolved over the course of the last 20 years and is evolving even more quickly now. Sitting within this is esports betting, whose velocity and lift is trying to keep up with the agility and constant evolution in the whole esports ecosystem.
What many operators are coming across is that esports betting is a completely different beast to any other segment in their offering. The breakneck pace at which esports changes and innovates at the intersections of gaming, sports, music, art and pop culture is part of what makes it the world's fastest-growing entertainment medium.
Esports is a new sports media engine
The fact is that esports is dictating and changing how younger age groups consume and engage with sport and media.
The sports industry itself is still struggling to catch up with the streaming boom that is central to the esports ecosystem, something the latter embraced from the word go. We're in fact seeing esports conventions leak into sports media and culture.
Spanish streamer and esports caster Ibai Llanos is immensely popular on Twitch, with over 8 million followers and tens of thousands of viewers every stream. He's also built out a niche within the footballing community. His football related content regularly draws in live viewership in the hundreds of thousands, he's gone into business with Spanish international Gerard Pique, and even conducted Lionel Messi's first exclusive interview following his move to Paris Saint-Germain.
We've seen esports and sports continue to cross-pollinate, especially over the last 6-7 years. Be it David Beckham or Sergio Agüero owning their own teams, Shaq or Michael Jordan taking positions as primary investors, or the likes of Dele Alli and Aerial Powers taking on brand ambassador roles.
For sports betting operators looking to capitalise on the opportunity that esports presents it can't be treated like any other vertical from both a product and a marketing perspective. Nor can it be scaled the same way that many of the big sports betting verticals were. It requires much more agility and there needs to be a change in approach.
Three problems with current approaches to esports
Put simply, the agility that esports betting demands requires dedicated suppliers who can evolve and adapt quickly to give punters the experiences they want and operators the returns they're looking for.
Product
For the big suppliers, their products, models, structures and data capture are all based on sports, which they've nailed down very well. But only so many of the lessons from sports betting can be applied in esports contexts, and this is reflected in the attention and investment that esports betting products currently receive.
It's why we see esports thrown in as part of a bundle or as filler content by broader sports betting suppliers. The same challenges that B2C companies face in marketing their products to the notoriously hard-to-reach millennials and Gen Z are faced by operators looking to capitalise on esports.
If an operator wants to gain the turnover, margin and lift and market share that they want out of this vertical they need to embrace esports, not just have it in their portfolio.
That starts with product. There are already companies producing specific products for how esports is consumed, how it's traded and how it all relates to data – the latter of which is fundamentally different from sports.
One of those fundamental differences is the fact that esports isn't a homogenous group of games, there are specific genres of games: First-Person Shooters (FPS), Multiplayer Online Battle Arenas (MOBAs), sports simulations, mobile games and more each have their own nuances.
A dedicated esports product needs to be powered by data-rich models alongside traders that know each game inside out – and there are plenty of games to cover. FPS games like CS:GO or Call of Duty are a whole different kettle of fish compared to MOBAs (Multiplayer online battle arenas) like League of Legends and Dota 2, and then something like Valorant which takes bits from both.
There's also the fact that trading esports live is a different beast in and of itself. PandaScore's Head of Trading, Karl Zammit notes that you need to be more predictive when you trade esports compared to traditional sports. This is different in each and every genre of esport and each game within said genre.
No one size fits all
At the moment many operators are taking a one size fits all approach to their suppliers. This makes sense for the broader book to have an operator bundle the likes of football, basketball, rugby, cricket and so on. But it's a mistake to expect the same level of growth in esports turnover from a one-size-fits-all operator when the nature of esports is entirely different.
Operators sticking to a bundle package with esports thrown in as part of the bargain bucket simply will not see the same performance as those with a dedicated esports supplier.
Any potential profit and lift that you would get out of this high growth section of media and society will be throttled by underperforming product. To capture market share in this nascent betting space, operators need to embrace technologies and methodologies that are specific to this medium – esports.
Segmentation is essential
Another key challenge to scaling esports betting when it's been thrown in as part of the bargain bucket is that in these contexts esports is often lumped together as one sport. This is a fundamental misunderstanding.
If CS:GO is different to LoL which is different to Valorant which is different to Rainbow 6 and so on, how can a general esports trader, or someone who does esports on the side give an operator the returns they seek?
Understanding the segmentation of different esports is key. Even between games of the same genre, like LoL and Dota 2, there are huge differences in playstyle, strategy and the ways that people bet.
Would a head of trading at a sportsbook accept someone who pushed the same models for all sports that had balls? No way.
The same can be said within specifics like bat-and-ball or racket sports. There is of course nuance to this, but expecting a cricket model or trader to work in baseball when the structures of the games are so different wouldn't make much sense.
It's why we at PandaScore have specific traders for specific games, some of them even semi-professional players themselves.
What matters to making esports betting successful
Esports is already growing at a breakneck pace. It's the fastest-growing segment in global sports betting with a 52% CAGR.
But the current state of the product that most operators take means that the turnover, margin and margin performance is being throttled while dedicated esportsbooks and challenger companies are leading the way.
This in turn actively disincentivises those same operators from committing more resources to esports betting. The poor performance of esports betting at tier-one operators becomes a self-fulfilling prophecy.
Investing in a dedicated product with sector-specific trading processes and data capture serves as the foundation to a successful esports betting vertical.
With a solid product foundation, operators can focus less on getting the basics right and more on effective, innovative marketing to acquire the next generation of punters.
PandaScore inhabits this space – we're powering our clients' growth so we can all scale with betting's most nascent vertical. And we've found our clients have been quite successful in finding new types of players, rolling out more campaigns and promotions to engage with esports bettors.
If betting operators want to reach the next generation of punters, esports shouldn't be thrown in as part of the bargain bucket.
It should be the tip of the spear.