Sportsflare brings new products to esports betting
| By iGB Editorial Team
Sportsflare provides a suite of esports betting products and technologies for betting operators. iGB spoke to its founder and CPO, Kenny Jang.
iGB: What is Sportsflare?
Kenny Jang: Sportsflare is the betting division of Tidal Gaming Group, an esports platform company operating in betting, content, competition and media. As a startup, we work with sportsbooks and igaming-related businesses on products that are innovative and ultimately enticing for the end customer. We offer a wide range of products ranging from an esports odds feed, Betbuilder, widgets and insights, to our new Bet-on-Yourself infrastructure, which allows casual gamers to place bets on their own games for the very first time.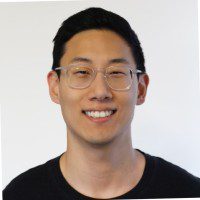 iGB: What is your esports Betbuilder, and how does it bring value to esports betting operators?
KJ: A one-of-a-kind in the industry, our Betbuilder is a betting tool that allows bettors to create a singular bet composed of numerous correlated markets within a single match with boosted odds. Correctly pricing the dependencies is only possible thanks to our numerous underlying machine learning and statistical models. From our research, we know esports bettors are avid supporters of their favourite professional players, so we worked hand-in-hand with bettors to create a range of player performance markets such as 'most kills', which can now be bet on as a singular bet or combined with more traditional markets such as H2H winner through our Betbuilder. Using our Betbuilder, betting operators can allow customers to put their knowledge to the test, offering limitless market combinations for any esports match at a profitable price.
Betbuilders are typically very attractive products in traditional sports due to high margins and customer participation. Operators can expect to run our version at margins above 15%, which significantly outperforms single-betting. Through our pilots with various bookmakers, we have had great success in increasing both pre-match betting volume and turnover by over 30%, so it's getting a lot of attention from bookmakers looking to bolster profitability and differentiate themselves from competitors.
iGB: What are micromarkets, and how does they bring value to esports betting operators?
KJ: Esports micromarkets are something I personally see as one of the most exciting developments in the industry. Micromarkets are 'ultra-live' in the sense that betting markets are created for almost any single in-game action throughout a live esports match, rather than just the final game outcome. For instance, Sportsflare's micromarkets cover a wide range of positional markets such as 'where will the next kill occur?', and 'next tower to fall' so that anyone tuning in to a live match can engage in this new play-by-play betting format. Esports micromarkets are a fast-paced, second-screen experience that will transform the UX of live esports betting that we know today.
Sportsflare's micromarkets add unparalleled value to operators by simply giving bettors more betting opportunities throughout any given esports event. As an example, we are able to produce more than 4,000 markets for a single CS:GO match and over 1,500 markets for a single match for both League of Legends and Dota2. This means that over a calendar year, operators offering our micromarkets will essentially have provided their users with well over one million extra in-play betting opportunities. With micromarkets, esports betting operators can offer the opportunity to bet, settle and repeat this cycle hundreds of times during just a single live match.
iGB: Where do you see esports betting in the next 3-5 years?
KJ: With the esports fanbase rapidly growing year-on-year and accounting for an increasingly meaningful amount of handle, operators have realised the importance of having a strong esports offering. This is only going to become more pronounced. There are almost three billion gamers worldwide, and only a fraction of those gamers engage in esports betting today. I think forward-thinking operators will look to future-proof their business by finding ways to target the massive opportunity which lies with the gamer population. Personally, I believe esports won't be just another sport on a sportsbook's list. It will be a dedicated portal or sub-brand to appeal to this vastly different audience. Products that work for sportsbooks today may get disrupted by new betting experiences that aren't possible in traditional sports.
Sportflare's Bet-on-Yourself product is getting a lot of attention at the moment, and I think that's a testament to the direction of growth in the industry. Operators are realising that by lowering the barrier of entry to esports betting through a medium with which gamers are familiar, they have access to a lucrative and untapped new market. While gamers may be hesitant to place bets on outcomes they have no control over (as in regular esports betting), gamers will be happy to put a wager on an outcome of their own games of Fortnite, FIFA or Mario Kart. Additionally, these kinds of products can also be offered as a free-to-play customer acquisition mechanism.
I hope to see a lot of innovation in the industry in the next few years. As a team, Sportsflare will remain focused on delivering groundbreaking products to push the esports betting industry forward for operators and consumers alike.