Understanding the current state of cheating in esports betting
| By iGB Editorial Team
As the integrity commissioner of the Esports Integrity Commission (ESIC), Ian Smith is the foremost expert on cheating in esports. Here he tells iGB about the current state of cheating and how the lower levels of competition pose unique challenges to operators and players.
By Kenneth Williams
How prevalent is match fixing in esports betting?
Cheating with respect to match-fixing and betting fraud in esports is relatively high and there are a number of reasons for that. The first is that markets are often offered on matches that have very low prize money, and the markets tend to be bigger than the prize money on offer. That's very, very tempting, particularly in tier-two and tier-three esports because the guys at that level are struggling financially. They're aspiring to a level where they see examples of guys who are earning hundreds of thousands and even millions of dollars. In a situation where you can win, say, $2,000 as a team for winning a competition, but you could win three or four times that amount by betting against yourself and losing the match, you create a serious problem there. Relying on people's simple values and morality to not do that is a massive overstretch, so we need measures to address that challenge.
The prevalence is high and it is regional as well. In particular, we're dealing with primarily the three major betting products, which are Counter-Strike: Global Offensive and Dota 2, and then to a much lesser extent, League of Legends. All other games make up, broadly speaking, "the rest". None of them are more than 1 or 2% of the market. Counter-Strike is anywhere from 42% to 44% of the global turnover on esports betting, so it's a very significant game in the betting world, but it's also a highly unregulated game. The publisher, Valve, doesn't interfere in the organisation of any leagues or tournaments except with respect to the Majors.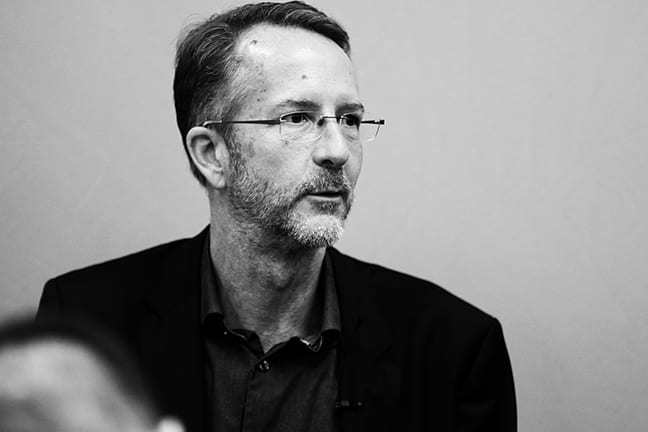 What that means is that, by and large, tournament operators ranging from the smallest to the biggest can put on more or less whatever event they choose. That means that the competitive scene is saturated with low-level tournaments and, when you add the fact that many of these tournament operators are severely under-resourced, they don't have the time, inclination or knowledge many times, to put good measures in place to ensure that match-fixing is, if not eliminated, then, at least, minimised. At the moment, the best way of addressing that is to join ESIC and let us handle the problem. But if you don't want to do that, then you have to make sure you have decent regulations in place, that you've educated your players and, at the very least, have an official data deal with a company that can alert you to the fact that a match is attracting suspicious or unusual betting. Then you stand a chance of doing something about it.
So it's important to understand the tiers in esports and why they are relevant to esports betting?
Exactly. In the games we're talking about, we often refer to levels of competition as tier-one, tier-two and tier-three. It is exactly as it sounds on the box. What's most visible is high-tier competition, often referred to as the Majors, or The International or the League of Legends Championships series, the LCS, the LEC, League of Legends Asian Championship. What that attracts is highly organised teams, often multi-game organisations. If you think of an organisation like FaZe Clan or Team Liquid or Cloud9, these are large organisations with a lot of resources at their disposal. They also offer rosters playing in multiple different games, so a lot of those orgs have teams within them playing Dota 2, Counter-Strike and League of Legends. They might have an Overwatch franchise, they might have a Call of Duty roster. They might have a PUBG roster. They might also have streamers and social media people. In other words, they have a backup system. They have resources; the players earn a lot of money and they play in highly organised series like the ESL Pro League or BLAST Premier. There's very high visibility to those events, and we refer to those events as tier-one. Those guys are doing really well, and they're really, really good at what they do.
But of course, like all sports, there's an aspirational level below that. If you look in the American context, you'd be looking at the difference between different collegiate levels of competition where you have the Big 10 at the top. Different conferences have different tiers of competition, and then they draft to the NFL. Tier-one is the NFL. Everything below that is college, and then you might even say there's a tier-three and four, which is high school level. The same applies in most esports. The problem is that, at a college level in America at tier-two or three, you have a lot of guys with potential, and they have this aspiration to reach the NFL, but there's very little space up there. So you know that, of all the players in college football, a tiny percentage, certainly less than three or four percent, will end up being professionals in the NFL. Esports and most sports operate the same way.
It's very, very competitive at that level because prize money is low and you've got a lot of expenses and a lot of competition. When it comes to betting, there's a great deal of temptation to take the easy win of a little bit of cash in a competition that doesn't matter too much. Again, there's no structure. Often, in that level of competition, it becomes about survival, about getting through the next month without having to go get a job. That creates tremendous difficulties because you can often earn more by match-fixing than you can by winning the competition. When there's no structure, no league, when there's no ladder that you're climbing, you can often take a "what's the harm?" view of certain matches and competitions. There's no consequence, except, of course, if you get caught.