Aspire Global acquisition pushes revenue up 228.1% at NeoGames in 2022
| By Robert Fletcher
Online gaming technology provider NeoGames reported a 228.1% year-on-year increase in revenue for its 2022 financial year, driven by its acquisition of Aspire Global.
NeoGames took ownership of Aspire Global in an SEK4.3bn (£341.7m/€385.8m/$412.2m) deal that completed in June 2022, with Aspire Global now operating as a subsidiary of the business.
While the acquisition incurred additional expenses for NeoGames, pushing the business to a net loss for the year, the deal had a significant impact on revenue in 2022. Revenue more than trebled year-on-year, despite Aspire Global having only becoming part of the business halfway through the year.
NeoGames chief executive Moti Malul (pictured) said the acquisition and performance of the wider business in 2022 means the group is well-positioned to achieve further revenue growth in 2023.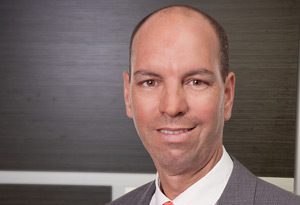 "We are proud of the tremendous progress we made during 2022, further solidifying our ilottery leadership position in a continually expanding market," Malul said. "In addition, we made some truly transformational strides advancing our strategic goals.
"We significantly evolved our business through our acquisition of Aspire Global, expanding beyond our position as a leader in global ilottery solutions, and propelling us to becoming a global leader in providing technology and content solutions across ilottery, online sport betting and igaming.
"During 2022 we grew revenue across all business lines and we believe that we remain well-positioned to continue to deliver profitable growth into 2023 and beyond."
Fourth quarter
Analysing NeoGames' performance and beginning with the fourth quarter, revenue for the final three months of 2022 amounted to $69.2m, an increase of 462.6% on the previous year.
Of this total, the majority ($54.8m) came from Aspire Global, while the remaining amount was generated by NeoGames' existing ilottery business.
However, the addition of Aspire Global to the group meant operating costs were 305.0% higher year-on-year at $72.9m. Financial costs reached $5.9m, but NeoGames also noted $8.1m in profit from a joint venture.
As a result, pre-tax loss for the quarter stood at $1.4m, an improvement on the $4.9m loss posted at the same point in 2021. NeoGames also received $595,000 in income tax benefits, meaning it ended Q4 with a net loss of $793,000, compared to $3.6m in the previous year.
In addition, the group said adjusted EBITDA for the quarter rocketed by 129.1% to $18.1m.
Full year
Turning to the full year and revenue jumped 228.1% from $50.5m in 2021 to $165.7m.
Aspire Global contributed $112.1m for the period from 16 June, the date that NeoGames officially took ownership of the business. On a full-year pro forma basis, revenue at Aspire Global reached $207.0m.
Operating expenses jumped 268.4% to $190.1m, although $15.1m in financial costs were more than offset by a $22.1m profit from a joint venture and associated companies.
However, this still left a pre-tax loss of $17.4m, in contrast to a $5.0m profit at the same point in 2021. NeoGames paid $1.5m in tax, resulting in a net loss for the year of $19.0m, compared to a $4.7m profit in the previous year.
The group also noted that adjusted EBITDA improved by 63.2% to $54.5m.
"Each year the global gaming industry tends to expand further into the online channel, and each year the needs of our customers evolve to require a more integrated approach across lottery, gaming and sports betting," Malul said.
"In our view, we are well positioned as a leader to provide our customers, both regulated state lotteries and private gaming operators, a leading, full suite of solutions to meet all their digital gaming needs."
NeoPollard Interactive venture
Shortly after the year-end, NeoGames announced that it had entered into a joint venture operating agreement with lottery solutions specialist Pollard Banknote with respect to NeoPollard Interactive (NPI).
NeoGames and Pollard Banknote have been running NPI as an online lottery solutions provider joint venture for a number of years, although the new deal and subsequent amendment to the parties' Michigan Joint Venture Agreement will formalise this arrangement.
The agreements seek to reinforce the long-term approach aimed to ensure the continued success of NPI and the operations of its customers across a host of markets and jurisdictions.
The two parties also said the new deal would provide both businesses with the option to pursue future online lottery opportunities within the North American market either in partnership, as part of the joint venture, or independently.
Operations of NPI would remain unchanged, with the NPI team to continue to provide player operations support, account management and professional services.