Home > Legal & compliance > Gambling minister: Industry interests and reducing harm "not incompatible"
Gambling minister: Industry interests and reducing harm "not incompatible"
| By Zak Thomas-Akoo
Paul Scully – the UK minister leading on gambling reform – has said protecting consumers and ensuring regulations are proportionate "aren't incompatible aims".
The Gambling minister outlined the government's approach to the ongoing Gambling Act Review, a policy and legislative process that was launched in 2020 with a commitment to ensuring the country's laws are "fit for the digital age".
Scully was speaking at a conference hosted by charity GambleAware.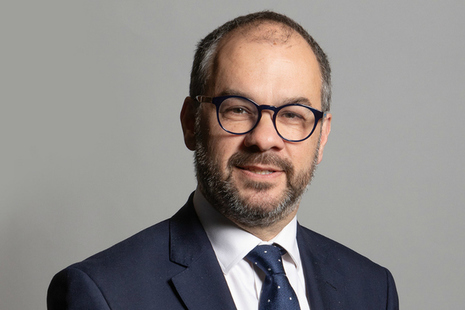 Scully said reform would not necessarily be a matter of balancing competing interests, since those interests were in many ways aligned.
"Harms, and addiction or problem gambling as a health issue, are essential considerations," said the minister. "But we also have to make sure regulation is fair and proportionate and works for the large number of people who gamble without experiencing harm.
"These aren't incompatible aims – if gambling is to be a pastime that people can enjoy, it must not be dangerous or exploitative."
Gambling minister on harms
The MP for Sutton and Cheam argued the scale of the issue of problem gambling in England, elaborating that this is a key focus of the reform effort.
"The last Health Survey for England found that 246,000 people were considered problem gamblers, with a further 1.6 million at risk of suffering harm.
"Our review of the Gambling Act will take action to help prevent these harms, with targeted, proportionate and effective reform."
Scully emphasised that viewing the issue through a public health lens was appropriate. However, he noted that the current Gambling Commission rules already conformed to this strategy, operating on many levels like a "classic public health approach".
"They put in place a wide range of protections for the population as a whole – like specific controls on addictive products and how businesses can operate," he said. "There are also specific rules for particular groups, like children.
"And for people suffering harm, who have greater needs, the rules require targeted interventions and particular support."
Gambling Act white paper
The long-awaited product of the reform process, the Gambling Act Review white paper, is expected to be published in the coming weeks, despite recent concerns it might not be released until the new year.
The document will point the way for future legislative reform by outlining a series of specific policy recommendations.
The white paper has faced four significant delays, most recently as a consequence of Liz Truss' rapid exit from Downing Street.