Philippine gaming has a partner in Pagcor chair
| By Muhammad Cohen
|

Reading Time:

7

minutes
No China POGO stick means online gaming can strive to increase funding for Marcos government, Pagcor chair Alejandro Tengco tells Muhammad Cohen.
Top Philippine gaming regulator at Pagcor Alejandro Tengco seeks "partnerships" with the gaming industry to expand revenue beyond pre-pandemic levels.
As part of that drive, the Pagcor chairman and CEO hopes to increase the activities and scope of Philippine offshore gaming operators (POGOs), dismissing China's tourism blacklist threats.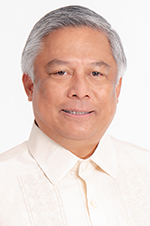 Appointed by President Ferdinand "Bong-Bong" Marcos Jr, Tengco took office in September with no ambivalence about gaming and Pagcor's role in it, unlike previous Philippine president Rodrigo Duterte and his Pagcor chair Andrea Domingo, who initially cast themselves as anti-gambling. Tengco wants to expand gaming to increase Pagcor's revenue, and thus its contribution to "nation building" through payments to the national treasury and other agencies.
In an interview with iGB on the sidelines of the ASEAN Gaming Summit in Manila last month following his keynote address to the conference, Tengco spoke of forming mutually beneficial "partnerships with the Philippine industry".
"A partner to address the needs of operators"
That echoed Tengco's keynote proposition: "We want to be a partner to address the needs of operators and give the gaming industry help to take Philippine gaming to greater heights to increase our commitment to nation building. I ask you to join in this endeavour."
The longtime construction executive promised, on behalf of Pagcor, "We aim to level up. Level up in cooperation with stakeholders to understand our obligation to create a Philippine industry with better regulation and expand gaming."
Tengco expressed interest in reviving attempts sell Pagcor's Casino Filipino operations and make Pagcor solely a regulator. The Duterte administration initially tried to privatise Pagcor's casinos, but switched gears when it didn't find a buyer.
Tengco may have better luck. He holds the reins at government owned Pagcor – short for Philippine Amusement and Gaming Corporation – with the Philippine gaming industry in the midst of resurgent growth.
Record in range
Last year, gross gaming revenue reached PHP214.3 bn ($3.95 bn), 84% of 2019's record PHP256.5 bn for Pagcor and its licensees. Pagcor projects 2023 GGR at PHP244.8 bn, 95% of the 2019 total. Last year's Pagcor projection underestimated actual GGR by 16.5% or PHP31 bn. Similar outperformance this year would result in a new revenue record, potentially surpassing Singapore as runner-up to Macau in Asian gaming revenue tables.
Outperforming estimates would hardly come as a shock, given the gaming floor crowds and world class products in casino resorts in Entertainment City on Manila Bay and beyond.
Celebrating its tenth anniversary in March, market leader Solaire hosted Sting in its state of the art theatre and, on a recent Monday night, the casino floor looked like New Year's Eve.
City of Dreams Manila features operator Melco Resorts' luxury hotel brand Nuwa, plus a Nobu restaurant and hotel. Okada Manila includes Entertainment City's largest gaming floor and the world's largest dancing fountain. Newport World Resorts (formerly Resorts World Manila), on the doorstep of the airport, has the Philippines' largest hotel ballroom and the most casino property hotel rooms, anchoring its MICE offering, plus a shopping mall and concert hall.
A two-hour drive north of Manila in Clark, Hann Resorts debuted a new casino in late 2021 serving its three hotels, providing a sophisticated escape from the city within 15 minutes of Clark's newly expanded international airport. Last year, beachfront Nustar Resort and Casino opened its first of at least three hotels on Cebu island in the midst of the Philippines' second largest metropolitan area.
Underenthused and overbuilt?
Contrary to these outward signs of prosperity, it's notable that most enthusiasm for development lies beyond Pagcor's Entertainment City hub. In fact, the four Entertainment City licensees haven't fully built out their properties despite strong growth pre- and post-Covid.
Travellers has dragged its feet on Westside City for years with its casino hotel now scheduled to open late next year. Solaire's parent company Bloomberry hasn't even begun planning its Phase 2 on land it paid $710 million to acquire in 2018. City of Dreams Manila owner Belle Corporation hasn't used its second licence, even though the controlling billionaire Sy family has extensive nearby land holdings. Okada Manila hasn't finished its resort more than six years after opening and is trying to sell adjacent undeveloped land.
Tengco, however, denies Entertainment City is overbuilt. "I don't believe so. The numbers say it's not."
The Okada Manila saga
Speaking of Okada Manila, where founder Kazuo Okada and his backers temporarily retook possession of the resort bearing his name last year until ousted by Pagcor via a court order just before Tengco assumed office, there remains the matter of the resort's US stock listing as UE Resorts, spinning it out of Japanese pachinko giant Universal Entertainment.
In October 2021, former Las Vegas Sands board member and activist investor Jason Ader began the process to list the resort in the US through a merger with 26 Capital, a special purpose acquisition company (SPAC).
Last October, 26 Capital extended the listing venture to a third year. However, Tengco says neither US market regulator the Securities and Exchange Commission nor the NASDAQ stock exchange have contacted Pagcor regarding a possible Okada listing. That's particularly puzzling following the 2022 Okada takeover and expulsion.
Balanced growth
The Philippine gaming market outlook remains attractive with its balance of domestic and international players.
"There is little doubt, barring any black swan events, that the Philippines economy will grow this year and over the next few years," longtime gaming executive and former UNLV Singapore Dean Andy Nazarechek, now living in Philippines, says. "Tourism is one area that the government has put on its list of priorities. I think the Philippines has great potential for the gaming industry as inbound tourist arrivals grow and local discretionary income spending improves."
Domestic economic growth reached 7.6% last year – its fastest expansion since 1976 – and unemployment is falling as business activity ramps back up to pre-Covid levels.
International visitor arrivals have accelerated since early last year under loosened Philippine travel restrictions. Foreign arrivals in 2022 topped two million, less than a quarter of 2019's 8.3 million, but by December, the count had reached 49% of 2019 as airlines ramped up service and barriers eased in source markets. Arrivals for the first two months of 2023 climbed to 57.5% of the 2019 total.
Blacklist? What blacklist?
Beijing has announced a secret tourist blacklist against countries encouraging Chinese citizens to gamble. POGOs targeting mainland China players had reportedly landed the Philippines on that blacklist. However, when Beijing reopened outbound travel in December, the Philippines was among the first batch of the countries approved for Chinese visitors. "There's no evidence of a blacklist," Tengco said.
He aims to expand POGO activities, as well as domestic online gaming enterprises known as PIGOs, to increase Pagcor's revenue. Tengco has proposed licensing a special category of business processing outsourcing to service offshore gaming companies licensed in other jurisdictions.
Even absent a blacklist and zero-Covid restrictions, mainland Chinese visitors to the Philippines remain a trickle – 24,552 this January-February compared with 305,391 over the same period in 2019. Numbers are expected to increase throughout the year; last month China approved resumption of group tours to the Philippines. Pre-pandemic, Chinese visitors topped 1.7 million with growth on pace to overtake South Korea as the Philippines' leading visitor source.
By contrast, South Korean visitors rebounded past 250,000 this January-February, 70% of the 2019 figure. Koreans are evident at gaming tables.
Beyond the main gaming floor, "There are a lot of Korean junkets, not only in Metro Manila, but also Clark," Tengco said. He cited Korean junket operator Do Win as having a "strong presence right now in different IRs".
Junket postmodernism
Expanding Korean junket play is "a logical alternative" to Macau's depleted junket sector, Tengco said, adding, "Some [Macau junkets] have shifted to our IRs. That is a plus for us. That increase in VIP players in Manila, I believe, will benefit us."
Under Tengco, Pagcor is revising junket regulations, including junket licensing, part of a national effort to get removed from the global Financial Action Task Force's grey list on anti-money laundering and counter-terrorism financing. The Philippine government has received a list of items to address on AML/CTF, according to Tengco. "Pagcor has one item in this list, and that is related to the information that we're committed to give on the true and beneficial owners of the junket licensees."
In that vein, the non-junket remnant of Suncity is the casino developer and projected gaming operator under Pagcor licensee Travellers International Hotel Group for its Westside City project.
Working through Philippine-listed SunTrust Resort Holdings, the former Suncity, now called LET (for Leisure, Entertainment, Travel) and publicly traded in Hong Kong, is led by Andrew Lo, former deputy to jailed former Suncity chairman and CEO Alvin Chau. When asked whether LET is an appropriate casino operator for Travellers, Tengco replied, "I don't want to answer for Travellers."
Travellers was once a joint venture of Philippine billionaire Andrew Tan's Alliance Global Group and Genting Hong Kong, an arm of Malaysia's Genting Group also holding its cruise ship business. Genting Hong Kong's plunge into bankruptcy early last year enabled Alliance to buy it out of Travellers.
Nothing irregular
Tengco says Pagcor had no role in the change of ownership at its licensee. "Our only participation was when we were informed by our licensee that a decision had been reached for the termination of their engagement on their joint venture.
"When the letter was received by my office, I referred the matter to the department concerned. And as soon as the recommendation of the department was sent back to me, I forwarded it to the board for its approval. That was our only participation in the cessation or termination."
As for the lack of public notice from Travellers, a formerly Philippine-listed company taken private, or Pagcor, Tengco said the board decision was uploaded to Pagcor's website.
"I don't think it was necessary for us to go public and announce the decision that was made by those parties. I didn't find anything irregular about it. We normally do not announce whatever decisions we make in the board. So I'd like to categorically say that I didn't feel there was a need to make a public announcement."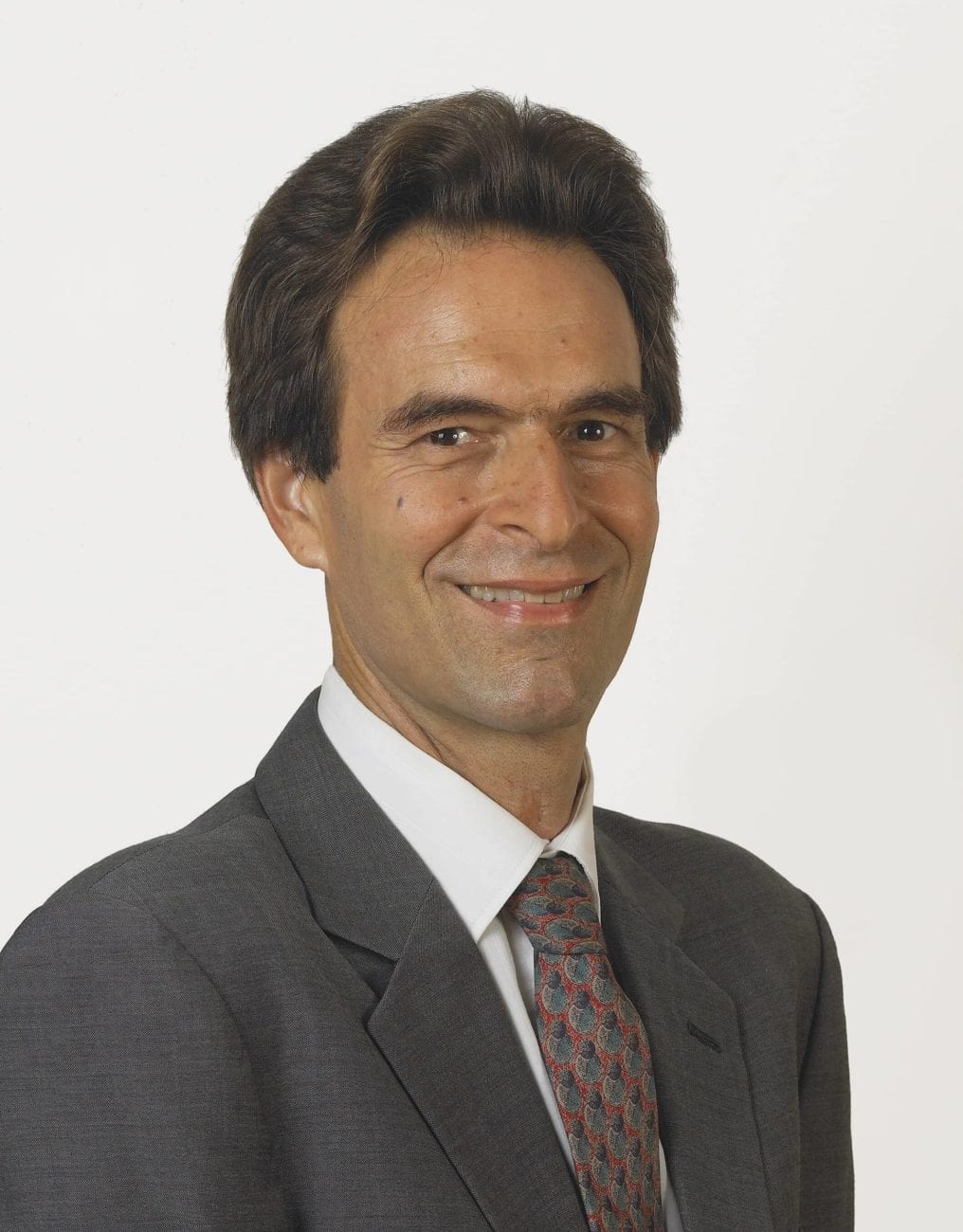 Former US diplomat and current iGB Asia editor at large Muhammad Cohen has covered the casino business in Asia since 2006, most recently for Forbes, and wrote Hong Kong On Air, a novel set during the 1997 handover about TV news, love, betrayal, high finance and cheap lingerie.