Whittingdale takes on lotteries & gambling brief at DCMS
| By
John Whittingdale, the Minister for Media and Data in the Department for Digital, Culture, Media and Sport (DCMS), has taken on the brief for lotteries and gambling from Nigel Huddleston, meaning he will now oversee the Gambling Act review.
Whittingdale (pictured) adds lotteries and gambling to a list of other responsibilities, including the media, EU and international strategy including approach to future trade deals, overall approach to union policy issues, data and the National Archives, and public appointments, among others.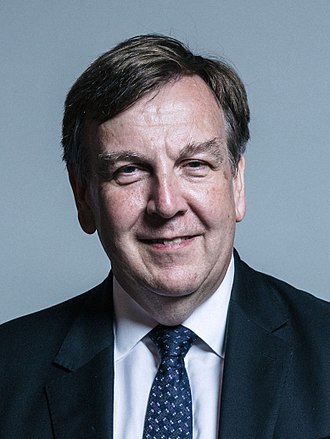 The Minister has been Member of Parliament for Maldon since 1992, was chair of the Culture, Media and Sport Committee from 2005 until 2015, and served as Secretary of State for Culture, Media and Sport between May 2015 and July 2016.
Whittingdale became Minister of State for Media and Data in February 2020. His parliamentary record shows that he voted against giving local councils the powers to limit the number of fixed-odds betting terminals (FOBTs) and betting shops in their districts in 2014.
He has also voted in parliament to increase the stake and prize limits of certain categories of gambling machine, and in 2013 voted not to require gambling operators to ban players who had registered for self-exclusion.
Betting and Gaming Council (BGC) chief executive Michael Dugher has congratulated Whittingdale on his new appointment, saying: "I'd like to welcome John Whittingdale to his expanded role and enhanced responsibilities at DCMS."
"I know John well from my time in Parliament and in the music industry. John commands huge respect and he is a formidable politician who brings a wealth of experience and knowledge. The BGC represents the bulk of the regulated sector – from high street betting shops, casinos, online gaming and bingo – and we look forward to working with him."
Dugher pointed out that it is an uncertain time for those who work in the industry and said that the industry wants to play its part in helping kickstart the UK economy, support jobs and growth and contribute to the exchequer.
He described the government's gambling review as a "golden opportunity" to build on the work done to raise standards, promote safer gambling and drive change across the industry.
Dugher also paid tribute to Nigel Huddlestone, who he said had done a "superb job in challenging circumstances".
The DCMS officially launched the long-awaited review of the 2005 Gambling Act in December last year, with stake limits, the role of the Gambling Commission and new ad restrictions to be considered. With his new ministerial brief, Whittingdale will now be responsible for this review.
The department launched a call for evidence at that time, looking into stake and spend limits, new rules around advertising and bonusing, and as additional protections for younger adults. The call for evidence will run until 31 March 2021 and its findings will inform planned changes to the 2005 Act.