Regulators urge DoJ to take action on offshore gambling
| By Zak Thomas-Akoo
A coalition of seven gaming states' regulators has signed a letter urging that the department of justice (DoJ) take action on the proliferation of offshore gambling offerings.
The letter's signatories included representatives from some of the largest gaming states by revenue such as New Jersey, Illinois and Nevada, as well as Michigan, Louisiana, Mississippi and Colorado. The states asked the DoJ to address the "significant threats" that the spread of unlicensed gambling poses that the regulators are unable to tackle by themselves.
Michigan Gaming Control Board (MGCB) executive director Henry Williams personally put his name to the letter, as did Nevada Gaming Control Board (NGCB) chairman Kirk D Hendrick. The coalition sent the letter to the attorney-general, Merrick Garland.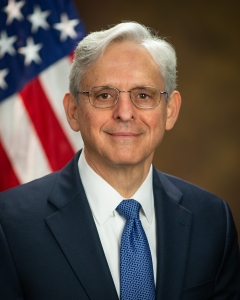 "In Michigan, strict laws and rules govern internet gaming and sports betting and provide consumer protections, promote confidence and ensure fair and honest gaming," Williams said.
"We are willing to help the US department of justice in any way we can as it pursues enforcement of US laws against offshore illegal gaming enterprises that take advantage of our citizens."
State regulators highlight risks of illegal gambling
In the letter the regulators noted the dangers that offshore gambling represented, highlighting the lack of investment in responsible gaming programmes, the absence of age verification requirements and the money laundering risk.
The regulators also emphasised that the unlicensed sector has no assurances of fair play and does not pay any state taxes. Offshore operations also are not subject to licensing requirements unlike legal operators.
"State regulators like the MGCB ensure operators offer products that pass technical standards and testing, and we also require operators to comply with reporting requirements," added Williams. "Offshore operators flaunt state regulations and offer products that do not protect the public, which greatly concerns me and my fellow state regulators."