Swedish regulator given funding boost to fight black market
| By iGB Editorial Team
The Swedish government has confirmed a funding boost for Spelinspektionen as part of a pledge to give the country's gambling regulator more powers to clamp down on unlicensed operators.
The additional SEK2.4 million (£185,000/€210,000/$239,000) has been secured as part of the spring 2023 amendment budget, which is set to be finalised by the middle of this month and then passed in June.
Spelinspektionen director general Camilla Rosenberg said that the additional funds would expand the watchdog's personnel resources, as well as its supervisory and information-gathering activities.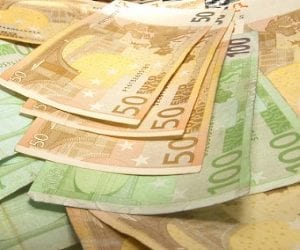 "We welcome these extra funds which enable further strengthened measures in the fight against unlicensed gambling, money laundering and match-fixing," she said.
The regulator added that it was handling a large number of permit applications this year alongside its supervisory responsibilities.
The government has also submitted a proposal that would make it easier for Spelinspektionen to block payments to and from unlicensed operators.
Approved by government
The proposal has the approval of the Riksdag decision-making assembly's ruling three-party coalition, as well as the Sweden Democrats party, which offers the government confidence and supply.
"Active supervision of the gaming market is needed to combat criminal activity and protect vulnerable groups," said Angelika Bengtsson, the Sweden Democrats' sports policy spokesperson.
"By excluding unlicensed gambling, we want to counter organised crime and strengthen consumer protection. Unlicensed gambling evades tax revenue, leads to problem gambling and contributes to match-fixing."
Financial markets minister Niklas Wykman added: "Unlicensed gambling companies can do great damage and must be removed from the Swedish gambling market. With increased resources, the Swedish Gaming Authority's ability to use its new supervisory tools to shut them down is strengthened."
The watchdog is currently in a period of reform following the passage of the Enhanced Gambling Regulations Bill in November. Earlier this week, it was announced that the regulator's board would remain largely the same in its latest one-year term.