US files opposition to stay in SCOTUS Florida sports betting case
| By Zak Thomas-Akoo
The Department of the Interior (DoI) has filed the government's response to West Flagler Associates' application to stay in the US Supreme Court sports betting case, pending a formal petition to review the case, known as a writ of certiorari.
The filing – which had been widely expected by legal commentators – lays out the government's case why the US Supreme Court should not grant a stay.
Such an order would bar the Seminole tribe from relaunching sports betting statewide through its compact with Florida, at least until the matter is settled in the courts. This would overturn the judgement imposed by the DC Circuit, which chose not to grant a stay.
Last week, Chief Justice John Roberts granted a temporary stay. However, now the question is whether it will become permanent.
The case concerns whether the DOI had the authority to clear the Seminoles' gaming compact with Florida. Under the agreement bets placed off Indian land were to be routed through tribal servers. This is often termed the "hub-and-spoke" model.
In West Flagler's petition, it argued the compact violates several federal laws, as well as the constitution's equal protections clause. It also committed to filing its writ of certiorari by 20 November at the latest.
The feds lay out their case
The federal government's case, signed by Solicitor-General Elizabeth Prelogar, argued it was unlikely the Supreme Court would grant a writ of certiorari.
For the court to opt for a stay it must be convinced there is a "reasonable probability" four out of the nine justices would grant the writ and five would vote in favour of West Flagler's petition.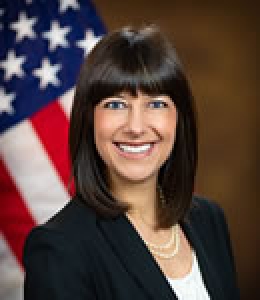 Prelogar also argued the compact does not violate the text of the Indian Gaming Regulatory Act (IGRA), the federal law which established the framework for Indian gaming.
She also said the compact did not fall afoul of the 2006 Unlawful Internet Gambling Enforcement Act (UIGEA) and the equal protection clause.
The government also argued West Flagler did not demonstrate "irreparable harm" which it would be required to in order to continue to prosecute the case.
The fight in the state courts
Separately West Flagler is also challenging the compact in the Florida Supreme Court.
In the case, it argues that Governor Ron DeSantis and the legislature did not have the authority to authorise the compact due to the state's constitutional ban on an expansion of "casino gaming" without approval from voters in a referendum.
The author of the constitutional amendment, anti-gambling non-profit No Casinos, filed an amicus brief supporting West Flagler's argument.