Waterhouse VC: Compare the market
| By iGB Editorial Team
|

Reading Time:

5

minutes
In his latest column, Tom Waterhouse of Waterhouse VC discusses the opportunities afforded to affiliates in newly regulated markets – particularly in the realm of crypto wagering.
As outlined in our previous newsletters (for instance, July 2022), wagering affiliates mainly earn their revenue by directing bettors to bookmakers.
The primary revenue models employed are revenue sharing and cost per acquisition (CPA). There are several strategies for wagering affiliates to channel traffic towards bookmakers. These include creating sports-centric media content or contrasting various bookmakers' odds and promotions.
An example of one of the most well-known bookmaker comparison websites is Oddschecker. The platform compares odds and promotions from more than 25 UK bookmakers while also offering betting tips and insights.
Emerging markets
Affiliates like Oddschecker particularly thrive in emerging markets, like the US, where operators fight fiercely for customer acquisition. Both large and small operators spend up to $1,000 to acquire a customer. This leverages all available marketing channels, including affiliate marketing.
The two largest US wagering operators spend over $1bn on marketing.

A number of affiliates have identified the potential in the US market. As such, they are concentrating their their organic growth and M&A activity in this region.
In May 2021, Better Collective completed its $240m acquisition of The Action Network. The Action Network offers odds comparison, various podcasts and other types of media content.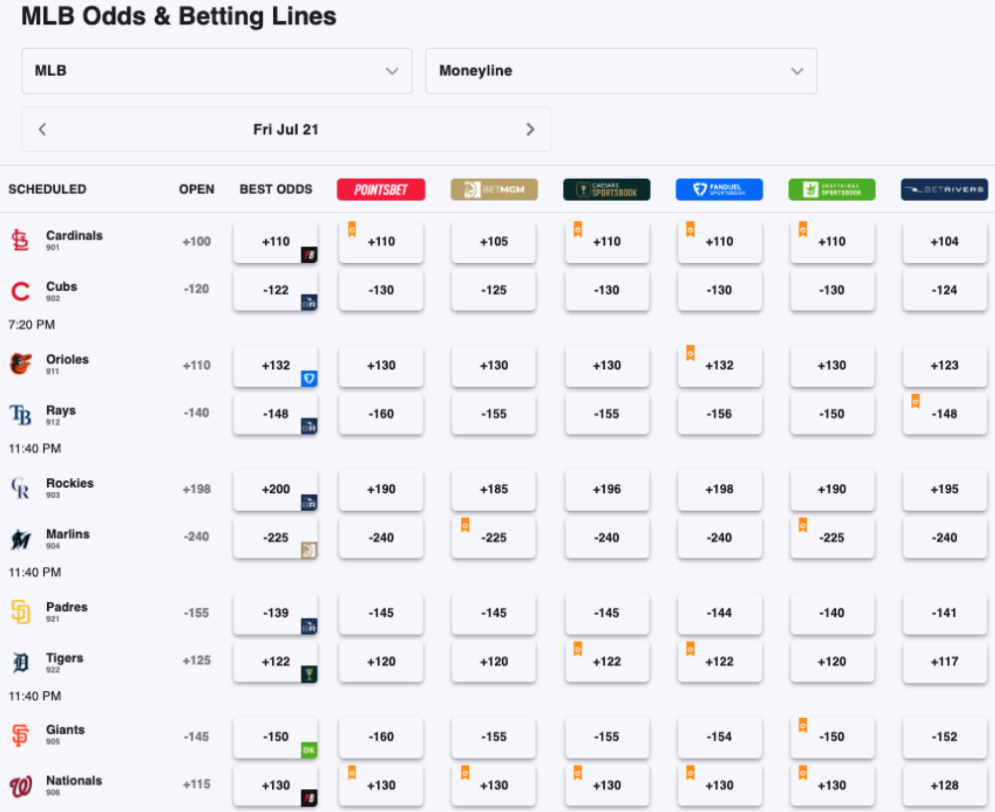 In July 2021, Bruin Capital purchased Oddschecker from Flutter for a potential total of $218m – $190m upfront, plus deferred considerations. With this acquisition, Bruin plans to enhance Oddschecker's services while supporting its foray into the lucrative US market.
"There are strong links between Oddschecker's UK development and its opportunity in the US, where the marketplace is very fragmented, and discovery and customer acquisition experts will be highly sought after," said George Pyne, founder of Bruin Capital.
Furthermore, in November 2021, FansUnite acquired American Affiliate, a collection of US affiliate websites, for $58.2m – equivalent to 9.7x EBITDA. At the time of the acquisition, American Affiliate had delivered 150,000 new depositing customers to US wagering operators. These include DraftKings, FanDuel and BetMGM.
Checking the crypto odds
While the US and other newly regulated markets present exciting opportunities for affiliates, we are particularly enthusiastic about the prospects for affiliates focused on directing bettors towards crypto wagering operators.
We last covered the broader opportunity in crypto wagering in May. According to GlobeNewswire, the global online wagering industry generated revenues of approximately $58.2bn in 2021, with a projection of $145.6bn by 2030.
We foresee that the industry's future growth will primarily be driven by the widespread adoption of crypto wagering.
Similar to the US market dynamics, numerous crypto wagering operators are currently vying for market share. Consequently, affiliates are well-remunerated for delivering depositing bettors to crypto operators. Revenue shares offered to affiliates can be as high as 50%.
We believe that there is a particularly significant opportunity for a comparison website dedicated to crypto operators. This untapped opportunity will remain attractive as the crypto wagering industry matures.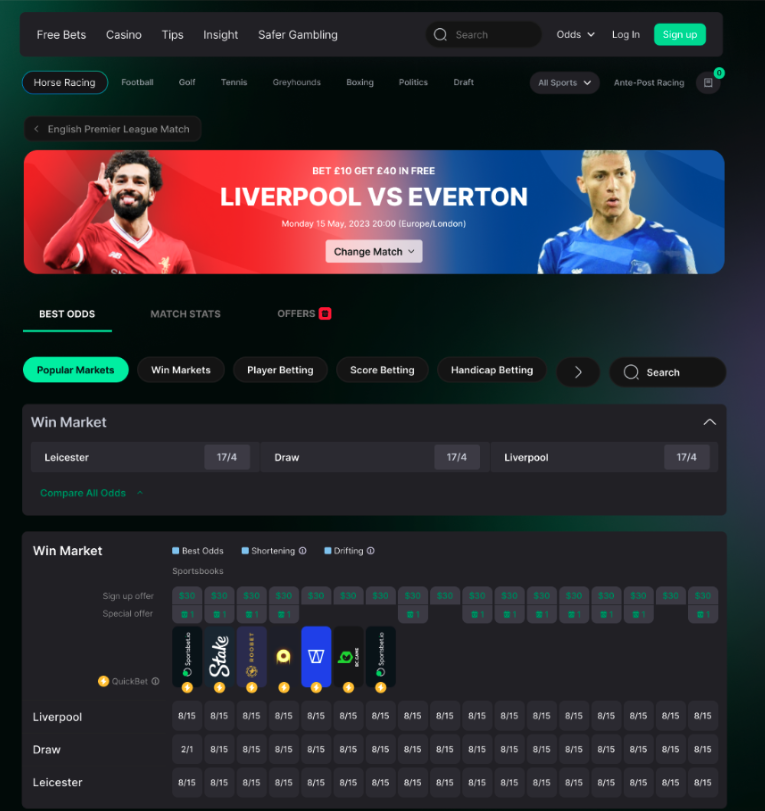 Considering that OddsChecker was sold for $218m and generates 97% of its revenue from the UK, an odds comparison website operating in the substantially larger crypto wagering segment presents an immense opportunity.
Furthermore, unlike crypto operators themselves, affiliates are typically valued at a significantly higher multiple of earnings. For example, Better Collective is currently valued at 12.5x EBITDA.
Betscanner
Betscanner's main service will be to compare odds from sporting events offered by crypto bookmakers.
The data required for odds comparison will be obtained either via data scraping or through direct partnerships with the bookmakers. There will be a focus on improving live odds comparison, user experience and esports.
Revenue sources will include operators paying monthly retainers to not only drive new traffic but also ensure that they retain existing users through market visibility. Marketing tactics will encompass SEO, Google Ads, influencer marketing, social media campaigns and exclusive sign-up bonuses.
Betscanner is one of several exciting opportunities that Waterhouse VC is participating in.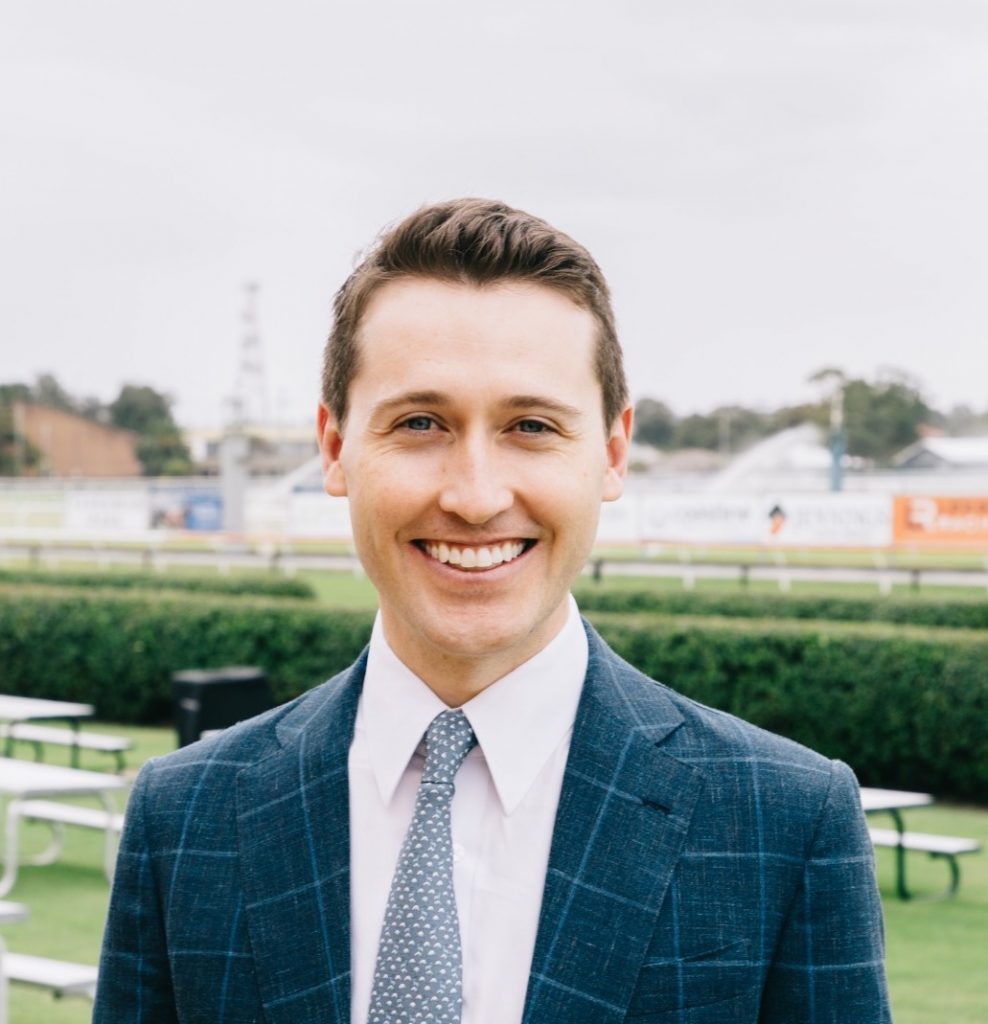 DISCLAIMER AND IMPORTANT NOTES
Please note the above information in relation to OddsChecker, FanDuel, DraftKings, Better Collective, The Action Network, Bruin Capital, Flutter, FansUnite, American Affiliate and BetMGM is based on publicly available information in relation to the company and should not be considered nor construed as financial product advice. The above information in relation to Betscanner is based on information provided by the company and should not be considered nor construed as financial product advice. Waterhouse VC has an option deal and has signed an agreement with Betscanner. The information provided in this document is general information only and does not constitute investment or other advice. Readers should consult and rely on professional investment advice specific to their individual circumstances.
General Information Only
This material is for general information only and is not an offer for the purchase or sale of any financial product or service. The material has been prepared for investors who qualify as wholesale clients under sections 761G of the Corporations Act or to any other person who is not required to be given a regulated disclosure document under the Corporations Act. The material is not intended to provide you with financial or tax advice and does not take into account your objectives, financial situation or needs. Although we believe that the material is correct, no warranty of accuracy, reliability or completeness is given, except for liability under statute which cannot be excluded. Please note that past performance may not be indicative of future performance and that no guarantee of performance, the return of capital or a particular rate of return is given by Sandford Capital, Waterhouse VC or any other person. To the maximum extent possible, Sandford Capital, Waterhouse VC or any other person do not accept any liability for any statement in this material.
Financial Regulatory Oversight and Administration
Waterhouse VC is an Australian Unit Trust denominated in AUD and available to wholesale institutional investors worldwide with a minimum of AUD 1,000,000 or USD / EUR / GBP / JPY / CHF equivalent. This material has been prepared by Waterhouse VC Pty Ltd (ABN 48 635 494 861) ('Waterhouse VC', 'Trustee', 'us' or 'we') as the Trustee of the Waterhouse VC Fund (the 'Fund'). The Trustee is a corporate authorised representative (CAR 1296688) of Sandford Capital Pty Limited (ABN 82 600 590 887) (AFSL 461981) (Sandford Capital) and appoints Sandford Capital as its AFS licensed intermediary under s911A(2)(b) of the Corporations Act 2001 (Cth) to arrange for the offer to issue, vary or dispose of units in the Fund.
Performance
Past performance of Waterhouse VC is not a reliable indicator of future performance. Waterhouse VC Pty Ltd does not guarantee the performance of any strategy or the return of an investor's capital or any specific rate of return. No allowance has been made for taxation, where applicable. We encourage you to think of investing as a long-term pursuit.
Copyright
Copyright © Waterhouse VC Pty Ltd ACN 635 494 861. No part of this message, or its content, may be reproduced in any form without the prior consent of Waterhouse VC.
Governing Law
These Terms and Conditions of use are governed by and are to be construed in accordance with the laws of New South Wales. By accepting these Terms and Conditions of use, you agree to the non-exclusive jurisdiction of the courts of New South Wales, Australia in respect of any proceedings concerning these Terms and Conditions of use.
.