Mintas refutes PlayUp allegations and pledges legal response
| By Robin Harrison
Dr Laila Mintas, the former US chief executive of PlayUp, has responded to allegations that she worked to damage the business, saying they are totally untrue.
The executive said her lawyers were preparing a response to the claims made by PlayUp, which were used to secure a temporary restraining order against Mintas in the United States District Court for Nevada.
Its filing contained a number of allegations, claiming the executive "threatened to damage [PlayUp's] reputation to gaming regulators, commercial and business trading partners, and customers" and "threatened to 'burn PlayUp to the ground'".
In addition, it alleged Mintas had warned a potential acquirer, cryptocurrency exchange FTX, of "systemic issues" that lead to the proposed $450m deal collapsing.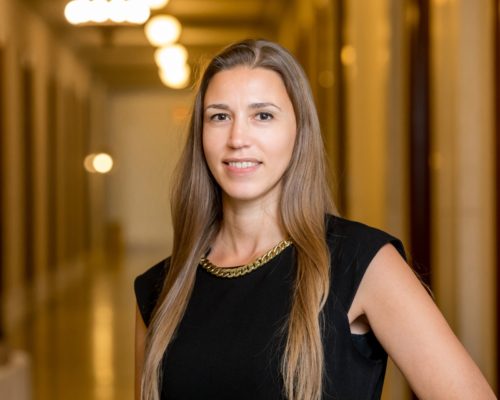 However Mintas responded by saying "all claims mentioned in the filings are wrong."
She said she remained a major shareholder in PlayUp, and had invested seven-figure sums in the company.
"It makes no sense that I would have made any of those comments that are quoted in the filing or tried to destroy a deal to sell PlayUp as I would have benefitted from that as well as all other shareholders," Mintas told iGB.
Referring to the collapse of the FTX sale, Mintas pointed out that the operator was in possession of an email from the exchange outlining the reasons for the deal being rejected. She pledged to submit this to the Nevada court.
She added that the terms of the restraining order prevented her from commenting in full, but highlighted the work carried out to build up the business since being appointed US CEO in July 2020 as evidence of her commitment to the company.
Mintas said she had built up the business "from scratch", as its only US employee for one and a half years of that period. During that time, she built up a strong team, oversaw the brand's launches in Colorado and New Jersey, and secured market access for additional states.
This ultimately has led to PlayUp being called "the sleeping giant" in the industry. "My hard work has created a valuation of over $400m alone because of the US market," she said.
"If someone tries to prevent you from speaking to the US regulators, that says everything," Mintas added.
The temporary restraining order has set Mintas a deadline of 13 December to respond, with PlayUp then required to file its response by 15 December, ahead of a hearing in a Las Vegas court the next day.