Most Influential Women 2022: Part 3
| By iGB Editorial Team
|

Reading Time:

9

minutes
In the conclusion of iGB's Most Influential Women list for 2022, we reveal the final four making up our top 10.
Cassie Stratford
Senior vice-president of legal operations and regulatory compliance, Boyd Gaming
Cassie Stratford has painted a colourful legacy for herself in the industry. As the president and chair of Global Gaming Women – an initiative that champions female representation in the gaming industry – and senior vice-president of legal operations and regulatory compliance for Boyd Gaming, Stratford is expert at keeping many plates spinning at once. This, plus her outstanding reputation in the industry, makes her an ideal candidate for Most Influential Women 2022.
At her time with Boyd Gaming, Stratford has been an essential part of the company's legal department. Throughout her ten-year stretch with the company, Stratford has overseen data security and privacy strategies, marketing initiatives and licensing and regulatory compliance efforts. She has also consulted on a number of other legal advisory matters.
Before this, she worked as a commercial litigation attorney at Snell & Wilmer LLP in Las Vegas.
Stratford recently spoke to iGB about the landscape of diversity, equality and inclusion (DEI) initiatives in gaming, stating that the attention now paid to inclusion was not always there.
"I think when you looked around – and this was sort of an industry norm – there was a real lack of diversity when you looked particularly at leadership roles," Stratford said at the time. "There was a real lack once you started to get into supervisory and then the higher you went, the less and less diversity you saw."
This only pays testament to the necessity of initiatives such as Most Influential Women, which promote and celebrate inclusion efforts across the industry.
Tatyana Kaminskaya
Head of game aggregator, Softswiss
Since Tatyana Kaminskaya took charge of Softswiss' aggregator division at the tail end of 2020, the business has continued to go from strength to strength. Her first full year in the job saw an acceleration in its dealmaking, the 18 new studios added in 2021, up from nine the previous year, making it the most prolific company in the space and breaking it into the top three aggregators measured by their speed at integrating new content, according to iGB's casino data partner, eGaming Monitor. It now stands in eighth spot overall in terms of the studios it currently offers.
Upon meeting her, Kaminskaya exudes the self-assuredness of someone who has been occupying senior positions and leading teams for much longer than two years.
But it wasn't always this way, she tells iGB. "I suffered from [a lack of confidence] and while this isn't a female-only issue, I have noticed that girls actually need more approval, more courage and more support."
Consequently, this is something she works hard on instilling in her female colleagues, especially the more junior members of her team.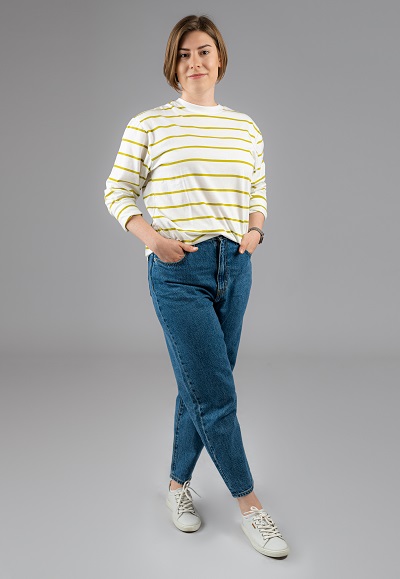 "They are all very talented girls and sometimes they just they need positive experiences from achieving something and knowing that they did well. It's important to frame learning on the job at work as an experience. You need to focus on being successful and doing things well, but also to realise that mistakes happen, they are part of the journey. Switching my brain to understand and face up to that was one of the challenges for me."
Another factor she sees as having been instrumental in her success is being consistent and transparent in her dealings with others: "To say what you mean and to do what you promised are very important to me and I think this helped me a lot along the way."
Recognising and building teams around people's strengths, weaknesses and competencies is also identified by Kaminskaya as having played a part in her trajectory over the last two years. "It's very important to acknowledge what every individual is good at and put the right people in the right places and to help them shine and grow. I've been focusing on that the last couple of years and it has helped us a lot."
As for how the sector can do better in creating a more attractive prospect for female talent, in light of the number of females entering the industry having fallen according to the last All-Index, for Kaminskaya this boils down to how it advertises itself.
"When you are choosing your next employer and place of work, you can't possibly know from the outside what it is like to actually work there. So I think it's important to actually show some successful cases of women working in your business, to get across to strong potential candidates this is a professional and understanding workplace that they can thrive in."
Again, this is rooted in the personal for Kaminskaya. "I for one want to see those cases before I consider joining a new company. If I see, for example, that 50% of the senior management team are women, that ratio is highly attractive. I think this is something the sector needs to focus on."
Luisa Woods
Vice-president of marketing, gaming and entertainment, Delaware North
Luisa Woods' nomination for iGB's Most Influential Women of 2022 noted that multiple people have said that if she were a man, she would have been offered a CEO position a long time ago.
But Woods says that, for much of her career, whether she was treated differently to men wasn't something she spent much time thinking about.
"In general, being 25 years into the digital gaming space and 30 years into digital marketing, I spent most of my career being the only woman in the room so I didn't spend much time thinking about it," she said. "It was the only choice. I loved what I was doing, I was passionate about my career path and I happened to be a woman.
"I didn't initially think a lot about how that impacted how people responded to me."
But her selection, she says, has helped her to reflect on how she got here – and how much the industry has changed since she first entered gaming 25 years ago.
"I think it's very easy to get swallowed up in the sound and fury of the everyday demands on your time, your talent and your energy," she says.
"So it is nice to realise that your efforts have had an impact, to be able to step back and look back and see how far the industry has come, how far all of us have come from those early days – certainly in my case in the late 1990s – where there was no road.
"It was like cutting through the jungle with a machete. There was no path to follow on the digital gaming side."
A career that brought Woods around the world has also made her notice the subtleties in the ways she may sometimes face resistance.
"I've lived and worked in five countries, so I've had the opportunity to work in a lot of different cultural environments," she said. "And I think that there's a benefit in that you need to get good at understanding the unspoken assumptions.
"You need to get good at reading whether there is underlying resistance."
Looking to the next generation, Woods says that there's still plenty of work to be done, though. In an industry often defined by connections, how do you carve out a path for those who may not see many people like themselves?
"It's a small industry," she says. "A lot of us already know each other. And I have to imagine that for anyone coming into this industry today it feels intimidating.
"And for someone who walks in, looks around the room and doesn't see someone they feel that common connection with, how do you break in?
"Step one is acknowledging and articulating that diversity is not just about improving equality in the workplace. It's about elevating what we do. We are made better when we have a wider range of experiences and talents."
Kim Barker Lee
Chief legal officer, Bally's
For Kim Barker Lee, the timing of the announcement of iGB's Most Influential Women of 2022 was perfect.
This week, Lee – previously global head of diversity, equity, and inclusion at IGT – joined Bally's as its new chief legal officer, making the recognition a perfect opportunity to reflect on how she got to this point.
"The timing of this recognition is profound for me personally," she said. "It represents a convergence of my passion to lead and foster spaces where everyone belongs.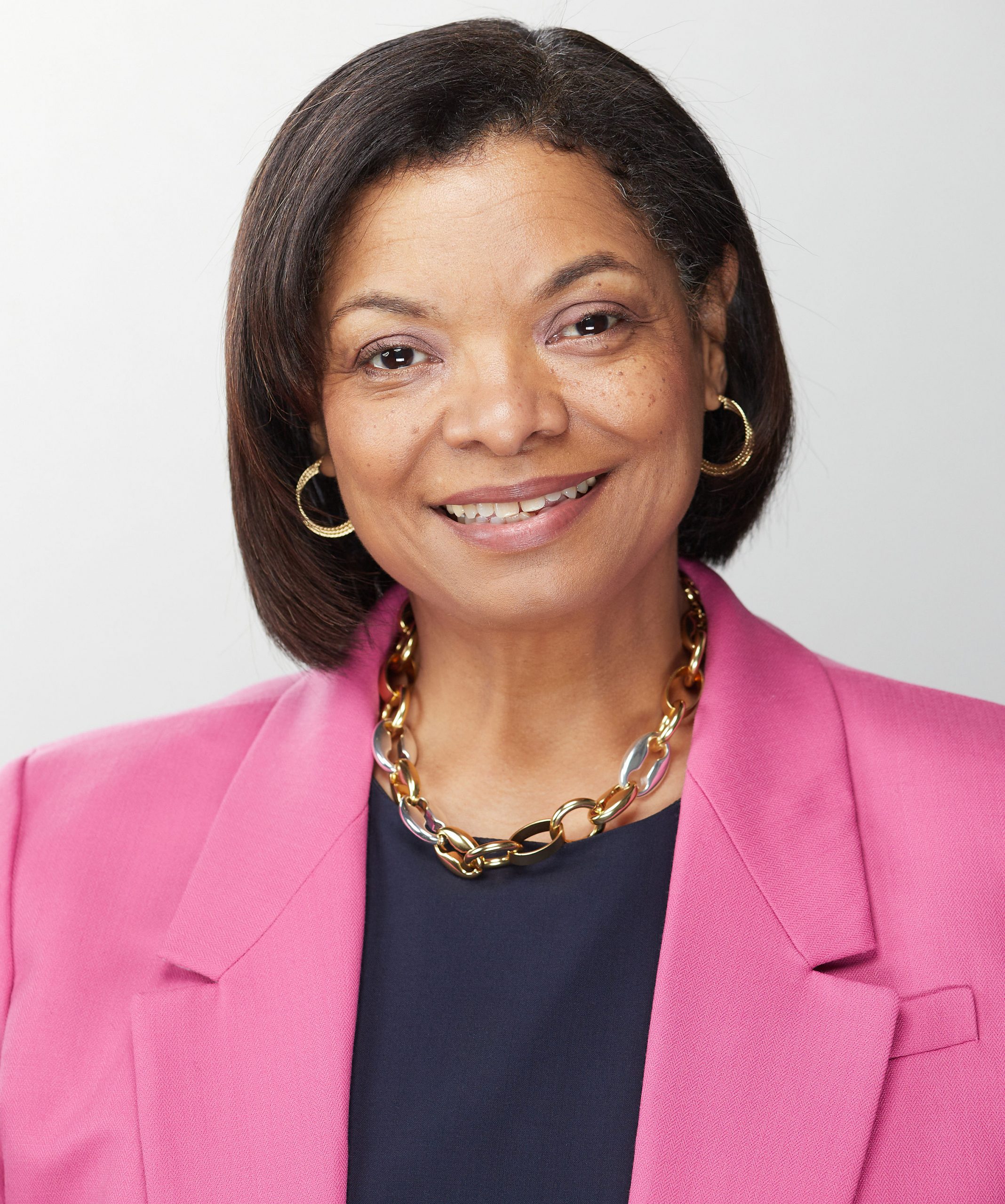 "Representation does still matter and like the other women who received this honour, the fact that we are being recognised for our business acumen and results is a reminder that diversity in all forms represents the best of our industry."
Lee's accomplishments are inseparable from her status as a trailblazer for diversity. When IGT set up an office of diversity and inclusion, she was brought in to head it up. Joining in 2018, she worked to create a more inclusive company at a time when companies across all sectors began to place more emphasis on the subject.
The reason she's worked so hard to improve workplace diversity and inclusion? She knows what it's like to be a woman of colour in a mostly white, mostly male industry.
"The reality of being a woman of colour in this industry is that there are so few of us and that can at times feel isolating," she said. "Redirecting misconceptions of my capabilities and entitlement to have a seat at the table is like breathing professionally – it just is.
"You overcome them because you have to. You fortify your personal relationships and professional connections, so you have safe space to exhale. But you never forget to be there for others and focus on results – both personal and professional."
So when Lee does reflect on how she got here, how does she measure her success?
"One of my colleagues said one of the biggest testaments to leadership is that you leave a place better than you found it – for me that is one of the ways I measure my success," she said.
As she moves on to her new opportunity with Bally's, it would be hard to say that Lee didn't tick that box at IGT.
Also highly commended by the judges
Laura Da Silva Gomes, director, SGCertified
Ioanna Fiakkou, president, National Betting Authority
Clemence Dujardin, managing director, Myaffiliates
Marija Hammon, head of marketing, Relax Gaming
Daria Zaika, HR and ops manager, Aspire Global
The judges
Ewa Bakun is the director of industry insight and engagement at Clarion Gaming. She is in charge of key industry relationships and market intelligence to identify industry trends and ensure the editorial integrity of the educational content presented through Clarion's brands. Ewa has been tracking industry developments since 2009 and has seen the rise (and sometimes fall) of trends, brands and people, a testament to the pace with which the industry evolves.
Britt Boeskov is an independent advisor and a non-executive director on the boards of Racecourse Media Group and Gaming1 Group. She has served as SVP Strategy at Better Collective, and previously spent 17 years at Kindred Group in various executive roles. 
Andrew Bulloss is a partner at search firm Odgers Berndtson and has been placing directors, senior executives, C-level and non-executive directors in the gaming and gambling industries for a decade. Prior to joining Odgers, he spent eight years leading recruitment in the technology/online, consumer goods and financial services industries in the UK and Europe.
Stephen Carter oversees the digital output and growth strategy for Clarion Gaming's iGB Affiliate brand. Prior to that, as editorial director he was responsible for the growth and launch of digital properties including iGB, iGB Affiliate, iGB North America and ICE365. He has worked for a number of B2B publications and affiliate portals since he started covering the sector in 2007.
Christie Eickelman is vice-president of global marketing at Gaming Laboratories International, directing and implementing all marketing programmes for the company's worldwide locations. She has been blazing a trail for women to follow in the gaming industry since 1992, having begun her career at Sodak Gaming before moving to Wolf Gaming, then to GLI in 1999, where she has progressed through the company. Giving back to her community is a passion for Eickelman and she sits on the board of directors for Global Gaming Women, of which she is a former president.
Anika Howard is the chief executive officer of Wondr Nation, an online gaming entertainment company founded by the Mashantucket Pequot Tribal Nation. Previously, she spent four years as vice-president of brand marketing and digital at Foxwoods Resort Casino. Prior to Foxwoods, Anika was a a senior leader at IGT. She was one of iGB's Most Influential Women for 2020.
Richard Schuetz is the owner of Schuetz LLC, a gaming and regulatory consulting entity. He has worked in the casino industry for close to 50 years and his previous roles include executive director of the Bermuda Casino Gaming Commission, commissioner of the California Gambling Control Commission and president and CEO of the Stratosphere Tower Hotel and Casino.
Helen Walton is the founder and CCO of G Games. She started her career at Unilever and has worked with Boots, Frucor, Tate Britain, PZ Cussons and dozens of other brands. She describes herself as a dealmaker, writer and marketer who enjoys solving problems, trying out ideas and making things happen.
Profiles by Stephen Carter, Daniel O'Boyle and Marese O'Hagan