June Felix steps down as IG Group CEO
| By Richard Mulligan
Financial trading business IG Group has announced the departure of chief executive June Felix for health reasons.
Felix, who began a period of medical leave in July, has agreed with the board that she will step down from her position as chief executive and director of the company immediately. She will cease employment with effect from 29 September.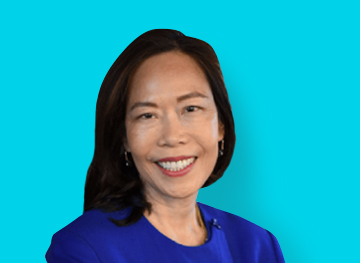 The board has commenced a search process and expects to appoint a permanent chief executive in the coming months. In the meantime, Charlie Rozes will continue in his current role as acting chief executive and chief financial officer.
Mike McTighe, chair of IG Group said the company had improved its operations under Felix's leadership.
"On behalf of the board, I would like to extend our best wishes to June as she continues her recovery," he said. "We thank her for the significant contribution she has made over the past eight years as a board member and especially as group CEO for almost five years."
"During her tenure as CEO the company has successfully pursued a strategy to diversify the business while at the same time strengthening its core OTC business resulting in a doubling of the group's revenue and profit over the period."
Five-year tenure as CEO
Felix was appointed as chief executive in October 2018, having served as a non-executive director from September 2015. She had previously held senior positions at Verifone, IBM and Citibank.
"It has been a great privilege to build and lead such a talented, ambitious group of people as the CEO of IG Group for nearly five years," said Felix. "It has been through everyone's collective effort that we have built a stronger, more diverse company. For this, I thank my executive team, all of my colleagues and the board of IG Group for an unforgettable period."
In July, IG Group reported a year-on-year decline in net profit for its 2023 financial year despite posting record revenue.
Total revenue during the 12 months to 31 May was £1.02bn (€1.18bn/$1.32bn), up 5% on the previous year. This was also the fourth consecutive financial year of record revenue – and the first time IG Group exceeded £1.00bn in revenue.
The increase was due to a sharp rise in interest income, which rocketed from £800,000 in FY22 to €80.8m. IG Group said this was the result of higher interest rates in the market.