Racing Victoria selects Jones as next CEO
| By Daniel O'Boyle
Racing Victoria has named sporting industry veteran Andrew Jones as its new chief executive, starting on 11 July.
Jones (pictured) is currently the interim chief executive of Netball New South Wales. He has also served as chief executive of Cricket New South Wales from 2013 to 2019 and interim chief executive of news site Racing.com.
Before this, he was general manager of strategy at Cricket Australia from 2010 to 2012, overseeing the launch of the Big Bash League in this role.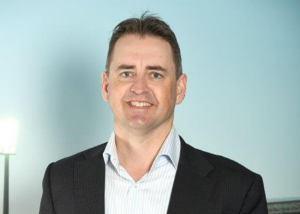 "The board is delighted to appoint Andrew Jones to the position of chief executive and we look forward to his commencement later this year," Racing Victoria chairman Brian Kruger said.
Jones has also led strategy consultancy The Killer Group. In this role, he worked with Racing Victoria, helping to set up the Victorian Thoroughbred Racing Integrated Media Business (VTRIMB).
"Andrew will join Racing Victoria with a wealth of business, strategy and sports administration experience coupled with a unique understanding of the VTRIMB thanks to his advisory work in our media business and his time as interim chief executive of Racing.com last year," Kruger added.
Jones replaces Giles Thompson, who announced his resignation in January but will continue in the role until the end of June to facilitate a smooth transition.
"The Victorian thoroughbred racing industry has experienced outstanding growth and investment during Giles' tenure and we are confident the sport will continue to thrive and prosper under the leadership of Andrew in the years to come," Kruger said.
Jones said he would work with stakeholders to increase the popularity of racing in Victoria.
"I'm honoured to be invited to lead Racing Victoria in the next phase of its growth," Jones said. "Giles, his team and the industry as a whole have done a marvellous job through Covid and I'd like to start by recognising that.
"Our job now is to build on that legacy. Racing Victoria will work diligently with our clubs, participants, government, commercial and media partners to grow Victorian racing's fan base, revenue and social licence, and reinvest in sustainable growth.
"I am very excited about the people, the industry and opportunity and am looking forward to getting started in July."