The European recruitment space remains as hectic as ever
| By Scott Longley
|

Reading Time:

4

minutes
Recent news stories about layoffs and redundancies at BetBull and Genius Sports in Lithuania were swiftly followed by social media posts quickly offering anyone affected jobs elsewhere. As Scott Longley notes, that suggests the betting and gaming recruitment space is as busy as it has ever been.
The alacrity with which the sector appears to match those who have been made redundant or faced some other unforeseen calamity at their current employers with vacancies elsewhere is telling.
Back in June, when it was announced that BetBull was set to close permanently it was notable that a posting on LinkedIn about the move and suggesting that many were looking for new opportunities got quite a few likes from recruiters.
Similarly, when it was announced that Genius Sports was shuttering its tech development hub in Lithuania, various people took to LinkedIn to either directly offer people jobs in sector-adjacent businesses.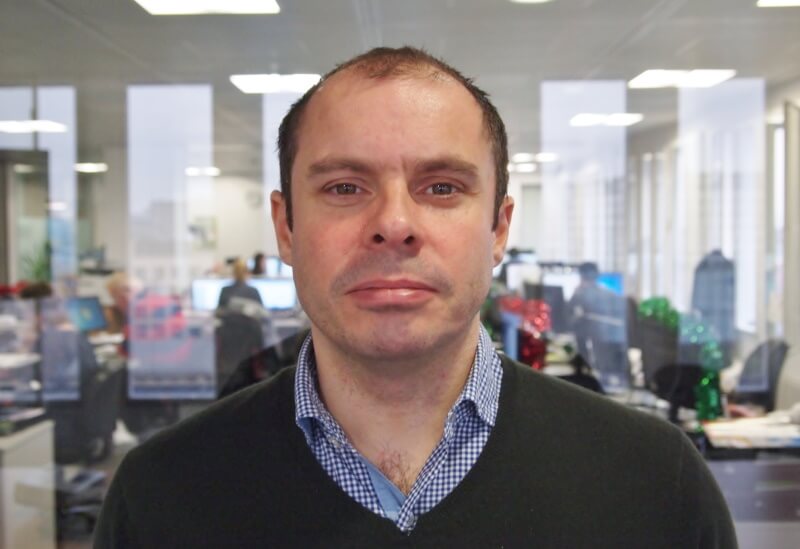 Then when Flutter announced redundancies at its UK and Ireland division at the end of July, likewise social media was awash with similar job offers for those affected.
"Within the tech field, the shortage of potential recruits is across the board in the tech industry overall," says Chris Gyere, head of tech recruitment at Pentasia. "So especially when it comes to technology, I'm not surprised about the rush to pick up talent that for whatever reason is surplus to requirements elsewhere."
As Chris Graham, head of marketing at sportsbook supplier FSB Technology puts it, the market for talent right now is a "dogfight".
"This is the kind of news that will be jumped on by other companies in the sector," he adds.
In other words, the talent pool within the gambling space is not so deep that opportunities to pick up new talent won't be leapt upon by many.
Coming out of the pandemic
The problems with regard to attracting tech talent, in particular, aren't new but the recent experience with the pandemic and its aftermath does put a new spin on the issues being faced. Specifically, Gyere says the sector is having to be even more flexible when it comes to the crucial area of terms and conditions.
"That comes down to remote working," he says. "The companies we think are having the most success are working on the remote angle. It gives you a much larger talent pool and the costs can be cheaper."
The recent kerfuffle at Apple regarding a worker's revolt over a management-imposed return to the office shows the extent to which this has become a potent and controversial issue.
News reports suggest that on Blind, a messaging platform used largely by people working in tech, return-to-the-office discussions are among the among the most frequent and popular discussion threads.
But if anything, the trend towards remote working in tech was already a thing before the pandemic arose.
"Already beforehand there was a lot of desire to work remotely," says Gyere. "Any remote position we worked on got a lot of interest. It has now become the norm. Outside of the industry, we are competing with a lot of other sectors which are looking at remote working."
Here is the crux of the recruitment issue when it comes to tech roles. As was seen in the social media responses to BetBull and Genius Sports, the roles being mentioned as alternatives for those affected weren't just in the online betting and gaming space but were in other sectors such as fintech.
"Within the tech field, the shortage is across the board – in the tech industry overall," he says.
Solving a shortage
Gyere notes that part of the issue around hiring in the online betting and gaming space is that companies within the sector are, as Gyere says, "playing catchup with new tech" and the companies he works for are always on the lookout for tech talent to fill gaps within their organisations.
"We work with a lot of companies that are trying to bring their systems up to date with new technologies," he adds. "There are just more people needed now."
One route to filling the recruitment gap is to look at bringing in new talent and one company Pentasia collaborates with in this area is Rubik Talent. Robin MacDonald, co-founder and managing partner, says his firm was founded just over a year ago with the express intention of helping to source and train the next generation of tech talent for the online betting and gaming space as well as the area of fintech.
He points to one of the big issues within tech that hurts these sectors as much as any other. "Tech teams tend to hire from the same pool of talent as they did previously," he says. "So only a small percentage of the population.
"We reach out to a broader audience – student groups, industry organisations, to tell the story of our clients to a wider audience. So we bring in people with the aptitude to learn in technology."
Rubik has worked with FSB and Graham says the appeal of working with the company was down to its "ability to merge talent and diversity with a really exciting platform".
In particular, he says FSB is looking to "imagine a post-pandemic landscape" for working in the sector and a large part of that comes down to the recruitment challenge. "We're bringing in a chief people officer and we are putting people front and centre within the business. This is why what Rubik brings really works for us."
This post-pandemic workplace landscape is slowly coming into focus and Gyere points out that companies are starting to grasp what the future of work in the betting and gaming space might look like.
"Companies are realising that they are not hitting their hiring needs and they have to adapt," he says.
As McDonald notes, a generational shift is taking place. "We see the current generation as having a different set of goals than previously," he says. "They are more open to working from home, or flexibility. They are looking at lifestyle benefits over pay and want career development."
Currently, the balance of power is with the candidates and as is evidenced by the social media activity noted around the news on redundancies within the sector, it means that talented and knowledgeable workers are armed with portable skills.
"The fight for talent isn't going to get any easier, as far as I can see," Gyere concludes. "This means that companies are going to have to be more flexible, search harder for talent and make themselves attractive to the candidates. And those that do that, they'll get the best people."