iGB-Pentasia Salary Survey 2022: Talent mission-critical to growth
| By iGB Editorial Team
|

Reading Time:

3

minutes
Welcome to the fifth edition of the iGB-Pentasia salary survey, our annual benchmarking of global igaming pay.
To introduce this year's issue, Alastair Cleland discusses the major talking points of 2022, among them a continued shortage of talent, the industry's willingness to use innovative talent solutions, and candidates' demands for more rounded packages beyond a basic salary.
Talent is creating significant challenges for the igaming sector going into 2023. It's a candidates' market with high demand for talent and a shrinking talent pool.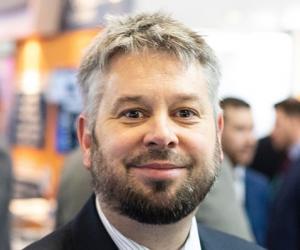 This year's headline 12.5% salary growth figure reflects the increasingly competitive nature of the talent market.
Demand for talent is driven by our sector's high-growth mode. Contributing factors include the legalisation of sports betting in the US; rising adoption of mobile and online payment methods boosting the growth of the online gaming market; and new audiences, with more female players engaging with igaming.
Getting 'talent' right will, however, be mission-critical for individual businesses, and the sector as a whole.
Key figures from the iGB-Pentasia Salary Survey 2022
Talent shortages across the industry
As our research confirms, we face a global talent shortage, which is directly affecting igaming's ability to grow. This, in turn, is impacting salaries.
Last year we saw a substantial uplift in salaries as the industry bounced back after the uncertainty of 2020. This year's headline figure of 12.5% average salary growth builds on this trend.
However, in many roles, the uplift is even more significant. For example, there's a limited pool of compliance candidates with the right experience and specialisms. You can expect to pay 28% or more to secure a new hire in these legal and regulatory roles.
Similarly, the tech skills shortage continues to create problems for the industry, particularly for companies wanting to hire people with expertise in new technologies like AI, VR, IoT and cryptocurrency. Tech roles have also become geographically standardised and it is no longer possible to find people from a 'cheaper' talent market.
Put simply, the scarcer the commodity, the more expensive it becomes.
As the talent shortage bites, gaming companies are increasingly open to game-changing new models of talent acquisition and management. Enterprise-level talent solutions offer significant improvements in performance, efficiency and speed. Popular models include RPO (recruitment process outsourcing) and 'augmented teams' – as provided by our partners VentureStep – which offers rapid access to pre-built talent teams, particularly in tech.
Training and upskilling have become critical too. Our partners at iGaming Academy now train more than 35,000 professionals every year on specialist skills and compliance, with the US market most active. Hiring from outside industry is often the only way.

New markets and a maturing industry
Perhaps most surprising is that senior management roles generally have a salary ceiling yet have experienced a 16% salary increase from 2021.
The primary driving force is the US, where new roles are being created at the senior level as more states open legislative doors.
But we're also seeing this in other markets as the igaming industry evolves globally and C-level and strategic leadership roles become increasingly valued.
Another sign of a maturing industry is demand from candidates for generous benefit packages and equity. In the US the total package, not just salary, is a big factor in securing talent and not only for C-level positions. As competition for candidates continues to increase and the igaming industry looks to attract candidates from other sectors too, it's becoming a global trend.
To successfully hire in the current landscape, igaming companies need to think seriously about giving candidates – and existing employees – what they want. Whether that's salaries and benefits packages, including flexible work options, or investing in retention and development of in-house talent, these factors will ultimately give employers a competitive edge.
It's a challenge, but one we feel the igaming industry is in good shape to take on.
Click here or on the reader below to read the iGB-Pentasia Salary Survey for 2022.