The case of Ivan Toney has raised all the inevitable questions about gambling's relationship with sport. But do these have to come at the expense of proper consideration for the player's wellbeing, and of ensuring a similar situation doesn't happen again?
I've been thinking quite a lot recently about the fate of Ivan Toney, the Premier League footballer recently banned for betting offences.
I can't help but arrive at the conclusion that not only has he been treated harshly, but he has been mistreated. A huge opportunity was lost for both the gambling industry and the Football Association (FA) in England.
In case you're not familiar with the story, Toney is a striker who has worked his way through the divisions to end up with Brentford. It's one of London's smaller football clubs, but one punching way above its weight.
He recently earned a call-up to the full England squad, and it was fully deserved; he's had a superb couple of seasons for his club and is a very different option to the usual selections.
Toney's momentum checked by gambling ban
Toney recently received an eight-month ban from the game after an investigation by the FA revealed he had breached their betting rules 232 times in just under four years, a period in which he played for four different clubs. The ban was reduced from 11 months after he was revealed to be suffering with a gambling addiction.
There's a lot to look at here and it brings the game's relationship with gambling back into the (negative) light, yet again. Brentford is one of the Premier League clubs sponsored by a gambling firm, after all. What are we saying to the players – everyone else in the stadium can bet on this thing you can see all over the stadium and on all of our shirts, but you can't?
Toney was found to have bet against his own club on several occasions, and also on games he was playing in – although those bets were always to win. Talk about backing yourself. But as a professional athlete, he really should know better. Fair enough, that's a costly error.
I digress a little bit.
Toney has been diagnosed as a gambling addict but frankly, unless those numbers are only a small part of the picture, whichever operator he bet with is not going to see signs of addiction. Over four years he has bet 232 times – that averages out at 58 bets a year. That's not an indicator of disordered gambling.
But as far as I am aware, there has been no other information to emerge about his disordered betting patterns. The diagnosis comes from some interviews with a psychiatric specialist from the FA who has declared him an addict.
What lessons can we learn from Toney's case?
Some cynics may speculate on whether he played the game a little to reduce the ban. But let's assume he is not playing the game. Let's assume this is above board and we have a high profile gambling addict. How could this have been handled better?
Well, first off, banning him is harsh for a number of really good reasons. Sure, stop him from playing, but he is also banned from training at the club. What this does is isolate the player and how can that be good?
You're taking him out of his natural peer support group; since when is that good for an addict? His club wants to support him but now their input is going to be limited as well. He can't even train until September, four months before the ban ends.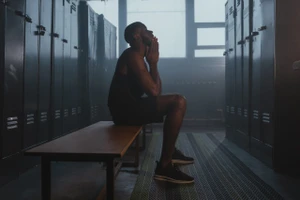 This is effectively four months in solitary confinement for someone that the FA has just declared – in the national press – is an addict and needs help. He is also, as I write this, injured, so right this second he needs to rehab then do a lot of hard, focused work. Except he can't train. How does that work? That's damn close to cruel and unusual punishment.
The player's union, the Professional Footballers' Association, said after the ruling: "It is crucial that players are properly supported in taking the steps to seek help and that processes covering punishments for gambling in football take proper account of the wellbeing of players."
Support? What support?
How is this supporting Ivan Toney? It's an opportunity to educate the entire group, to show them that it can affect anyone and that help is nearby. That can be extended to the entire family of supporters around the club too.
It's a big miss, frankly, and the player is being cast adrift to a large extent. If these bodies are serious about supporting him, then educate, educate, educate, treat, support, assist and get him on board to educate kids, teens, other players…. Fundamentally, once again, if it's a problem, then treat it like it's a problem.
Go nought to 60 as fast as you can on it. Don't just hang him out to dry when he can be a walking, talking example for other players and fans of the game.
Brentford's excellent manager, Thomas Frank, said: "Football and gambling's relationship needs a review. We got a massive reminder. Do we do enough to educate our players? The authorities have a massive task to make sure we do this much better.
"If I can't speak to him, I guess they will have to ban me as well. If I am not allowed to support him there must be something wrong."
A better way to tackle things
But what have we missed, as an industry? This is a chance to review procedures, a chance to look anew at information, to look at everything we do – except we can only do that if we're given some information. So we have to be happy to be demonised, yet again, without access to the information that would help us remedy the problem.
Who did Toney bet with? One operator or lots? Was there anything in his betting patterns that might suggest a problem? Did he ever have to do KYC or proof of funds? Did the operator(s) know he was a footballer? Should there be any punishment to an operator that took these bets? What's in place to stop issues like this happening again? If someone has to declare their affiliation when opening or maintaining an account, or if the operator has to keep an eye on this, why not exclude athletes from betting on their own sport, anywhere in the world?
As an industry the fixes are pretty easy, but it means transparency at both ends of the conversation – or rather, it means actually having a conversation, ideally with the FA and PFA to see how this can be avoided in future and how the integrity of the sport can be maintained. That's in the best interests of every party involved, after all.
It has opened a can of worms, sure, but it's time to put on our big boy pants and pick up a fork. Nom, nom, nom.
Main image: Ivan Toney by Ardfern, distributed via CC BY-SA 4.0
Jon Bruford has been working in the gambling industry for over 17 years, formerly as managing editor of Casino International and presently as publishing director at The Gaming Boardroom, with Kate Chambers and Greg Saint. He owns a large dog with a sensitive stomach and spends his free time learning about stain removal.