Home > Social responsibility > Slipping through the safety net
Slipping through the safety net
| By Marese O'Hagan
|

Reading Time:

6

minutes
Efforts to evaluate and treat gambling harm have traditionally focused on men. It's something that has reverberated into the media, where men are at the forefront of both gambling advertising and responsible gambling marketing campaigns. This has seen other groups, women among them, fall through the cracks as their experiences of gambling harm can differ enormously, writes Marese O'Hagan.
A Public Health England report published in September 2021 stated that half of England's adult population – some 24.5 million people – take part in some form of gambling every year. It went on to state that men are more likely to gamble, particularly online: 15% of men participate in online gambling, compared to 4% of women.
And men experience gambling harm at a higher rate. Public Health England's analysis suggests men in the country are 4.2 times more likely to be harmful gamblers than women.
But women are still at risk. The ongoing study Building Knowledge of Women's Lived Experience of Gambling and Gambling Harms across Great Britain, commissioned by gambling treatment funding body GambleAware, estimates that one million women are at risk of gambling harm in the UK.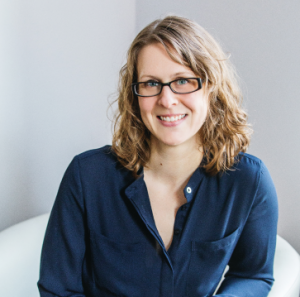 "Women have previously been overlooked in relation to gambling and studying gambling harm, with the existing evidence base tending to focus predominantly on men," the charity says. "However, the number of women participating in gambling has grown over the last decade with more women experiencing harm."
Earlier this year GambleAware launched a campaign to mark the release of phase one of the report.
This looked to evaluate a number of factors that influence women's gambling habits, including contextual factors in how they experience gambling harm and what role gambling plays in a woman's life.
This does not suggest that women experience gambling harm at a higher rate than men. But the stakes are high.
"The study revealed that women's mental health is more adversely affected by 'problem gambling' than men's and that a high proportion of women experiencing harmful gambling had other addictions, like to alcohol and drugs," says GambleAware.
Women may also be less likely to seek help for gambling harms, it noted. "[We] discovered twice as many women cited stigma as a barrier in accessing gambling support compared to men."
Barriers to care
Gambling research and studies tend to reference groups that experience high rates of gambling harm, or are at higher risk. Sasha Stark PhD, senior researcher for Canada's influential Responsible Gambling Council and its strategic consultation arm RG Plus, believes that there are two main reasons behind this.
"Colleagues of mine did a recent review for GambleAware looking at remote interventions for support in gambling harm, and we found that that research didn't really look at what types of remote supports are most helpful for each group of people," says Stark. "I think this tends to happen because of a couple of different things.
"One is, who's doing the research? Do those people have a lack of awareness of how certain groups may differ from others in terms of their needs and experience? Also methodological issues, in terms of are there enough people to speak to in a certain group that you're interested in?
"Some types of methods have a hard time getting enough people, as well as of access to populations or groups that are of interest."
Treating gambling harm as being a shared experience – whereby each affected group feels it the same way – can negatively influence the gambling harm treatment options made available, especially for women.
Richard Bayliss, senior regulatory affairs and compliance manager at igaming solutions giant Playtech, believes there is a lack of personalisation in approaches to help women who experience gambling harm.
"Treatment is often designed for male gamblers, particularly the residential treatments," Bayliss explains. "And it does tend to be something where male gamblers can go to those facilities because they have the time, they don't have as many family responsibilities."
Gender roles undoubtedly play a part in how women are offered support for problem gambling. GambleAware points out that there are "notable differences" in how men and women experience harm, which consolidate themselves in gender roles.
"For example, women generally cite worries relating to childcare or losing custody of children if they admit they have a gambling problem," says GambleAware.
"Our commissioned research also found that economic control and abuse were reported as common for women whose partners had gambling problems, such as them having control over financial decisions made in the relationship."
Getting personal
Operators offer a wide range of responsible gambling tools for customers who wish to take control of their gambling habits, or quit altogether. And with artificial intelligence algorithm-tracking becoming the norm, it has never been easier to monitor customer behaviours.
This can be crucial in picking up on gambling harms experienced by underrepresented groups.
Playtech brings all its responsible gambling tools together under Playtech Protect, a platform that licensees can use to educate customers, monitor player behaviours and flag problem gambling. Bayliss says the system is effective, because it brings together a range of tools in a way that tailors the preventative steps to each individual customer.
"So if you get something that indicates the player is at risk because they make multiple deposits, you can create a Player Journey [a bespoke customer tracking technology] that puts a pop-up in play saying 'do you realise you've deposited more often than you did last month?' or 'more often than the average player? You might want to consider limiting the number of deposits that you make'," he says.
Intimate approaches like Player Journey can appeal to those who feel overlooked by gambling harm prevention efforts. "Not every customer is the same, so you need to find a way to deal with them in different ways," Bayliss continues.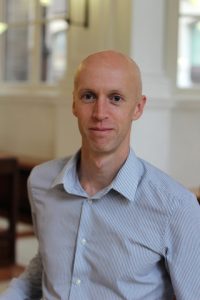 This personalisation can also be applied to research. Stark believes it's important to look at groups individually to best identify how they experience gambling harms.
"Men and women will have different experiences and needs, or different ethno-cultural groups will have different resources, stresses and so on," she says. "What it boils down to is a combination of [harms] manifesting in different ways and different responses to harm.
"These factors work together to lead to both different results for different people and groups. So they have different experiences of, and different responses to, stressors. That tends to lead to a manifestation of harm in different ways."
This makes personalisation all the more important. "If your prevention messaging is about absence and not gambling," Stark says, "in a population where gambling has a really high cultural value, that's not going to resonate."
Falling through the cracks
The question remains of how to avoid overlooking customers who are at risk of falling through the cracks.
"One effective route is women-only services, designed by women that account for the reasons women gamble," says Bayliss. "This helps reinforce the message that those experiencing gambling harms are not alone and encourages others to reach out for support."
This in turn could help to eliminate stigma. "Improving the provision of public information and messaging around the signs of gambling harms for women and the support that is available, emphasising confidentiality and anonymity, would have a real impact," he continues.
Engagement is key. Stark believes that it's the way to ensure groups are fairly represented and also receive the most optimal treatment.
"I would say a key way to [engage with underrepresented groups] would be to use participatory research," says Stark. "Involving or working with unrepresented groups to design, conduct or analyse and interpret research projects.
"This can really help in ensuring that what the problem is, for that group, is identified appropriately and through their eyes."
This can come in a number of forms, she continues, the most important being direct contact with those groups.
"The ways I think [engagement] could be done are through consultation co-development, so at a minimum speaking with those target audiences, those underrepresented audiences and where possible highly recommending co-developing these programmes," says Stark. "Identifying what they see as opportunities for moving things forward that they think will work."
Ultimately, men account for a larger percentage of gambling consumers than women, so it is likely that they will remain highly featured in industry marketing efforts, harm prevention and research. But paying close attention to underrepresented groups can help to encourage harm prevention across the board and stop people slipping through the safety net.
Of course, there needs to be work to balance a system geared towards men rather than women. But that could be a starting point in which prevention and treatment becomes as targeted as gambling advertising. Essentially, it's making sure the safer gambling messaging is as effective as industry ads.