Inside theScore's amped-up tech stack
| By Cole Rush
|

Reading Time:

5

minutes
Betting operator theScore has spent most of the past year working on its in-house technology platform, while also integrating with new parent company Penn Entertainment. Cole Rush catches up with chief operating officer Benjie Levy to see how its product has advanced.
It's been a big year for theScore, and it's only getting bigger.
As 2022 winds to a close, Benjie Levy – president and chief operating officer of theScore and head of Penn Interactive – reflects on the company's recent developments and innovations.
Last October, Penn National Gaming – now Penn Entertainment – completed its acquisition of theScore parent company Score Media & Gaming. The timing couldn't have been better.
Amid rampant sports betting expansion in the states, Barstool Sportsbook went live in various markets.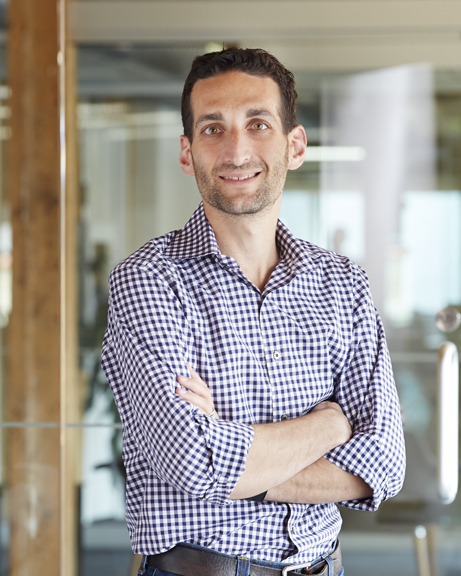 In April, Ontario launched full-fledged online sports betting after years of limited options. theScore leveraged its media presence, betting prowess, and customer loyalty to launch its online platform in Ontario and garner early success in the market.
Now, theScore and its parent company continue to expand. New products, innovations and in-house technology stage the company for ongoing success in Ontario and beyond.
Sports betting: Parlay+
Same-game parlays, one-game parlays, single game parlays… the list of names goes on, and theScore recently added Parlay+ to the roster.
Single-game combo parlays are one of the latest crazes in the sports betting world and were one new feature on the revamped theScore Bet platform.
"We know bettors like placing parlays, and the ability to deliver them a correlated parlay product, where you're betting on markets that are correlated and to price them up and allow bettors the opportunity not just to make a single same-game parlay, but parlay together multiple same-game parlays is something that we know is of interest to them," says Levy.
He notes that theScore wanted to take time and do the product justice. Parlay+ and its differently named cousins at competing platforms require careful plotting to get right.
"We think the user experience is very solid and the initial feedback for that product has been very good," Levy continues. "We're going to be rolling that out to additional leagues over time, adding additional market functionality into the same-game parlay product, so like everything we do, it's not fixed in time, we'll continue to iterate and build in response to our users' desires and preferences, but we're pretty happy with how it's started out of the gate."
theScore also brought all of its tech in-house. Having risk and trading, player account management and other aspects of the business under one roof make it easier for the company to craft interesting features for players. More on that in a bit.
theScore casino product improvements
But theScore isn't just focused on its sports betting product. In the igaming space, it has beefed up its casino offering with new offerings for players.
The latest additions to theScore's online casino include expanded live dealer options and daily jackpots.
"As a sports-led gaming operator we find our users tend to gravitate to table games, so the Evolution product, our live dealer product has been very successful right from the outset," Levy says.
To complement the slate of Evolution games, theScore launched its own live dealer studio, branded to theScore Bet and featuring blackjack and roulette tables that are open 24 hours a day.
"We saw an opportunity for a 24/7 dedicated environment, so we took it. It's been a great addition," Levy says.
On the slots side, theScore welcomed a new jackpot function to its portfolio.
"We launched [daily jackpots] in partnership with Red Tiger across their suite of games.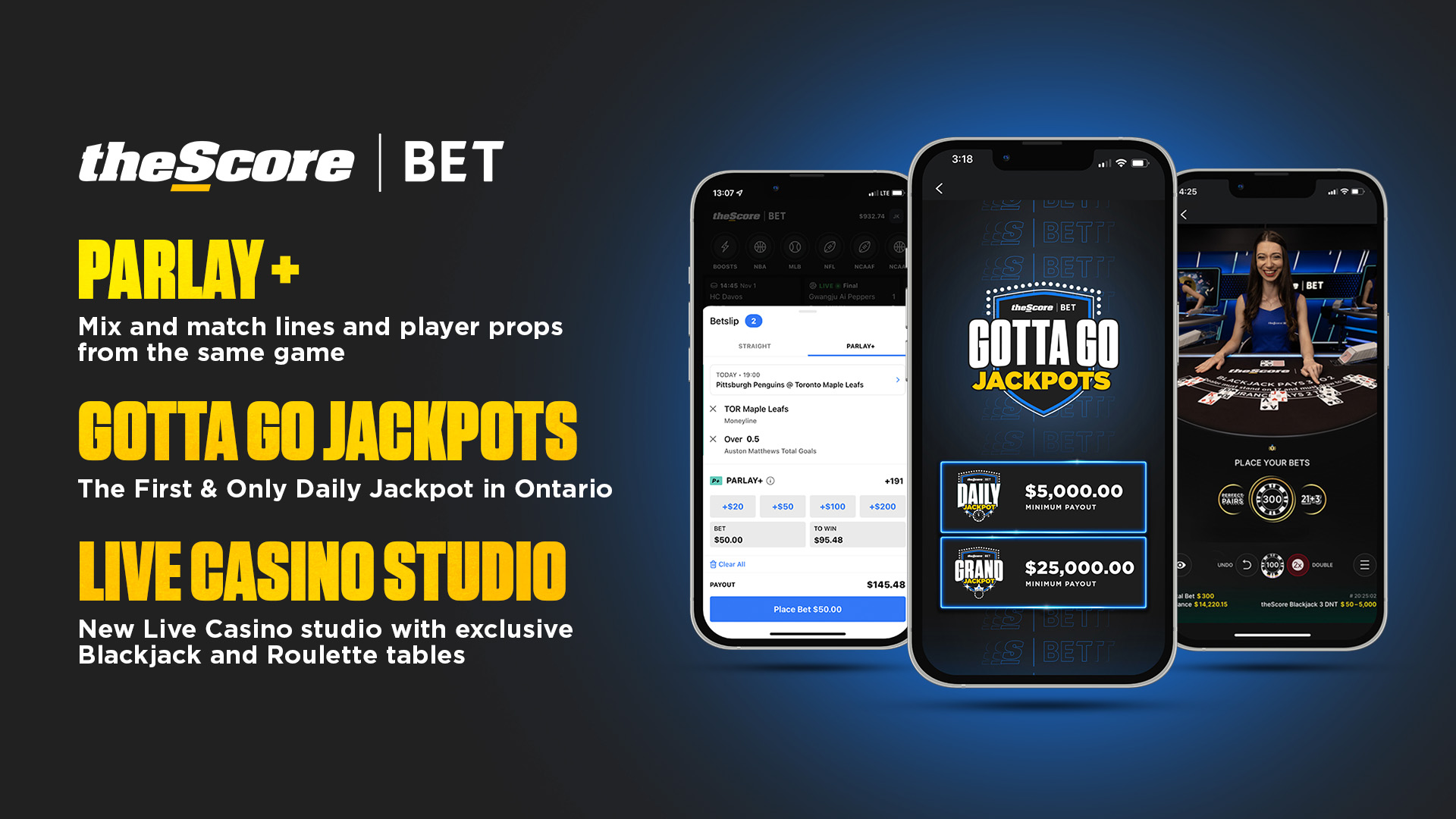 "We're the first in Ontario to launch a daily jackpot product, so the jackpot pays out daily, which is something that's very exciting for users. There's also a progressive element to the jackpot as well across the network of slot games."
No two online casino users are the same, according to Levy, so variety is important. The larger the breadth of your offering, the more players will flock to your platform to enjoy the games and features on offer.
"[Recently] we enhanced the offering even further, with launching a number of games from IGT, who have some of the most popular online slot games in the market," Levy says.
"The product does not stand still," says Levy. "It's always continuing to evolve from a features perspective and a content perspective."
That evolution is practically a prerequisite in a fast-moving and ever-changing industry.
Making it all possible
Behind theScore's recent slew of new features is a dedicated in-house tech stack.
According to Levy, the vision for theScore Bet has always involved owning its own technology, even since the early days following PASPA's fall.
"It's not just about risk and trading, it's about our own player account management system, it's our own promo engine, it's about our media platform that's also built on our own technology stack," Levy says. "When you control all elements of the user experience both front-end and back-end, that allows you to drive innovation, to create a seamless experience, and really do it at a speed and a pace that's just not possible when you're stitching together disparate systems from different vendors."
He also emphasises how in-house tech can streamline the onboarding experience.
"We're able to create customisation and personalisation on a one-to-one level for users."
It all comes together to create a product aimed at drawing in new users on its own merits, rather than enticing them with the promo-driven approach.
"We're shifting away from what you see in the marketplace, where it's largely a marketing and promotion-heavy environment, to an environment where you're fighting to have your users actively choose you every day on the basis of the product that you offer them."
The in-house tech stack offers a distinct advantage, Levy believes.
"What's important is the control it affords us, and the ability for us to own our roadmap. We can set the prioritisation without relying on a third party or multiple third parties."
Levy says player feedback to the new features and improvements to theScore's product as the result of the nimble in-house tech has been very strong thus far.
"We see very strong cross-sell from the sportsbook into our online casino and also, with regard to the integration between our media and betting ecosystems, we see better retention; we see a significant uptick in the value of users who are ecosystem users.
"A user of our media app and betting platform is 80% more valuable than a user of our betting platform alone, and that just ladders back up to our thesis that betting is a part of the sports experience for a large number of fans. By creating that integrated experience, which we're uniquely able to do, it delivers value to our users."
Looking back, looking forward
When asked how theScore has changed since Ontario launched sports betting, Levy keeps it simple.
"I wouldn't say we've changed," he says. "I think we've always taken the view that the user comes first.
"We were very proud of our offering when the Ontario market opened in April. We've continued to build from there with Parlay+, daily jackpots, more casino content and other big features that enhance the user journey."
The natural question, then: what's next?
"We have a very, very large project ahead of us: the migration of Barstool Sportsbook across all its operating jurisdictions in the United States," Levy says. "That will take place in Q3 of 2023."
But from there, Levy stays tight-lipped about the future.
"We'll continue to rely on the amazingly talented and creative product designers and managers and engineers that we have in-house to continue to dream up new features, creating a product and platform that consumers will choose every day."