The 15% opportunity
| By iGB Editorial Team
|

Reading Time:

4

minutes
Retail may only represent around 15% of US-regulated omni-channel betting markets but well-positioned operators are already alive to its potential, writes Scott Longley
The relief with which the reopening of betting shops was greeted in the UK showed how much the sector in the UK is currently on the defensive, having to prove itself in a past-pandemic environment and still with all the negativity around gaming machines and the £2 stake limit weighing heavily on sentiment.
By contrast, the enthusiasm for retail betting in the US is palpable and might as well be happening in a parallel universe.
Here we can cite the press release from Caesars Entertainment in early May announcing its partnership with MLB's Arizona Diamondbacks. In part, this was just another sponsorship deal that comes in the wake of the Arizona legislature recently passing sports betting regulation.
But central to the agreement is the building of a physical "sports-betting and bar concept" opposite the Diamondback's home at Chase Field. State-of-the-art is a phrase rarely – or should that be never – used with regard to retail betting in the UK and Europe. Yet this is exactly how this combined sportsbook, sports bar and broadcast studio is being described by the partners involved in the Phoenix venture.
Chase me
What is clear from the Caesars/Diamondbacks tie-up is the importance that Caesars, in common with others of the gaming majors in the US, with its newly William Hill-augmented sports betting and online gaming capability, is viewing the potential for omni-channel to drive customer acquisition.
As the press release described it, Caesars hopes that once sports betting becomes available, fans with the mobile app will be able to earn credits and tier status to unlock Caesars Rewards loyalty points which can then be redeemed via the retail outlet at Chase Field.
This is no shot in the dark. On the recent first-quarter earnings call from Penn National Gaming, Jay Snowden, chief executive, said that Barstool's promotion of Penn National's retail sportsbooks had "driven significant awareness and visitation to our land-based properties."
"This is especially true of those properties that have introduced Barstool-branded sportsbooks and we plan to open six more of them by the end of this year," he told analysts. "In addition, progress continues on the development of several stand-alone Barstool-branded sports bar locations. We're really excited about these projects."
The positivity around what retail sports betting traffic can do for the demographics of Penn National's casinos is likely alien to European ears. Not only are the Barstool-branded outlets driving retail sports betting market share, it means Penn National is also picking up casino market share.
"Just bringing in all of these younger customers, we're really thrilled about what we see there," said Snowden. "That's the nice thing about having this omni-channel approach where you control and own 100% of it because we just want to get people into the ecosystem."
Let's go to the ball game
What Penn has tapped into with Barstool is the inherent ability of sports betting to monetise sports opinion, says David Sargeant, sports betting industry consultant. And in this regard, there is no greater concentration of such people than among the fans who attend on game-days.
"Tapping into this fan market can be a lucrative way to build brand loyalty and ultimately build revenues," he suggests. "In the hyper-competitive US market having real human touchpoints definitely builds brand trust. This is important for new entrants with low visibility but also can be used by bigger brands as a differentiator."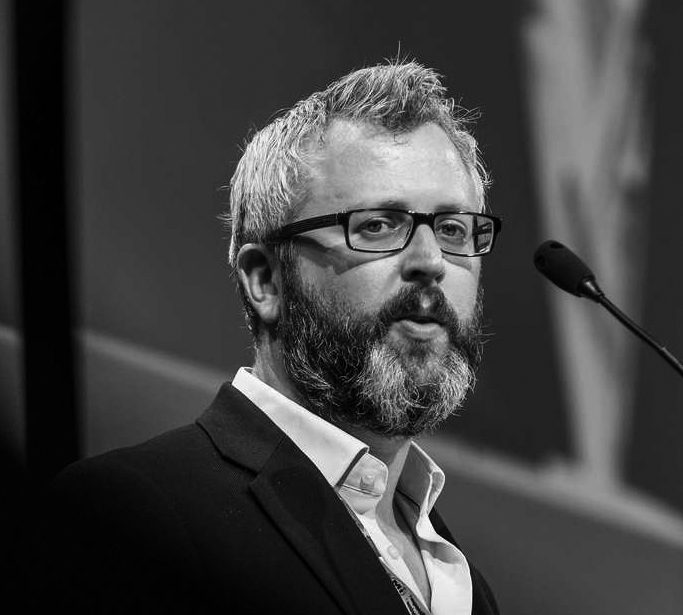 In Illinois, the debate at present is all about the dis-benefit that mandatory in-person registration brings. But this obscures the very real advantages that retail offers when it comes to nullifying the negatives of mobile registration, such as digital KYC procedures, geo-location issues and digital payment hurdles. "For many consumers cash is still king and you see this at many retail establishments even when digital sign-on is available," Sargeant says.
But the value of retail is more than just its appeal to a segment of the audience that is happier dealing in cash. Sargeant suggests that retail adds value to any brand because of what it brings in terms of the phases of the betting journey from education through to acquisition and sign-up, deposit and bet placement.
Perhaps because of the overwhelming success of online sports betting in the US, much of these attractive characteristics are either forgotten or ignored. But Sargeant says that negativity around retail seems to fundamentally misunderstand its place in the ecosystem. "I am always intrigued by the dismissive narrative because online represents 85%-plus of omni-channel markets in the US," he says.
"You have to remember this 15% market share for retail is not from European-style mass-market retail; these numbers are generated from a handful of venues. Using retail to add a few percentage points to market share could be the factor that makes some operators profitable. I think dismissing the power of retail is a hugely missed opportunity."
Going by the recent statements from Caesars and Penn National, it is an opportunity that some are alive to already.

Scott Longley has been a journalist since the early noughties covering personal finance, sport and gambling. He has worked for a number of publications including Investment Week, Bloomberg Money, Football First, eGaming Review and Gambling Compliance.