Sportingwin readies for launch in overhauled Bulgarian market
| By Daniel O'Boyle
Sports betting start-up Sportingwin is preparing a launch in Bulgaria, and has said this planned launch has been largely unaffected by 2020's regulatory overhaul in the country.
Head of investment and board director Mark Chakravati (pictured) told iGB that Sportingwin expects to receive a licence under the country's new regulatory regime in the near future. The business was founded last year and also operates a white label site powered by Betconstruct's Vivaro Entertainment.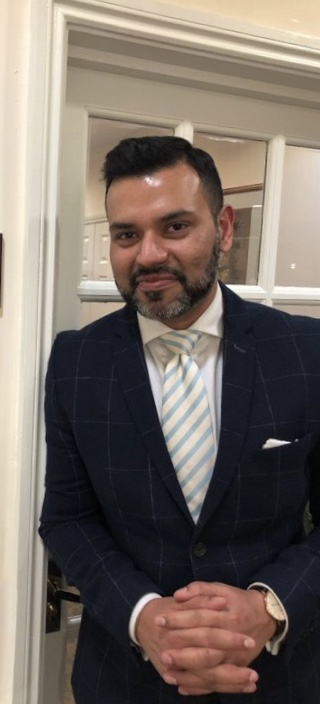 "Bulgaria is our number one priority at the moment," he said. "We see huge potential in Bulgaria. The market is currently worth around €300m a year with just five licensed operators active. "We believe the market can hit €500m a year in the next five years and that we can secure the lion's share due to the limited competition."
Bulgaria overhauled its regulatory setup for gambling last year, abolishing the State Commission on Gambling (SCG) following the passage of a bill in July. This saw gambling regulation put under the remit of the National Revenue Agency (NRA).
This decision followed years of allegations against the previous regulator, including SCG chair Alexander Georgiev resigning in February 2020. Georgiev was caught up in an investigation linked to gambling mogul Vasil Bozhkov that saw him questioned by the authorities.
Charkravati said this has not led to major changes in how operators interact with the regulator, however. He did note though that increased regulatory certainty in the market may lead to more competition.
"There hasn't been a big change since the National Revenue Agency took over regulatory responsibility," Chakravati said. "We are still having to meet the same incredibly high standards as before but I do think there is more trust in the regulator now.
"This in turn will likely mean that more operators will apply for a Bulgaria licence, which in turn will impact how the market shakes out over the coming months and years. Of course, competition is healthy and ensures we all continue to innovate and improve."
He added that the licence process in Bulgaria has been extensive, with the requirement to obtain €800,000 in Bulgaria-based funding posing a challenge.
"Eastern European markets have incredibly tough due diligence processes to work through and this has presented challenges that are simply not found in other markets such as the UK," he said. "For example, in Bulgaria we have had to appoint a dedicated CEO of the Bulgarian arm of the business so the regulator can easily assess his suitability.
"We have also had to secure a local financial partner to provide the €800,000 in cash operators are required to have in the bank in order to be considered suitable for a licence. We have overcome these challenges, of course, but it has not always been easy."
The investigation into Bozhkov in 2020 also created a vacuum in the Bulgarian gambling market. Bozhkov's Eurofootball business, the oldest sports betting operator in Bulgaria, had its operating licence suspended in March 2020 over unpaid taxes. That month, another Bozhkov-owned gambling business, National Lottery AD, handed back its operating licence, with sportsbook technology provider Kambi suspending its contract with the business.
Chakravati argued that operators hoping to take advantage of this opportunity must learn lessons from this case and be willing to work with the authorities.
"Some big-name operators exited the market but this opens the door for new brands, so long as they can meet the standards set by the regulator," Chakravati said. "Due diligence is key, and if an operator is fully transparent they will have no problems in securing a licence."
Looking further ahead, Chakravati told iGB that its next target for a licence would be Romania, while its ultimate goal would be to make the business "an attractive acquisition target".